All pics of the destruction of the Franklin Football Club clubrooms are by Mike Peters …

The two documents Mike Wilson sent to Huon Valley News on January 3.
First published Feb 15
Huon Valley Guessing Games
Some weeks ago, Mike Wilson — eternal valley mayoral aspirant — gave me a call, and, as is his wont, invited me to have a coffee. Having had a mug or two over the past decade, I agreed: although we might be at odds over many things about Huon Valley Council, I have always found him an affable, if not always credible, bloke with whom to chew the cud.
We met at DS Cafe, Huonville, and, two hours later, parted in Main Street, each of us doggedly holding to our positions: Wilson was saying there was no way he was going to be talked out of inflicting his political persona on the electors of the Huon Valley, at least not until October (when he would be standing for councillor and mayor); and I was still suggesting that the greatest favour he might do for the harmony of the valley would be to refrain from offering himself as a candidate.
At one stage, I had reasoned that he should abandon his political aspirations completely and concentrate on what his business card says he is —"developer". No luck there: his response was that the card he had handed me was no longer current, and that he was now retired. His parting sentiment: "I hear what you're suggesting, Bob — but no chance."
ON FEBRUARY 8, I received an intriguing email from Wilson. In it was a copy of an email he had sent to Huon Valley News on January 3. The email to HVN showed two documents (see above), one of which, undated, appears to be something that could have been a 2009 Wilson media release. It has four dot-point paragraphs, is signed 'Mike Wilson', and appears to be an attempt at a justification for what happened to Franklin's old football clubrooms on February 26, 2009.
The second document, with 11 dot points, and headed The Facts in Relation to the Consultancy Process Which has Taken Place Regarding Franklin Football Club Rooms, looks to be something that might have been authored by a council officer around the same period.
Wilson's message in his email to me? "Your comments Bob."
I don't know why he wants me to comment, but it could be because Tasmanian Times gave the clubrooms' destruction substantial critical coverage at the time that horror was visited upon Franklin …
http://oldtt.pixelkey.biz/index.php?/article/outrage-at-franklin/ and http://oldtt.pixelkey.biz/index.php?/article/deat-in-the-morning/.
Nearly a decade has gone by, yet many, especially local residents, vividly recall that awful dawn moment when a demolition fleet arrived (under protective police guard) and— bugger the asbestos possibility — proceeded to brutally trash the quaint structure that stood at the southern end of the football ground.
Surely council didn't imagine the good citizens of Franklin — as justified as their anger might have been — would resort to violence to protect a fascinating icon on the boundary of their "village-green" football ground?
By sundown, there was not a sign of a structure having existed. Only freshly graded bare earth remained. Some locals still hint they know of an asbestos-contaminated site at a "pre-eminent location" in Franklin.
The destruction was superbly captured by Mike Peters, a highly talented photographer and musician, who, far too young, died a couple of weeks ago. Were he still with us, Peters would not be alone wondering what it is that has motivated Wilson to re-sift through the debris of a tragic moment in Franklin's history.
Is harking back to the clubrooms' destruction a strategic campaign move on the part of Wilson, a man who — though informally — has ceaselessly worked to present himself as a future mayor of the valley ever since he and the other eight elected councillors were sacked in October 2016 after an inquiry had found the whole council dysfunctional?
Only Wilson knows.
He still argues there was no reason to call the inquiry, and no reason to dismiss the council. He also questions the circumstances of the removal of the then general manager, Simone Watson, by the ministerially appointed commissioner, Adriana Taylor (formerly Glenorchy mayor and a member of the Tasmanian Legislative Council).
What many, including this writer, are feeling, is that Wilson is ignoring inconvenient truths, among the most important being that he almost always sided with the councillor group that — under the mayoral supervision of Robert Armstrong (now an MLC) — dictated council decisions for about 13 years.
In my view, over the years when Armstrong was mayor, the council consistently failed to produce much in the way of constructive vision or judgment, economically or environmentally. Add to that, excessive authority delegated to management resulted in council's reputation for a culture of secrecy.
Those years were characterised by a series of less-than-desirable council happenings, such as:
— The loss of $4 million (plus the subsequent loss of at least hundreds of thousands of dollars in interest) discovered in late 2008 — a consequence of, at best, ill-advised investments in risky financial products. Those investments were made by management under "delegated authority", and, to my recall, no councillor would say they knew they had been made until the shocking news was there to be read, in tiny blurry print, on a page of the financial statement for the year 2007-08 presented to the December 2008 annual general meeting.
— The failure of council for years to do adequate maintenance on the Grey Mountain water supply pipeline to Cygnet.
— An illegal and unapproved jetty being built at Franklin right under the noses of council staff.
— Two GM selection processes that some thought were highly questionable.
— Bullying allegations that came to public light and resulted in the departure of two members of senior management.
— The cutting of community services, a move that, it seemed, simultaneously helped to limit the rate rise and to conveniently make necessary the removal of a hardworking but offside senior manager. To my knowledge, no one in council has ever admitted that it cut back on community services; and it is pure surmise on my part that council's management was restructured to dispose of a staff member. I'm sure the victim of that restructure would feel the same.
— Two apparent cases of inadequate handling by council of asbestos concerns that were brought to its attention.
— Allegations that a sitting councillor benefited from a council decision . . .
THE DESTRUCTION of the Franklin clubrooms, which was opposed by a huge section of the community, meant the township lost a pleasingly eye-catching structure as well as a potential dollar-earner. It could have become an olde-worlde revenue-raising venue for functions such as weddings, concerts and balls, or for lucrative letting as a period-set to film makers.
That the mode of its destruction could have been unlawful was, I think, obliquely hinted at by Commissioner Taylor when, recently, she said today's council would not have handled the destruction in that manner.
At the time of the demolition, I wrote:
The destruction of this Franklin icon is seen by many as a mindless, irresponsible act of vandalism. And some sense it could have involved breaches of regulations at various levels.

More disturbing than the demolition, has been council's contempt and disregard for community sentiment and the people's desire to be consulted. The sequence of events last week looked suspiciously tinged with deceit and, possibly "porky-pies" . . . The Franklin incident is yet another piece of evidence that fuels a growing sense in the valley that the performance of the council is urgently in need of scrutiny . . .

Last Thursday's act of heritage vandalism only reinforces the feeling that the people of the valley have a council that is out of touch with the communities it is supposed to be serving. Sadly, it took nearly another eight years for a higher authority to come to a similar conclusion about the council — and to get rid of it.

There are others in the Huon community who know much more about the background to the circumstances that led to that February 2009 day of council infamy at Franklin. I'm hoping some of them will be prepared to fill in the picture. At the time, I remember stories circulating about council going back on an assurance that it would not demolish the clubrooms if a use could be found for it; and I also remember someone saying that what council described as rotten trusses were in fact made of iron and in good nick; and that $150,000 would have brought the building up to scratch and ready to pay its way; and that a petition to save the clubrooms was building rapidly at the very moment the wreckers were ordered in . . .
In our world of knowns and unknowns, there is truth and there is half-truth, and, sometimes, there are several truths. The documents that Wilson sent to Huon Valley News on January 3 tell only part of the story about the demise of Franklin's football clubrooms — as does this article.
It is to be hoped that the Huon Valley Council elected next October will not treat those it serves with the contempt that was shown for the voices of many Franklin residents nearly a decade ago.
*Bob Hawkins, in the final — liberatingly subjective — stages of a 63-year journalistic career, has been watching his local council since he arrived in the paradise that is the Huon Valley more than a decade ago. He is hoping none of the long-serving councillors who were sacked in October 2016 will present themselves as candidates at next October's council election.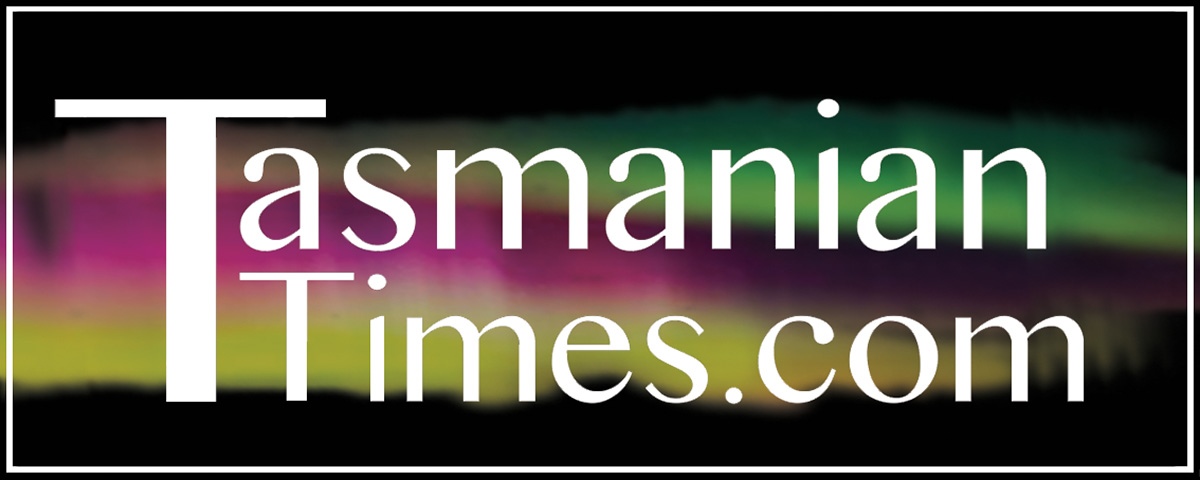 Author Credits: [show_post_categories parent="no" parentcategory="writers" show = "category" hyperlink="yes"]