Pics: Marika Bouchon, above and below …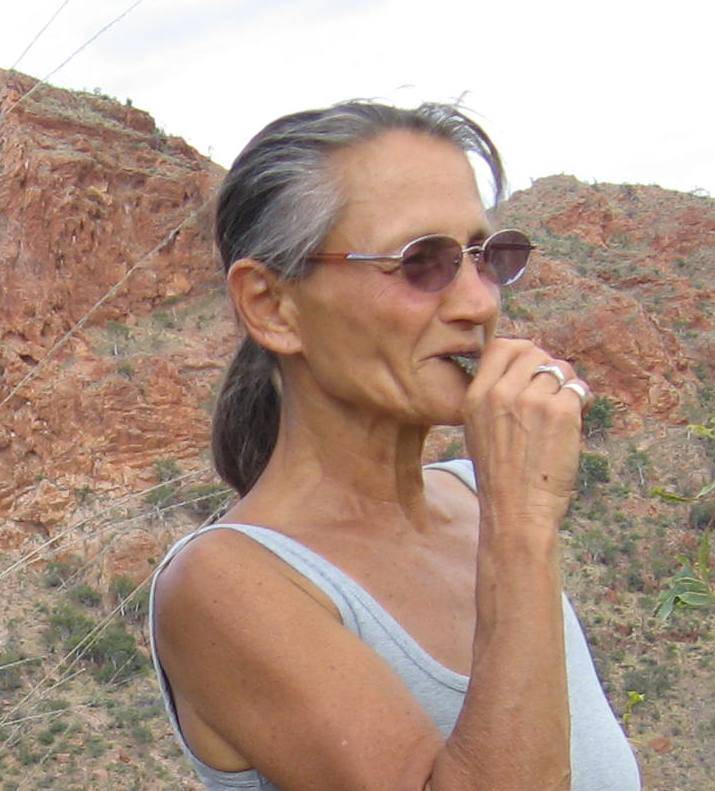 Socially induced stress can be fatal for some people and an emerging branch of medicine explains why. But the revelation has come almost too late for a woman campaigning to give sufferers a suitable place in which to heal. Support worker and former Tasmanian journalist BRANDT TEALE tells her story . . .
THE concept of living in harmony with nature to care for body and soul, as well as for the land, is not new and many attempts at creating Utopia or a lost paradise in isolation from society have ultimately turned out idealistic.
For traveller and researcher Marika Bouchon however, and for the increasing numbers of those affected by stress-induced vague syndromes, finding a way back to basics can make the difference between a productive life and a slow, stress-riddled dying in social and professional isolation.
"It's a matter of framework of thought," she says. "Many people now want the lifestyle changes advocated by medicine but it does not tell us how.
"We have all the knowledge and skills to look at things differently in order to enable the basic options that we keep ignoring because they don't fit theories. We don't have to return to living naked in the dust."
Dr Bouchon moved to Australia from France more than 30 years ago and completed a PhD in Ecology of Health at the University of Western Sydney. She has spent the past seven years traveling throughout Australia in unfunded field work to find the practical implications of the topologic model she developed, which for her and many others concerns the difference between survival and viability.
She says, "I was observing people who need nature, myself included, and how they try to access it."
Now in her early 60s, Dr Bouchon's goal for many years has been to help people realise that some ill humans need to heal in a similar way that sick animals naturally seek physical repair . . . to be somewhere quiet, peaceful and safe, away from threats and disturbances, where they can rest, maintain sufficient movement for body fluids to bring healing, and feed on food that only alive flora and fauna can offer.
"When wildlife carers receive sick or traumatised animals, they keep them in a dark and cosy space and take them to a vet who checks for injuries, disease, but first rehydrate the body," she says.
"Then carers provide the natural diet and environmental elements . . . sunshine, exercise, interaction, etc. Veterinarians know and do things that are not applied to humans by doctors, hospitals, or even care homes."
Dr Bouchon's community awareness campaign motto is "Wildlife Care 4 Humans".
"After all, we are part of the great apes, are we not?" she says. "Even simply in daily life, being in the suburbs can make people with sensory sensitivity feel claustrophobic, trapped and overwhelmed.
"My field studies showed that the ideal distance between dwellings is a minimum of 150m to avoid sensory overstimulation and stress from others' behaviours while still allowing social interaction when desired, including sharing equipment and resources, and working together.
"I also found a need for unprocessed 'real food', a finding echoed by a groundswell of doctors concerned about diabetes. People also want less time in the kitchen.
"Another crucial need is sufficient movement and spending time in natural surroundings, taking short walks before bed and upon awakening, and a place nearby to walk at least an hour daily without needing to drive to it. Where can you find such a lifestyle in modern suburbia?
"Older women are taking up campervan life in droves after menopause because walking becomes a capital need, unmet in the 'house arrest' life of living alone in a house in town."
The itinerant life of field work, constantly on the move in her compact campervan and dealing with her life-long health issues have taken their toll on Dr Bouchon. She is now "early aged".
"In the past five years, ideas have started to change but how we actually go about getting back to basics is still stuck in the same old principles, just reformulated," she says. "The change can't happen fast enough for me. Health wise, I am nearly at the end of the road."
An emerging medical field, autonomic medicine, provides new explanations for Dr Bouchon's overwhelming physical sensitivity to urban life and stress.
"When I discovered there were studies in the US and even here in Australia about what researchers call Dysautonomias [disorders of the Autonomic Nervous System (ANS)], I was excited because I had found a practical reasoning for the importance of my experimental foraging stations for human health," Dr Bouchon says.
The US-published 2015 book The Dysautonomia Project: Understanding Autonomic Nervous System Disorders for Physicians and Patients, by medics David Goldstein and Charles Thompson, and patient Kelly Freeman states: "Dysautonomia involves multiple internal organs. The ANS is responsible for the internal adjustments that accompany every motion a person performs and every emotion a person feels."
The Autonomic Nervous System is now viewed as "the mind-body connection".
"Eighty-three per cent of patients are inappropriately diagnosed with anxiety or other psychological disorders before they are diagnosed appropriately," the book says. "What may look like an anxiety or a panic attack may be actually be effects on blood pressure, breathing, muscles, the brain.
"Pain and stress are the top enemies of Dysautonomia."
These problems can also cause a person to lose hope, fall into utter despair, give up and deteriorate physically faster than normal.
Dr Bouchon says she has fallen through the cracks in conventional health care for many years, as have many others who live on the road rather than in suburbia. They appear in neither social statistics nor as medical studies subjects. They are good "survivors" but their very basic needs are never met, and over the years their health deteriorates.
The book's authors say Dysautonomia sufferers have special needs that are often simple to meet but rarely understood or treated. It can be as simple as just needing to stop, slow down or lie down.
Comments such as "get over it", "just help yourself" or "you are imagining it, it's all in your head" can be enough to push a Dysautonomia patient over the edge and into a negative health spiral.
"They do 'help themselves', often unsuccessfully, and cocktails of medications are often not the answer," Dr Bouchon says. "The adequate living conditions for them simply do not exist."
She now sees as crucial her concept of Experimental Foraging Stations away from urban environments, close to nature where she and others like her can recuperate in outdoors-oriented shelter while restoring the soil and being productive.
"I have found places in Australia where this can be done," she says. "But it takes commitment to exploring a new approach, to restoring the health of both the planet and its inhabitants, and understanding from those who may have the land in the right places to be willing to exchange land use for restoration and other positive contributions."
The problem is finding such philanthropists, because people affected by Dysautonomias usually have difficulty with socialising and careers, and have little chance of access to research organisations or funding.
Dr Bouchon, a regular visitor to southern regions of Australia and who previously lived on Queensland's Sunshine Coast for 15 years, says Tasmania and rural Victoria would be good for growing European-type foods and that South-East Queensland is suitable for year-round experimental foraging stations. The Hinterland area of Julatten, which is west of the Far North Queensland region of Mosman and Port Douglas, also has a climate she says is suitable for a foraging station on which sufferers of socially induced illnesses can achieve healing.
She has garnered a group of five young graduates and researchers who not only have the professional abilities to create pick-and-eat foraging stations but who also fall into the category of Dysautonomia. This gives them the drive and ambition to make the stations a reality if appropriately supported.
"The goal is to demonstrate a new way of dealing with our problems by going back to basics," Dr Bouchon says.
Further information on Dr Bouchon's work and foraging station goals can be found at http://research-wildlife-humans.yolasite.com and www.linkedin.com/in/dr-m-bouchon-WC4Humans. She can also be contacted at drmbouchon@gmail.com.
*Brandt Teale is a journo based in Queensland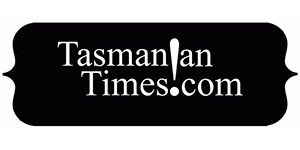 Author Credits: [show_post_categories parent="no" parentcategory="writers" show = "category" hyperlink="yes"]