Last Tuesday evening, I attended the 'Hobart Not Highrise' meeting in the Old Town Hall. Like most of the audience, I also grieve greatly over the steady destruction of what once made Hobart an exceptional place – its unique old-fashioned, slightly dusty and decidedly not-glitzy Georgian charm, with dark little lanes and tiny gardens tucked behind not-entirely modern cottages that still breathed 'family' and here and there were a bit crooked.
Only twenty years ago, there was still a whiff of the Old Waterfront, Ma Dwyer and her disreputable blue house, mixed in the with the pleasure of some fine old homes and a general sense of unsophisticated sleepiness. That very contrast (to the big cities elsewhere) was what our then visitors raved over.
I know, because I ran a tourism business myself during those years, and I personally heard many hundreds of them say so. By the time I sold the business, in 2013, all that had changed, and now in 2018 that uniqueness is rapidly vanishing in a welter of supposedly sophisticated and much too expensive restaurants, a culture of modern drinking bars, and every old cottage is painted up and modernised for the soul-less AirBnB.
If back then, in 2000, our city had had the vision to apply for world heritage status, and had worked to preserve the very thing that made Hobart special, we would now be in a much better situation to manage the current threat not only our sense of history but to our daily way of life. And that threat is the relentless and unregulated drive to promote, and develop for, that supposed saviour of the local economy: tourism.
What has all this to do with how to vote on Saturday? Well, it's like this:
At the Hobart Not Highrise meeting it became very clear that all the problems raised – the lack of rental and student accommodation due to AirBnB; the congested roads due to vast numbers of tourists (have you noticed that we rarely have a traffic problem in the winter? We've actually got quite a good traffic-flow system, at least when there are not too many roadworks all happening at the same time, and it would be perfectly fine in the summer also, if we regulated the tourists down to manageable numbers); the proposed hotel towers that will block our city views and destroy the last of our Georgian charm; the cable car that will ruin Mt Wellington's isolation; the littering, noise, and sheer overcrowding that is spoiling our National Parks, and now, to cap it all, the development in our last remaining wilderness areas.
All these problems stem from the very same thing: tourism and the money that can be made from it.
Now, I'm not against entrepreneurship or jobs. But, if the Liberals have their way, that money will largely go to foreign investors who will be allowed not only to build their hotels to inappropriate heights but will also be allowed to bring in as many tourists as they can possibly cram in. (Plans for extra international flights are well underway at Hobart Airport.)
And foreign investors don't give a stuff about Tasmania or its people – they will rip out as much money as they can while the going is good and without caring about the harm they do in the process. And harm they will do, because the science is very horribly clear on this one: every single flight that comes in, and every single hire car that is driven around the State, will add to the climate change disaster that is unfolding around us.
The UN reported (30 Oct 2017) that "carbon dioxide levels surged to a new high at record-breaking speed in 2016" and added that atmospheric change is occurring 10 to 20 times faster than ever observed before, moving much faster than we are able to manage. I assume some Liberals actually do have children: do they not care about the future of those little ones? Has the greed for money and power overcome even their last moral scruples?
We must urgently do what other tourist-overcrowded places are now finally also instituting: we must place a strict limit to the numbers of tourists coming into Tasmania, a sustainable number per year only. If we a) manage to salvage what is left of our uniqueness, and b) make Tasmania exclusive simply by making it less accessible, we might just – maybe – preserve a reasonable way of life for us who live here as residents, and we will almost certainly guarantee a very much-in-demand tourism around which we can plan without ruining the situation for everyone.
The Liberals would absolutely not support any such regulations – they have made clear that they will prioritise cosying up to the Fragrance and Federal Groups and the rest of us can all go to hell in handbasket.
And this was only too clearly demonstrated at said Hobart Not Highrise meeting: when challenged on these things from the floor at question time, the Greens MP had a few useful things to say, the Labor MP at least sounded sympathetic, but Elise Archer, representing the Liberals, simply raised her hands in a gesture of 'I have nothing to say' and waved away the microphone.
I love Tasmania. My children grew up here and played on clean, green pastures, breathed good air and ate fresh local produce. I'm grateful for that, but I grieve to see that good start now being compromised, indeed endangered, by what is developing here. I want my grandchildren to actually have a future to look forward to with breathable air and unpolluted food to eat. And that brings me to the question in the title: how do I vote this Saturday?
(At this point, I want to thank the TasTimes and Ted Mead for the article [27.02.2018] on Is there really anyone to vote for … ?, and – most particularly – the many thoughtful comments that followed. If you have not yet read it, I would much encourage you to do so.)
This really is a serious ethical dilemma for Tasmanians. It is serious because I suspect we don't actually have time on our side to plan for better alternatives. In four years' time, the harm will be even more entrenched and may it may possibly be too late.
My vote would naturally tend towards the Greens, and I have supported them for years. But, sadly, we know from many years' experience that there are simply not enough of them to make any significant difference in a crisis situation such as we have now.
Even if they get the balance of power (unlikely, it would seem, in this round), it will yet again be a long story of compromises with insufficient bite to any of them. My ideal would be to have lots of independent candidates, for I believe that the party system itself is corrupt and beyond repair.
But we don't have any of them on offer. So, while we know, also from very long experience, that Labor are not significantly different from Liberal, could we perhaps hope that, if we support them if only for the sake of keeping out the Liberals, they – the Labor Party, that is – might learn something real here?
Could we hope that Rebecca White is decent enough to actually provide what is good for the people of Tasmania? That is what Madeleine Ogilvie suggested at the meeting in the Old Town Hall – were those just empty words, or is there a chance?
What do you think? Or will Labor, once installed, simply slip back into the old ways like they have done before? Just how corrupt are they? (Do they really mean it when they say they will terminate the pokies?) If we support Labor now, could enough of us get together to keep Labor accountable and remind them why they got our vote? Would that be a plan with some potential to it?
I would like to vote deliberately informal, to register that there isn't anyone decent to vote for, but in our current situation, I doubt if that would achieve anything much. I suspect that our only hope, right now and whatever our personal preferences, is to go with Labor.
What do you think?
*Elizabeth Fleetwood 'is of European origin and has lived in Tasmania for nearly 35 years. Ran two dairy farms in the NW, then two retail businesses in Burnie, raised a family of three children there; moved to Hobart 17 years ago and ran a tourism business for 10 years before selling and 'retiring' recently. Initially an unwilling immigrant, it was not long before the (then) pristine beauty and extraordinary history of this Island exerted its influence and created a campaigner for the preservation of this unique place. To see it being destroyed, along with the values that once made Australia a truly special place worth coming to, is a matter of great concern for this ordinary citizen, whose grandchildren will one day ask: why did you let this happen?'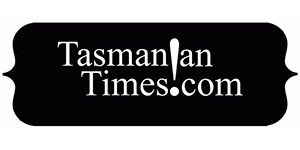 Author Credits: [show_post_categories parent="no" parentcategory="writers" show = "category" hyperlink="yes"]