*Pic: Protesting for refugees on Manus Island …
On the eve of the closing of Nauru and Manus Island detention facilities, I think it is helpful to reflect on those that contribute positively to change, and those that, through their advocacy might institute further harms.
To give you context to what I am about to say, I need to tell you a few things:
I am a refugee child.
My family and I escaped a Communist Dictatorship regime in the late 1980s.
We were persecuted for our faith and ethnicity.
We received no assistance when we arrived in Australia in October 1987, except for the basic English classes provided in Villawood on our arrival. We were not welfare recipients.
I have studied migration law and international human rights law.
I have worked with persecuted minorities in our region and with an international organisation across Australia's Detention Centres.
I have experience and knowledge of the asylum seeker, migrant and refugee struggle from an experiential and academic perspective.
Recently, I was at a conference where the "Love Makes a Way" movement was once again heralded as a worthy cause.
Although I have no issues with civil disobedience if required, and I agree with the principle of non-violent love in action, I have a few problems with the movement.
At its core, the concept is that members of clergy and other Christians sit in a Member of Parliament's office until they are forcibly removed, for the sake of demanding that children are let out of detention.
Effectiveness of this advocacy approach aside, I have a problem with this approach for the following reasons:
1. Releasing children out of detention leads to family separation
Given the high level of trauma that families face on their journey as asylum seekers, the added trauma of separating children from their parents will result in further trauma, mental illnesses and harmful behaviours.
Children need the culturally relevant, familiar and loving environment of family near them while processing trauma and experiencing change, stress and other challenges.
Simply suggesting that all children be released from detention would lead to extreme trauma for all family members – and the loss of often the only thing that is motivating them to stay alive- the love of family.
Instead, we should have more family-based programs inside our depressing detention facilities.
1. Releasing children from detention may lead to children being institutionalised and exposed to abuse
If children were released from detention, they would inevitably have to end up in institutionalised care – cared for in a non-culturally relevant environment with the stressors of living with strangers, subject to bullying by the other children, and even potential abuse – with the uncertainty of future reunification with family.
How in any way is this helpful for a child's development, safety, health or future?
Instead, children should have greater access to education opportunities and real experiences of Australian culture within the detention centres– as a hopeful preparation of their settlement.
1. Releasing children from detention would encourage smugglers to target children
I met with hundreds of asylum seeker families and adult single males while I lived on Christmas Island, as well as when I travelled to several other detention facilities.
During this time, I observed that there are legitimate criminals and opportunists within our facilities who were often more savvy, were well-resourced, and knew how to get the help they needed and where to find the information.
In contrast, genuine refugee families would often stay quiet, reserved and were often even targeted by others within the detention facility – experiencing persecution and often abuse.
Understanding this context, it is also important to understand the modus operandi of the people smugglers: there are smugglers who travel from village to village, city to city in vulnerable communities – spruking life in Australia.
The smugglers' pitch: you travel on a cruise liner, you receive free education, housing and a job is handed to you on your arrival in Australia. Who could refuse an offer like that?
The smugglers are savvy, and keep a finger on the political pulse here in Australia.
Word gets back straight away to the smugglers on the ground – they know what the latest Australian policy is – and who they should send out on boats.
If we released children out of detention, there is no doubt in my mind that smugglers would target children – promising the parents a grand life in Australia as a result of their children's sponsorship.
I was on Christmas Island on 25 December 2010, and I saw firsthand the devastation of the smuggler's fishing vessels smashed up on the rocks, with the dead bodies of men, women and children crashing up against the rocks of Flying Fish Cove – floating in the water.
I therefore agree that we should have a 'deter the boats' policy approach – although, what this policy looks like – is another matter.
Instead, we should be putting more resources into a stronger law enforcement presence in our region to deter and target smugglers, an approach that the Gillard Government de-prioritised.
1. Effective advocacy should bring solutions to the table, not just complaints
When advocacy groups lobby the Government, the point of it should be to not only raise a complaint, but to come to the table with creative, meaningful solutions.
I don't see the Love Makes a Way campaign offering meaningful solutions.
Don't get me wrong – I think that the clergy in our community should speak into the public square, and I am also glad for those praying for our community.
But, if we are going to criticise the Government's policies, it should be done in a measured, reflective, solution focused and collaborative way.
I don't feel that this campaign achieves that.
1. My suggestions of what is most needed
While I feel that this camping does not achieve much politically or socially, there are several other great initiatives that are doing great work in this space.
The National Council of Churches in Australia brings strong policy and lobbying voice through a theological lens.
There are also families and independent Churches across our nation who sponsor asylum seekers from their application stage to hosting them in their homes when they arrive – teaching them Australia's way of life and culture, and assisting them with their practical needs.
We need more organisations and individual families taking on the care of individuals and families seeking asylum and helping them to assimilate into Australian life – this community-centred approach has so many benefits, and is truly steeped in the practice of love in action.
We need more organisations and individuals going into the detention facilities to provide family programs, support to vulnerable families, education classes and even classes on Australian cultures and laws.
Throughout history, we have seen the power of one individual or a family who rally together to help others in need – the story of Corrie Ten Boom comes to mind. Corrie and her family rescued countless Jews during WWII by hiding them in the walls of her father's watch shop in the Netherlands – perhaps your family is the next leader in helping refugees in a way that my family and I never experienced.
I write this article to motivate others to action and change. It is possible to display non-violent love in action – but we need to make sure it is solution-focused, collaborative and undertaken with the best interest of the family unit in mind.
*Andrea Tokaji is the Founder of Fighting for Justice Foundation ( http://www.fightingforjusticefoundation.com/ ). She is trained as an international human rights lawyer, and is a PhD candidate of Philosophy Law at Murdoch University.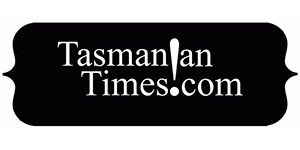 Author Credits: [show_post_categories parent="no" parentcategory="writers" show = "category" hyperlink="yes"]