First published December 5
Before we delve into the crocodile infested waters of Tasmanian forest politics I recommend reading this review of public native forest administration by economist John Lawrence first:
http://tasfintalk.blogspot.com.au/2017/11/forestry-tasmanias-demise-in-detail.html
If that review sparks your interest you can read any one of the other 52 articles John has written on public forest administration in Tasmania over the past 9 years.
http://tasfintalk.blogspot.com.au/search/label/Forestry%20Tasmania
John Lawrence has clearly shown that public forest administration in Tasmania is a complete failure.
Not only is it a failure it is a CRISIS – a gross waste of social, forest and financial resources.
The only possible answer to this crisis is to transition the forest industry to a fully commercial business model based on profitable private tree growers, and to shut down public native forestry.
So what is the 2018 State election offering Tasmanians as a solution to the CRISIS?
Let's look at the policies of the political parties to see what they are going to do about this CRISIS.
Liberal Party
First to the current State Liberal Government. Given the chaos, broken promises and incredible waste of the past 4 years one wonders whether anything credible can come from the Liberal Party. And if it did would anyone believe it?
We needn't worry!
Shown below is the little information provided by the Liberal Party on forest policy.
One has to assume that the chaos and waste of the past 4 years will continue.
From page 12 "Building Your Future":
https://www.tas.liberal.org.au/policy
17. Double the forest, fine timber and wood fibre industry value-add to $1.2 billion by 2036

This is a target supported by industry in its Strategic Growth Plan for Tasmanian forests, and is backed by a majority Liberal Government. Over half the State's forest is in reserves, and we need to ensure efficient use of our timber resources through innovation, investment and value-adding, ensuring we have a sustainable, strong timber industry to support thousands of jobs in regional Tasmania.
A policy with a 20 year delivery date? I don't think so!
This policy keeps the focus on a bankrupt public native forest industry which needs to be shut down, not subsidised for another 20 years.
18. Double production from Tasmania's hardwood plantations by 2022

Production from Tasmania's privately-owned hardwood plantations has grown dramatically, with the harvest of pulpwood increasing from a low of 222,054 tonnes in 2012-13 to 1.72 million tonnes in 2015-16. With a significant interest in wood from these plantations, we are confident we can double production
Given that 99% of Tasmania's hardwood plantations are privately owned and these trees are already in the ground, growing and due for harvest this is a non-policy. It has nothing at all to do with "we"! It is the salvage logging of the disastrous MIS scheme pulpwood plantations of which only 40% will be replanted after harvest. They will be sold as export woodchips.
If this is the forest industry vision of the Liberal Party it is myopic at best and wasteful at worst.
Labor Party
The Labor Party has a pretty comprehensive list of policies going into the 2018 election:
http://taslabor.com/policies/what-we-stand-for/
Unfortunately they have little detail about what they will do with the forest industry CRISIS. Here is what detail they do provide:
In their Economic Direction Statement Labor say they will establish eight Industry Advisory Councils across key sectors of the economy, including one IAC for Primary Industries and Forestry (p. 27).
Given that we already have a highly politicised Forest Industry Advisory Council
https://www.stategrowth.tas.gov.au/energy_and_resources/forestry/ministerial_advisory_council_on_forestry
with members of the Council opposing the Government and each other, one has to wonder what's next? More chaos presumably.
It also looks like Labor supports the taxpayer funded plundering of our last remaining public native oldgrowth and rainforests:
Like the Liberal Party, it looks like the Labor Party are going to kick the FORESTRY CRISIS down the road rather than resolve it.
Wrong policy!
The Greens
Tasmania's unreserved native forests need be managed sensibly for future generations and so that they continue to support the ecological systems on which we depend.
https://greens.org.au/policies/tas/forests
After 35 years of forestry wars it is incredible that even The Greens can't come up with a decent coherent forests policy based on a clear understanding of past failures and future opportunities.
Their Forests policy contains 28 clauses. I was going to highlight and discuss the better of these clauses, but I couldn't find one standout clause in the entire policy.
The Greens clearly support the continuation of public native forestry in Tasmania despite the overwhelming evidence that the public native forestry is completely bankrupt.
Like the two major parties The Greens policy keeps the industry focus on public native forestry. Any idea of an industry transition to profitable private plantations is out of the question.
None of the political parties even have the integrity to acknowledge there is a problem!
The Tasmanian political system continues to perpetuate the FORESTRY CRISIS and fail the Tasmanian community.
The forest industry wont reform itself as there are far too many people with their hands in the begging bowl; and it is a very generous begging bowl.
Regardless of who Tasmanians vote for in 2018 the FORESTRY CRISIS will continue.
With no political solution anywhere in sight it is time for the Tasmanian community to take action.
Let's start a list of all the things we as a community can do to help shut down public native forestry in Tasmania and end this CRISIS.
When will Tasmania get a fully commercial profitable forest industry?
*Gordon Bradbury is a forester. He says: "For the past 7 years I've been attempting to generate political, industry and market interest and support for a farmer-based cooperative to grow Tasmania's premium timber – blackwood – with virtually no success. That lack of support says a great deal about the forest industry, our political system and also about the market. None of it is good news."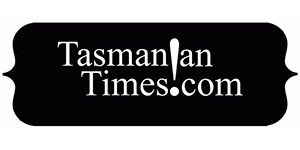 Author Credits: [show_post_categories parent="no" parentcategory="writers" show = "category" hyperlink="yes"]