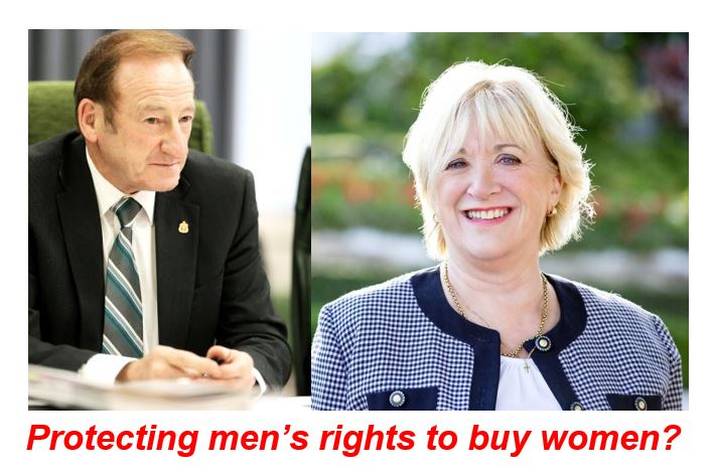 Discussion about prostitution laws in Tasmania reveals that politicians have been advised that Tasmania Police is aware of locations of "known brothels", but turning a blind eye to illegal brothel operations and with it to the sexual violence to women associated with the sex trade.
On the 20th of November I met with Legislative Council Members, Rosemary Armitage and Ivan Dean to discuss measures to stop violence against women and children and sexploitation in Tasmania.
My goal was to broaden the conversation, because if we are to consider new laws we need to address sexual violence, prostitution and culturally accepted male demand.
Sexual violence is on the rise in Tasmania and we need to examine its root causes. Sexual violence has in the past been culturally endorsed by excuses such as: "some men are just violent", "women have rape fantasies", "and men are provoked or can't control their urges". This cultural endorsement of male violence needs to be challenged and reversed.
Negative masculinity and men's control of women have been identified as the main reasons leading to male sexual violence. Widespread use of violent pornography needs to be acknowledged as a causative factor in cases of sexual assault and rape. The availability of pornography on the internet is having an increasingly adverse effect on sexuality and especially so for young people. When we understand porn as a cultural tool, which shapes ideas about our sexuality and about domination and submission, we can then implement new strategies through education and legislation to address sexual assault.
As a first step, we need a parliamentary enquiry in order to understand fully the negative impacts of pornography within our community. We are compelled to ask: how many violent men watch porn, how many children and teens are exposed to porn, how many copy these violent acts, how addictive is pornography, how does it affect relationships, does exposure to porn create demand for paid sex, how can we stop these harms?
Rosemary Armitage and Ivan Dean would be well advised to read Professor Bob Pease's work on the importance of focusing on male demand.
During his International Women's Day presentation at Parliament House in March this year he stated:
• Adherence to dominant forms of masculinity contributes to sexually coercive acts.
• The fantasy model for sex is pornography
• Sexism, sexual callousness, lack of empathy, sexual coerciveness and unequal relationships influence men's desire for paid sex
In Tasmania the Sex Industry Offences Act 2005 regulates prostitution. Prostitution is legal but brothels and street prostitution are illegal. Self employed operators are legal but are limited to two people working in one premise. Of course in reality this looks quite different: some premises are known as brothels and more than two women are known to operate from these premises. It has been alleged that Asian women have been brought into Tasmania to work in 'massage parlours' (brothel fronts), sell sex and are advertised in local papers.
If the Labor Party wins the next election they will push to scrap the Sex Industry Offences Act 2005 and introduce legislation for full decriminalisation. Full decriminalisation was seen in the past as a harm reduction approach, protecting prostituted women from police, supporting health prevention and combating stigma. Today the effects of full decriminalisation in places such as New Zealand have produced increased profits for men who own the majority of brothels, strip clubs and escort agencies. Further exploitation of poor and disadvantaged women (including greater number of Indigenous, Pacifika and Asian women) has been reported. There has been a normalisation of sexism, sexual callousness and growth in demand for paid sex which is often more violent or unsafe. Stigma has not been reduced.
Compounding the harm is absolutely zero funding to support women who want to exit prostitution, who found themselves pressured, coerced or in need of support with reporting abuse or rape occurring "at work". Women's Health Tasmania has failed to take any initiatives in support of exit programs in Tasmania. This is indicative of their flawed belief that the sex trade is fully and always consensual, has no impact and harms no one. How an organisation such as Women's Health Tasmania can be funded by Government beggars belief.
Both Armitage and Dean – in my view – aren't fully aware of the harms done to both the prostituted and to society at large – a society that accepts men's rights to purchase women. Armitage and Dean gave me various anecdotal "positive" stories: about a young woman who put herself through a university degree thanks to prostitution; about a good looking mother to whom prostitution offered flexibility; to an overcrowded premises (brothel?) known to police in Launceston. Any verification of these anecdotes was not provided and it is well known that sex trade front groups use people with vested interests to promote their agenda.
Tasmanian girls and women should never have to consider prostitution as an option to sustain themselves economically. Universities need to be free and mothers provided with adequate income, housing, health and children's services.
This should not be seen as either radical or idealistic thinking but essential to justice for women. Prostitution has been presented as purely entrepreneurial and "under control" in Tasmania. Its existence necessary to fulfil demand by males who otherwise would assault or rape "other women". Politicians need better understanding of the reasons why people (mostly women) enter prostitution and why people buy sex (vast majority of whom are men).This is precisely what was examined in Sweden before the introduction of a law that doesn't criminalise the selling of sex but the buying of sex. The law went hand in hand with funding for exit programs, education and counselling programs. This was seen as a way to bring cultural awareness and change and it has succeeded.
To date in Tasmania, there has been no public reporting on sex trade operations compliance with OH&S, Sex Industry Offences Act 2005 and Divisions 270 and 271 of the Commonwealth Criminal Code Act 1995 (Criminal Code) by Worksafe Tasmania, Tasmania Police and the Australian Federal Police. It is not known how many women work for themselves or for pimps or might have been trafficked and what is the full impact of such work on their long term health and safety. It is not known how much and what type of grooming and coercion is employed to work in the sex trade. It is not known how many experience violence or rape and whether reports to police are made. It is not known who owns the premises at which sex trade businesses operate from, whether it is one person or a consortium (and if there are any connections to law enforcement, illegal operations or organised crime) and how much do they profit from prostitution.
While prostitution has become normalised in some societies, women's human rights groups across the globe are challenging this multi billion dollar trade. The myths perpetuated about prostitution continually fail to address the vulnerability and harms to anyone who enters the sex trade.
Armitage and Dean disagreed that the current laws need changing but concluded the meeting with an invitation to present further information on the Nordic model to the Legislative Council in the near future.
There seems to be at least openness for continued discussion and debate on the third legislative option on prostitution, adopted by countries such as Sweden, Norway, Iceland, Northern Ireland, Ireland, Canada and recently France.
*Joanna Pinkiewicz is an activist working on women's rights issues and environmental issues. Currently working as a researcher and campaigner for Nordic Model Coalition Australia.
• SAS CEO Jill Maxwell: 'Yes Means Yes' Poster campaign to target sexual abuse and sexual harassment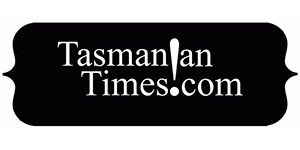 Author Credits: [show_post_categories parent="no" parentcategory="writers" show = "category" hyperlink="yes"]