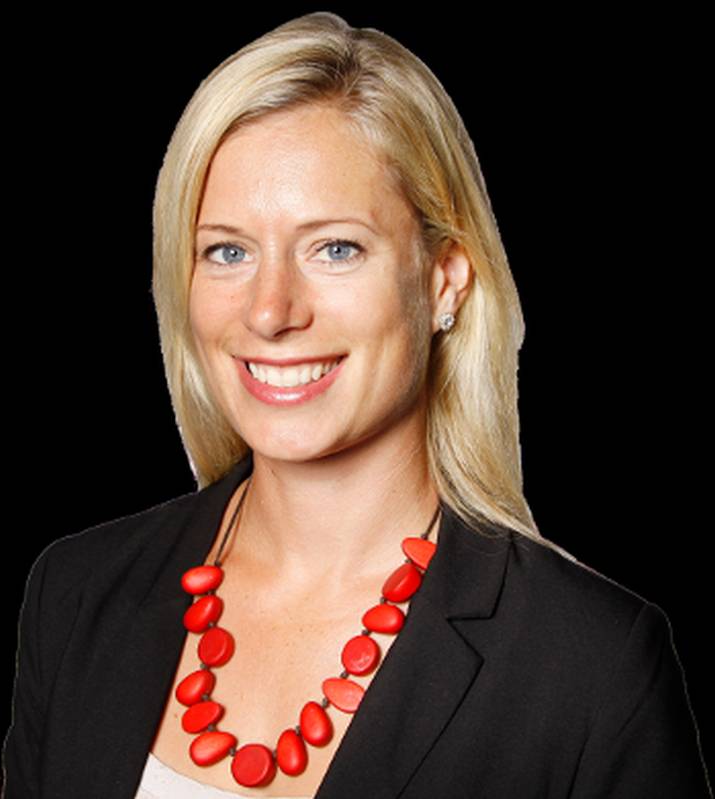 *Pic of Rebecca White from her website …

Pic of Will Hodgman from his website
First published November 13
Will Hodgman thought his worst case scenario was losing the Pembroke by-election to Labor. He was wrong.
His real worst case scenario still looms, now almost touchable, only four months off. This is his first election as Premier and the chances are that he will lose.
Four years ago, the Giddings Labor-Green government was even more unpopular after 16 years in power, serial ministerial incompetence and massive, unnecessary budget cuts. At the 2014 election, tens of thousands of left-leaning voters switched sides, many for the first time in their lives. The Hodgman government was elected with as thumping a majority as the Hare-Clarke system is ever likely to deliver.
The electoral system is designed to give full weight to the supporters of minority parties, which makes it famously difficult, in a three-party election, for any one party to obtain a majority in its own right. And with two parties opposing the Liberals on the floor of the House and none supporting them, the Liberals' task is much harder than Labor's.
Where we are
Unless there are extraordinary conditions, such as those at the last election in which one side is massively unpopular, the Liberals must gain the support of a substantial number of progressive voters if they are to gain and retain office.
But this basic reality slipped past them. When they gained the Treasury benches after 16 years in the wilderness, they embarked on a hard-right program of sacking public servants, slashing budgets and trashing services. Predictably, those progressive voters the government so badly needs now appear to be having second thoughts.
It is this fixation on a slash-and-burn fiscal policy which, if Mr Hodgman becomes a one-term Premier like Campbell Newman and Denis Napthine, will be the main reason.
Few, and certainly not those in the Labor Party, thought this could happen. For three years in opposition under Bryan Green, Labor did not bother to do any significant work at all in policy development. They, like everyone else, assumed the next election was already lost.
But the government unexpectedly helped by alienating far too many of the people who elected it. And Labor got a new and much more credible leader.
Polls in Tasmania are infrequent, so it's harder to determine just what's happening right now. But August's EMRS results showed a massive and unusual win by Rebecca White over Will Hodgman as preferred Premier, 48% to 37%.
"Opposition Leaders don't lead by eleven points just because people like them," wrote psephologist Kevin Bonham. "Historically this sort of imbalance happens when governments are in deep trouble or their leaders are unpopular, or both. Federal governments sometimes recover from it; state governments historically don't."
The overall Labor vote still lagged the Liberals' – an indication that a majority of voters still have not been convinced Labor is a credible alternative government. But there wasn't a lot in it, with primary votes at 36% for the Liberals and 34% for Labor.
Kevin Bonham's analysis ( HERE ) at the time showed that if the poll results were repeated in an election, the Liberals would be likely to have 13 seats in the House of Assembly, Labor 10 and the Greens two. This would be enough for the Liberals to retain an overall majority but they would have to supply a Speaker. Such a Parliament might not last for long. Right now, as the results in Rumney and Pembroke confirm, the political momentum is firmly with Labor.
Policies? What policies?
But the fight has not yet begun. Labor, after three years of policy indolence, has spent the last six months in intensive discussion. They appear to have learnt some lessons, not the least being the foolishness of releasing half-baked, ill-considered policies in important areas as they did with health in May. The medi-hotels controversy was an avoidable own-goal and not something the Labor leadership enjoyed.
Unlike federal Labor, the state party does not have the luxury of leading the policy debate. In Canberra, Labor has an impressive and experienced front bench; in Hobart, they do not. The federal party has been doing smart policy work for years; the comparative policy laziness and neglect of their Tasmanian colleagues is striking.
So the small-target strategy is their only option. For the last six months, Labor leaders and their advisers have been making up for the previous three years of inattention. They know they must present in time for the election an alternative narrative to the perceived meanness of the present government.
They are in no hurry. The Liberals, the Greens and many journalists are trying to pressure the ALP into releasing policy quickly: they will not, and would be foolish to do so. Policies released now would be consistently attacked by political opponents but would no longer be in the front of voters' minds when they cast their ballots in March. And there have been no major policy releases either by the Liberals or Greens, which makes their calls for Labor to do so seem particularly self-serving.
We can expect a steady release of Labor policies next year, probably starting in late January or early February, when the electorate is paying attention again after the holidays. The other parties can be expected to do the same, though interest in Labor's pitch is likely to be highest.
So far, Labor has not established – or more than hinted at – any overarching narrative that would allow the electorate to understand what kind of government we are likely to get if there is a regime change. We can, though, hazard an educated guess about the sort of narrative that might fit best with a centre-left ideology and which the electorate, in its current mood, might find attractive.
The election pitches
Voters seem to be running out of patience with the Hodgman government's tightwad fiscal policy and its resulting impact of services, particularly on hospitals but also on schools, child protection services, the courts, legal aid and so on. Barely any area of government services has escaped. In a state with a low-income population heavily dependent on government services, this approach verges on political suicide.
Public employees, their ranks depleted and their wage rises often below inflation, have votes; so do their families and friends. They include not only the clerks in administrative offices but doctors, nurses, teachers, social workers – a great array of professionals. They are not happy, Will.
A likely narrative for Labor would tell a story diametrically different from that of the Liberals: it would emphasise generosity against meanness, a vision for the future showing how Tasmania can become a place in which more of us feel we are cared about. At its core, it would promise to reverse the depredations of the past few years.
It would fix hospitals: open hundreds of beds, employ many more doctors, nurses and other staff, and build extra wards. It would reverse the cuts to acute mental health services while boosting the funding of those supplied by the non-government sector. It would employ more teachers, child protection workers, judges and magistrates and improve and expand prisons while retaining its opposition to mandatory sentencing and a predictable law-and-order agenda.
Ideally, it would go beyond the bread-and-butter issues to more symbolic initiatives, such as decent arts funding, a revived state art gallery, more money for grants and for festivals. There should also be a substantial program of saving the state's important but crumbling colonial architecture, a reorganisation of responsibilities in the area and a significant injection of funds.
Initiatives like this cost relatively little but can be quite powerful ways of improving the state's image and making Tasmanians feel they live in a more interesting and civilised place. An extra ten million dollars a year would revolutionise heritage conservation and promotion; five to ten million spent wisely in the arts would restore the state's reputation for interesting and quirky niche arts. Right now, the tatters of that reputation rest almost solely on David Walsh's shoulders.
For the Liberals, there is less room to move. Although they have been accused of amassing a war-chest of money to spend on pre-election pork-barrelling, it is difficult to see how, after four years of penny-pinching, they could suddenly reverse course to the extent necessary to restore state services. To win this election, they will need to convince the electorate that all the pain has been worth while, a task at which they have plainly failed up until now.
Their main attack on Labor is likely to be to ask where all the money is coming from. There are two answers to that: from reprioritising spending, which means there will be winners and losers; and by borrowing.
The problem for Labor will be to explain, to an electorate without a high level of financial literacy, why borrowing for productive infrastructure is, as most economists urge, the best and most fiscally responsible way to govern. This frees up money to spend on services, smooths out the lumpy, on-off nature of funding capital works, and takes advantage of low interest rates which can be locked in for decades. The annual cost of such borrowing is far outweighed by the economic and social benefit of well-conceived infrastructure to the community. The principal on 10, 20 or 30 year bonds would be so eroded by inflation when the time for redemption came due that it would be much easier to pay off.
But however economically respectable such a course may be, it's a tough one to explain to voters in the sniping, misrepresentation and confusion of an election campaign. In the end, it will come down to a choice of what voters most want: very low public debt or better hospitals, schools and roads.
Labor's likely moves further into the Left's policy territory does not, in the current climate, involve alienating the centre and even the centre-right as it usually does. But any leftward move leaves the Greens with an even bigger problem than usual in differentiating themselves from Labor, their main competitor.
Always, the core of that differentiation has been on environmental issues: in Tasmania, that has always meant forestry. But the forestry wars are not what they were: in the end, the old forest industry was defeated not by local environmentalists but by the brutal realities of global markets. Customers just don't want woodchips from old growth forests.
Salmon farming exercises some and may make some difference to the party's chances in Lyons. But as a rallying-point for protest, it's a poor substitute for forests.
So the campaign territory for the Greens moves further than ever from its preferred and traditional point of differentiation into the areas with which its competitor, Labor, has always called its own – government services and protecting people with lower incomes.
And there is a new potential complication facing the Greens. It comes, counter-intuitively, from the entry in the contest by the Jacquie Lambie Network and One Nation. These new entrants pose an obvious threat to the two major parties; their threat to the Greens comes from the significant minority of voters people who just want to shake things up and don't much care how they do it. Many of those votes previously went to the Greens; now they have other potential homes. How their preferences might flow in this election is anyone's guess.
The participation of high-profile independents has been much feared by all three parties but now looks unlikely. Neroli Ellis once looked like a possibility for Bass but has now been appointed to the Industrial Commission. Glenorchy Mayor Kristie Johnston was seriously contemplating standing in Denison but will now concentrate on her mayoralty.
The election, and after
Neither of the major parties is likely to enter a formal agreement with the Greens to form government. Both insist that they intend to win majorities but few if any political participants or observers think privately that this is likely. A hung parliament, with the balance of power held by the Greens and perhaps a Jacquie Lambie candidate from Braddon is far more likely outcome. One Nation is unlikely to be a serious threat: Tasmania is not much like Queensland.
The Greens can probably count on three seats in the new parliament, though they are hoping for more. Cassy O'Connor in Denison and Rosalie Woodruff in Franklin can be regarded as safe. Andrea Dawkins may lose in Braddon but the Greens candidate in Lyons has a good chance.
This would be likely to give them the balance of power in their own right, regardless of the presence or otherwise of a Lambie member. Although the Greens under Bob Brown supported Tony Rundle's minority Liberal government in 1996, times have changed. The Greens detest the Hodgman government and want it gone.
A formal agreement between Labor and the Greens is unlikely in the extreme. The Labor leader, Rebecca White, has ruled against it far too often for it to be an option. And whenever formal agreements have been reached in the past, both parties have been punished by voters at the subsequent election. "England", said Disraeli, "does not love coalitions." Nor does Tasmania.
The most likely outcome of the election is a minority Labor government, forced to test its support on the floor of the House in every vote. It is uncomfortable but it has been done before. Minority governments that have sometimes gone on to win majorities in their own right: the Beattie Labor government in Queensland in 1998 is an example. The key to this is to govern well and fearlessly.
Losing power after only one term would send the Liberal Party into crisis. Its core policy of fiscal austerity would be unambiguously discredited and it is hard to see how its authors, Will Hodgman and Peter Gutwein, could stay in politics. Jacquie Petrusma has been comprehensively discredited in her Human Services portfolio; she and Elise Archer are in danger of defeat at the polls. Matthew Groom will not recontest. Michael Ferguson has suffered, perhaps irretrievably, in the Health portfolio, where he has had to consistently defend the indefensible, in charge of the government's most damaging and shameful sector.
That leaves Jeremy Rockliff, relatively unscathed in Education and Primary Industries but hardly a shining and inspiring political leader. It is doubtful whether he would have the vision and policy intelligence to bury the failures of the past and to transform his party.
History shows that whoever is the opposition leader after an election loss is unlikely to ever become Premier. Bryan Green is but the latest example.
Labor, then, if denied a majority in its own right, would be well advised to govern as Peter Beattie did in 1998 – as if they have a landslide majority. To survive, they must convincingly move to restore services and to govern in a more humane and caring way.
Unless the Liberals play hardball in the Abbott fashion, a Labor minority government would be likely to get their support in many votes opposed by the Greens.
An early election, though, would be highly probable. But no Premier would call such an election unless there was either a crisis such as a loss of a confidence motion or if a victory seemed likely.
We may not have to wait until 2022 to go to the polls again.
*Martyn Goddard is a public policy analyst based in Hobart.
• ABC: Royal Hobart Hospital horror stories linked to bed shortages, inquiry hears A suicide in the Royal Hobart Hospital's emergency department waiting room and a patient "sexually touched" are among incidents aired at an inquiry into Tasmania's acute health services. Doctors and nurses have blamed several "terrible incidents" on bed shortages which are being exacerbated by the hospital's redevelopment. Witnesses at an Upper House parliamentary inquiry into the state's acute health services have revealed a damning list of critical incidents at the hospital …
• TT Media here for the range of reactions
• Gordon Bradbury in Comments: As Saul Eslake keeps telling us, we Tasmanians are living well beyond our own means. Fiscal austerity is essential to bring Tasmania back onto a sustainable financial footing. The problem is that this involves significant economic reform and pain for the community, again as Saul Eslake keeps repeating. The problem is that Tasmania has too much of a cargo cult mentality. Every election involves a begging bowl. Tasmania has plenty of social and economic potential but it is rarely realised, even less now after 40 years of wedge politics has embittered the community. Does anyone remember Tasmania Together? While winning elections is more important than community cohesion and economic performance we will continue to decline as a community.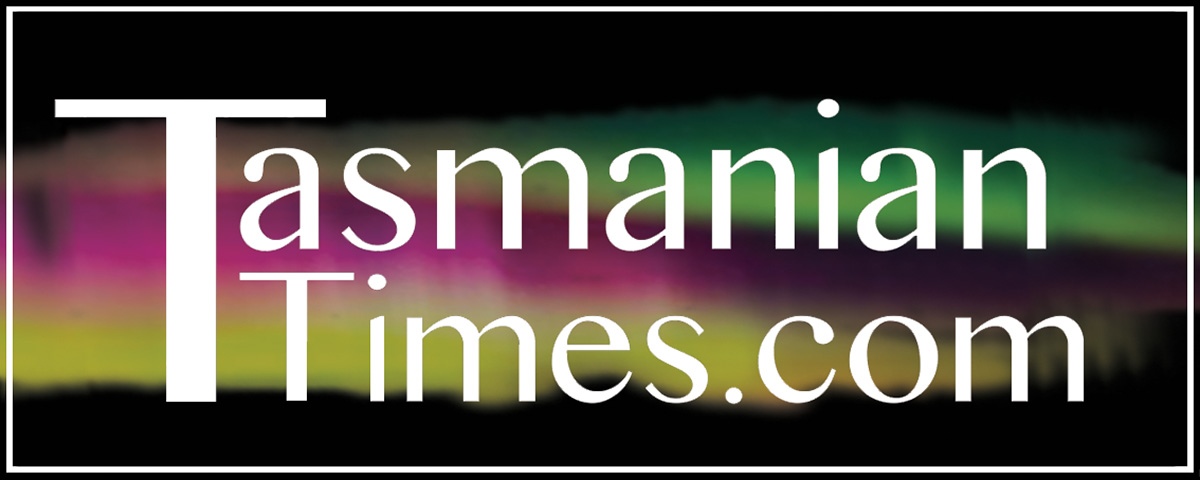 Author Credits: [show_post_categories parent="no" parentcategory="writers" show = "category" hyperlink="yes"]