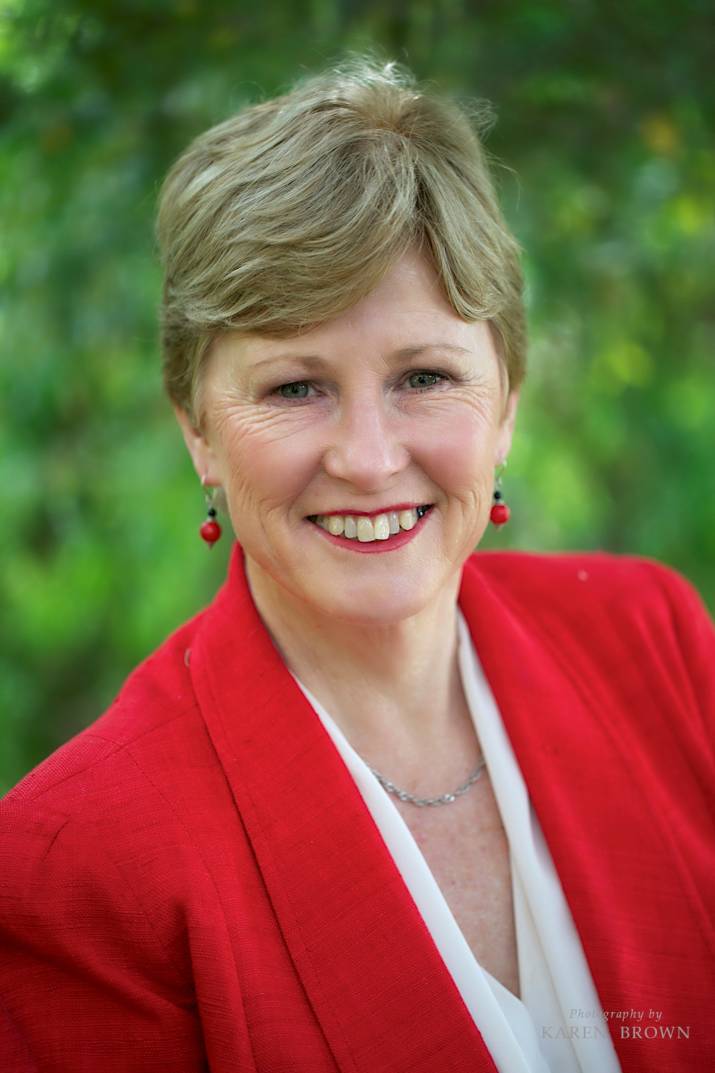 Pic: Karen Brown

Brown briefcase, stickered. Used by Christine since the mid-1970s. It is now part of the Tasmanian Museum and Art Gallery Collection.
First published November 14
This is an incredibly important extract from legendary activist Christine Milne's first campaign … against the Wesley Vale Pulp Mill …
Wesley Vale: First Steps in Activism
IN 1987 MY BROWN BRIEFCASE, battered from many years of teaching, emblazoned with a 'No Mill at Wesley Vale' sticker, became my constant companion.
Always on the back seat of the car, it accompanied me everywhere locally, and to Canberra and back. It carried our hopes and aspirations, and was crammed with the sum total of our research and arguments.
It was never out of my sight. Now an oddity, replaced by the laptop and satchel of the hipster, the briefcase – mine and everyone else's – has largely disappeared. But when I look at mine, I think of the airline overhead locker, walking the corridors of power, handing over documents and standing at the photocopier, and I see the safekeeping of facts, figures, photographs and scraps of paper covered in scribble.
That briefcase became an important part of my sense of being a woman driving change. It was also the necessary accessory of the professional – essential if you wanted to be taken seriously by the men who also carried briefcases. Over time it has become a physical legacy and a prompter of memory.
Of all the campaigns I have been involved in, saving northern Tasmania's Wesley Vale district from its proposed pulp mill in the late 1980s was the most personal. I went from being a supporter of environmental activism to being a leader and driver of a campaign. Before the Wesley Vale campaign I was a well-respected local mother and teacher. Afterwards I was an independent member of the Tasmanian Parliament, either fair game for every abuse hurled from a passing car or held up as Boadicea of the Bush. Before, politics was something I encountered through campaigns and mostly at arm's length; afterwards politics framed my day-to-day existence and my challenge was to fundamentally change it.
The older generation who lived along the ridgelines and coastal flats of Wesley Vale and populated my childhood have mostly gone. Farms have been passed to the next generation or reluctantly sold, crops have changed and there are even wind turbines powering a poultry farm and a flower farm. Port Sorell, Shearwater and Squeaking Point have boomed, with the predictable and short-sighted loss of native coastal vegetation. But the coastal beaches are as wild as ever. Bass Strait is cleaner now than before, and Tasmania's Clean Green Future envisioned in 1989 has come to pass.
I sometimes look at people enjoying their holidays, building their homes there or establishing their vineyards or ploughing their paddocks and wonder whether they ever stop to think that without a small group of committed people their experience of clean air, a clean marine environment and magnificent rural vistas would not have been possible. The great campaigns to save iconic places of natural and Indigenous cultural heritage – to save the Franklin or the Daintree, or to stop drilling on the Great Barrier Reef or uranium mining in Kakadu – have rightly taken their place in Australia's modern history, but campaigns to save farmlands, rivers and oceans from pollution hardly warrant a mention.
Wesley Vale was the first national environmental campaign to go beyond wilderness protection 'out there' and to address pollution 'at home', by telling the story of ordinary people fighting for their precious place, their clean air, clean water and uncontaminated soils, and their right to be heard. But it was something more. The Wesley Vale campaign was started to save a community from the environmental impacts of a pulp mill (which converts native forests to woodchips and into pulp for making paper), but it rapidly morphed into a campaign to restore democracy and give the people a voice. That was its power.
In 1987 the mining and resources company North Broken Hill announced on the front page of The Advocate that it intended to build a billion-dollar kraft chlorine pulp mill at Wesley Vale, using Tasmanian native forests as feedstock. I was horrified and immediately rang Geoff Law, the Tasmanian campaigner for the Australian Conservation Foundation, and asked him what the foundation was going to do about it. I will never forget that conversation. Instead of the empathy and promises of help that I thought would be forthcoming, he bluntly explained that the Australian Conservation Foundation was up to its neck in the Helsham Inquiry established earlier that year into the Lemonthyme and Southern forests and had no capacity to do more. He then asked what I was going to do about Wesley Vale. It was a clear challenge to take personal responsibility. If I didn't want the pulp mill, I had to do something about it. My course was set. If I didn't start doing something, who would?
I had the experience of the Franklin campaign behind me, and as a teacher I had the organisational skills to do something. But what gave me the confidence to take on this fight was my experience in campaigning to save the about-to-be-demolished Waldheim huts in the Cradle Mountain National Park the year before.
I had begun making an annual trip to Cradle Mountain when I was at university, and always stayed in the huts, where I had learned to love wilderness. I was captivated by the vision of Gustav Weindorfer, who had campaigned for the area to become 'a national park for the people for all time'. I wanted people like me, who had not been brought up camping and bushwalking, to learn to love wilderness too. The huts had a long history; it was not as if any new incursion into the wilderness was being proposed. I started to organise, write letters to the paper and put out press releases, and I did my first ever TV interviews on saving the huts. Graham Richardson, the federal Labor minister for the environment, came down to examine the situation. It was at Cradle Mountain that we first met and worked together. He was persuaded to save the huts and stop the pollution by building new shower and toilet blocks. After that I knew I could lead a campaign.
Everyone in the Wesley Vale district had lived with the small 1960s pulp mill on the ridge overlooking Bass Strait, but there was a great deal of nervousness about what a huge new one would bring. People remembered the 'no pollution' promises made and broken when the mill was originally built. The farmers in the district were already suspicious of what spewed out of the chimneys and loathed the dark stain in the sea visible from the beach or from the air. The pipe dumping the effluent only extended to the low tide line, and dead fish were often washed up along the shore. Moore's Point under the water was occasionally coated by the kaolin clay used to coat paper. Batches deemed not up to scratch were sometimes dumped. In heavy seas at Burnie, just along the coast, huge banks of brown froth rolled into the shallows, and the stench from the chimneys was nauseating.
I met with New Zealander Mike Carr, a newcomer to the district who had the lease on the Wesley Vale service station, and local farmer Snow Thomas. We decided to hold a meeting of residents in the hall of the local primary school. The meeting was advertised by word of mouth, and we had a full hall. We knew that several sites for the new mill were under discussion, from Bell Bay to Dulverton, and the community decided to elect a committee to represent it in the anti-mill campaign. In those early days people did not necessarily believe that a pulp mill was a bad thing, but they were convinced that it should not be in their district, destroying first-class agricultural land or polluting Bass Strait.
We formed a committee consisting of farmers with a long family history in the district: Snow Thomas, Tony Loane, Alan Wilson, Shirley Saville, Leanne Hall, Patsy Hoare, the local vet Gilbert Walker, and teachers Di Hollister, Peter Conroy and me. At our inaugural meeting at the home of Patsy and John Hoare we decided to call ourselves Concerned Residents Opposing Pulp Mill Siting (CROPS), and I became the spokesperson. We quickly fell into a routine of regular meetings at the Hoare home, with briefings and updates delivered by word of mouth to and from the Carrs' service station. Our strengths were our local knowledge and our legitimacy as locals, chosen and supported by and speaking for the district. Our voice was authentic. No amount of propaganda could undermine that.
As one of our first moves we decided to hold a public meeting at Port Sorell, as the prevailing winds and sea current would take the stench and effluent into and across the Rubicon Estuary. Snow Thomas presented me with a corsage from his garden before we went up on stage – such a kind, supportive, if old-fashioned gesture. Di Hollister delivered an outstanding performance: not just a great speech but a complete capture of the audience. We were thankful for having a science graduate on our team as Peter Conroy patiently and clearly explained the pulping and bleaching sequences and pollution involved in kraft pulping and elemental chlorine bleaching. The meeting was reported in the local press, and I was interviewed on ABC radio. We were under way.
The campaign was intense. For my family and me, it was a twenty-four­-hours-a-day, seven-days-a-week commitment. I had two small children at the time, with Thomas three years old and James just sixteen months. My husband Neville was teaching and we lived at Ulverstone, a twenty-minute drive from Wesley Vale. As I had resigned from the Education Department when my accouchement leave ran out, we were on a single income. We had a second-hand blue Datsun station wagon and our technology consisted of a wall-mounted telephone.
Before the days of home computers or mobile phones, communication meant pen and paper at the kitchen table. Fax machines had just come into vogue; the post office at Ulverstone had one, as did the local solicitor's office, so any extremely important document could be sent quickly, but the cost was high. Mostly I had to rely on the post. The public library in Devonport had a photocopier, and before documents could be sent on to others, critical pages needed to be copied for future reference. It is hard to imagine campaigning with so few tools now, given the ease of email and internet links in conveying reference material. Whenever something had to be moved quickly, we relied on the Redline bus that travelled daily between Hobart and the north-west coast. I would have large documents such as the Environmental Impact Assessment sent to me by post. I would then read and highlight them and put them on the bus to Hobart for Bob Brown to pick up and use in the parliament.
On one occasion I went to Hobart to meet with Graham Richardson in a last-ditch effort to persuade him to reject the mill. He and I were already talking regularly about this, and so I met him for a private meeting unbeknown to the media. Then we held the publicly announced lobbying meeting, followed by a press conference at which a male journalist asked me, 'What makes you think you can deal with Senator Richardson?' I felt I had been slapped in the face. His tone made it a full-on sexist insult and putdown, making it clear he thought a woman, mother and housewife from Ulverstone was no match for Senator Richardson. It was a revelation about what a rural, female teacher was up against in the male chauvinist world of politics, business and media. That man's bias cost him a scoop. But apart from the sexist overtone, what he said was also a comment about the disassociation of politics from ordinary people.
In those pre-Google days we had no way of finding out quickly whether the claims made by North Broken Hill or Noranda about their proposed technology and the performance of their pulp mills in Canada or Scandinavia were true or not, but we started with a high degree of scepticism. We knew from the experience of the Burnie mill that any pulp mill stank and polluted the sea. We knew also from the Greenpeace International campaign against pulp mills that the effluent dumped into lakes or the marine environment was highly toxic.
We needed information from everywhere, and we looked for it. The collaboration among a range of groups all speaking from their area of expertise was one of the great strengths of the campaign. This was not an alliance; it was a coordinated campaign. Perhaps it could be described as like a child's game of Twister: just when the government or company thought they had one objection under control, apparently out of left field another issue of concern to another group would pop up. My job was to keep across every development, inform everyone else and maximise the effectiveness of each objection by making CROPS the echo chamber for them all.
Scientists at the University of Tasmania formed United Scientists for Environmental Responsibility and Protection (USERP), and they became an important force for critiquing the companies' documents. Even though university academics were afraid that speaking out would jeopardise their careers and their research funding by corporations, they formed an organisation with a courageous and highly effective spokesperson in Gustaaf Hallegraeff. We were also fortunate to have input on the sulphur-based pulping process from Charles Turner, who had been an industrial chemist at Associated Pulp and Paper Mills in Burnie and who had developed a superior method of pulping that did not smell. Interestingly, the North Broken Hill executives­ did not question his expertise but dismissed the idea because the market knew and accepted their kraft pulp, no alternatives.
Dr Juliet Lavers, a GP from Burnie, attended our rally in Launceston and immediately established the Environmental Health Alliance to raise awareness of the health issues associated with organochlorines and dioxins. Greenpeace International's Australian campaigner Robert Cartmel quickly brought us up to speed on campaigns against pulp mills around the world. Dr Gerry Bates, independent member for Franklin in the Tasmanian Parliament, was an environmental lawyer. He accessed the expertise of University of Oregon environmental law academics John Bonine and Michael Axline, and Mary O'Brian from Oregon's Northwest Environmental Defense Center. These academics visited Australia and made influential media appearances, confirming the dangers of the pollution from pulp mills and the legal issues surrounding their regulatory oversight.
The Tasmanian Abalone Divers' Association, led by Dean Lisson, spoke out about the impact on the fishery in Bass Strait. Local campaigner Annie Willock raised issues concerning dioxins. The Tasmanian Farmers' and Graziers' Association, with Ferdie Foster and George Rance at the helm, took up the concerns about the proposed railway spur to the mill that would bisect many properties. The Tasmanian Wilderness Society and the Australian Conservation Foundation took on the feedstock issue as part of their campaigns to save Tasmania's native forests, and in the context of the Helsham Inquiry.
In the Tasmanian Parliament Dr Bob Brown was a stalwart from the start; Dr Gerry Bates was also soon on board as the flagrant abuse of environmental law became more evident. It was brilliant having them both ready to follow up and pursue ministers on pulp mill and forest matters. Without Bob and Gerry's presence, the Tasmanian Parliament would have unanimously supported the pulp mill without any criticism or scrutiny. That's why it is essential to have Greens in parliaments, asking the questions that all other parties would prefer were buried.
We decided to organise a tractor demonstration from Wesley Vale into Devonport. We had read about French farmers taking their tractors to town in protest and decided to do the same, with a rally to be held on the Devonport High School netball courts once the tractors had arrived. The excitement on the morning of the rally was palpable. We had homemade signs of every kind. Our little son James held a sign 'No Smell on Pa's Farm'. Farmers who had never protested about anything in their lives were taking to the road in a long procession. It was the first ever farmers' rally in Australia. Eighty-seven-year-old Clive Loane drove himself in his ute. Peter Cundall, by then a national gardening guru, described the mill as a giant vacuum cleaner ready to suck up Tasmania's forests and spew out the filth into the sea.
Bob Brown also spoke. It was my first meeting with Bob in person, although I had previously spoken to him by phone. Some of the farmers were uncomfortable about Bob's sexuality and his high-­ profile anti-logging stand and would have preferred Gerry Bates to be there, but once they had met Bob and heard him speak – including referring to the interjectors as 'poddy calves' – they changed their minds. Joker Piper, a local farmer, summed up their attitude: 'Before Wesley Vale, if Bob Brown was up a tree, I would have cut it down. Now I would take him his lunch.'
The companies began the hard sell of the pulp mill full of confidence.1 With Robin Gray as Liberal premier of Tasmania and a pro-development Labor Party in Hobart and Canberra, they thought that in a state desperate for jobs it didn't matter what the community thought. They had encouragement and tacit planning and development approval at every level and considered final approval to be a formality. They knew that, regardless of what we said, those in power wanted the mill to proceed and would blindly back them. At a pro-pulp mill rally at Ulverstone the local mayor Terry Stuart, backed by legislative councillor Reg Hope, rallied the crowd in support of North Broken Hill by making the ridiculous declaration: 'More dioxin, not less'. Dioxin was already known as a carcinogen. Thereafter he was known in anti-pulp mill circles as Toxic Terry.
Once CROPS was formed, we called on Premier Robin Gray and the leader of the Labor Opposition Michael Field to meet us in Wesley Vale. Michael Field came and we met in an old farm shed, on the side of which was stamped an advertisement from before the First World War: 'Preservene Soap: No Toil, Only Boil'. The locals were mostly Liberal Country Party farmers, so Field didn't feel the need to offer any concessions. He was an unquestioning supporter of logging and a pulp mill at Wesley Vale and made it clear he thought the farmers were Not in My Back Yarders, NIMBYs.
Robin Gray refused to come, which incensed the locals. Most of them had voted Liberal all their lives and felt that in their hour of need the least he could do was listen. So we set off to Hobart to try to force a meeting with him, and to convince the state ministers about our case. Most of the farmers on the delegation had never been to the parliament, and so we were all dressed up and on our best behaviour for the occasion.
We were waiting to see John Bennett, the minister for the environment, when suddenly his office door flew open, there was shouting and a cloud of feathers filled the air. Another campaigner, having clearly failed to convince the minister to suspend the duck-shooting season, had opened his briefcase jam-packed with feathers and hurled them all over Bennett and his office. This was our introduction to the Tasmanian Parliament.
At the local government level the Latrobe Council was responsible for planning approval. The council showed its hand by inviting North Broken Hill to do the Tasmania-wide launch of its pulp mill proposal at their council chambers. It was a big occasion in Latrobe. CROPS was out in force with protest placards, and many supporters wore gas masks. There were more TV cameras than usual, with statewide media and some mainland journalists in attendance. North Broken Hill's audiovisual presentation was set up, the room was full and the cameras rolled. Without drawing attention to himself, someone seated in the media area got up and left. Shortly afterwards the most vile stench permeated the room. It was ignored at first and then became overwhelming, and the whole event broke up in chaos as journalists, camera crew, sound men, North Broken Hill executives and Latrobe municipal councillors fled the room gagging.
One of our enterprising supporters had made himself a media badge, dressed himself in a manner he thought represented journalists and had taken an old battered briefcase full of rotten duck eggs into the room. As the North Broken Hill presentation started, he stood on his briefcase and walked out, leaving it under the seat. The rotten eggs did their job. Every journalist was given an unforgettable reminder of what hydrogen sulphide smells like, and why no one wanted to live in the prevailing wind blowing from a kraft sulphur-based pulp mill.
Given the council's cronyism, it was hardly surprising that months later, when the final decision on development approval came before council, a quorum could not be had. Seven of the nine councillors had a conflict-of-interest problem, some because their businesses had supported the mill directly, others because they had invested in accommodation for the construction workforce. The final approval decision was then referred to the state local government minister Ian Braid, who exempted the council from the conflict-of-interest provisions and therefore giving it the big tick unamended. This preparedness to excuse blatant conflicts of interest at local government level shocked me at the time, but sadly it has become all too common. The Devonport council was also pro-mill, considering it a great driver of local economic activity. Most of the existing mill workers lived there and expected to get jobs at the new mill.
A public meeting was called to allow North Broken Hill and CROPS to present our cases to the community. The district was divided between urban pro-mill Devonport ratepayers and rural anti-mill Latrobe ratepayers. Tensions were high. In the days before the meeting the mayor of Devonport Geoff Squibb made a monumental error of judgement. He announced that residents of Devonport would be admitted to the hall first, and if any room was available Latrobe residents could then come in. The millworkers' and farmers' anger threatened to boil over; the police were called to keep the peace and to search everyone as they entered the hall. Whether the police talked sense to Squibb or other council members I don't know, but the directive about attendees was dropped. The searches were not.
Not for the first time I was afraid for my personal safety. There had been tailgating and attempts to run me off the road as I drove home to Ulverstone alone after our regular Wesley Vale meetings. There had been threats over the phone to burn my house down. But being at a meeting was shockingly different. In the same hall where as a small child I had recited poetry in the local eisteddfod I was about to front an angry and potentially violent pro-mill crowd made up of people I knew, who had to be searched for weapons before they came in. As the CROPS supporters were lining up to secure seats, I anxiously waited in the car park for Gerry Bates, who was driving up from Hobart, to join me. We had never met; he was running late, and he shocked me and the several latecomers seeking a parking spot by changing from his jeans and T-shirt into a suit in the middle of the car park while he asked me to brief him on the latest developments. Somehow that broke the tension. It normalised things and made taking the stage less dramatic and intimidating.
The meeting started. North Broken Hill had a sophisticated audiovisual presentation, which no doubt had cost a fortune to make. It had just begun when the projector hissed and died. The company had no backup, and after the usual fiddling around it had to make do by trying to ad-lib and explain invisible graphs and charts to an audience who couldn't make sense of any of that and who rapidly became bored.
We had come without audiovisuals, prepared to argue our case, and we did. The meeting went to questions and answers. North Broken Hill had lined up David Foster, world champion axeman and former janitor at the old mill, to question me. When North Broken Hill later needed a public relations campaign, they promoted him to be a front man. Over time he became an effective advocate for them, promoting logging and the pulp mill and reassuring working people they would get jobs, but he had just started and that night he did not do himself any credit. The company didn't win a trick. As a result I resolved never to rely on audiovisual aids, and I have never done so since. Technology for presentations can never be guaranteed not to fail.
The meeting was heartening, but we had no political support at local or state level apart from independents Bob Brown and Gerry Bates. We needed to sound out the federal politicians, as federal approval was required for the environmental standards to which the mill had to conform. Graham Richardson was still the minister for the environment, so I went to Canberra and invited him to visit Wesley Vale. He agreed. The national media was surprised that he decided to come, but they were largely unaware that I had met him before and we had taken each other's measure.
We organised a big crowd to greet the minister at Devonport's Pardoe airport, which is in direct line of sight of the existing small mill and less than one kilometre from it. Richardson took one look at the crowd of protesters and was immediately open to the idea of stopping the mill. It was not the billowing black smoke pouring out of the pulp mill chimney that won him over: he saw wall-to-wall Liberal voters and recognised an opportunity for the 1990 federal election. To this day I don't know who was responsible for the colour or the timing of that black smoke, but it certainly helped our cause.
Richardson began to leave the airport in a Comcar with Michael Field to tour the district, but before the car had cleared the crowd one of our supporters, Gaynor Ralph, threw herself onto the bonnet. This was a shock all round, and to nobody more than to the minister. She was not injured but Richardson got the message.
Nobody thought that Field showing Richardson around was a great idea. The farmers hatched a plan to get Richardson out of the Comcar and into one of their utes as soon as possible. Now they 'cannot recall' exactly what happened, but Richardson did end up in the back of a farm ute up on a hill overlooking the whole district. The farmers say he had a great time and enjoyed the scones they provided, and from that moment on they put their faith in him.
Graham Richardson and I worked well together. He kept me informed of the latest thinking in Canberra and told me what evidence he needed to make the case for higher environmental standards. In return I told him what was happening on the ground in Tasmania. But other federal ministers remained hostile. With Patrick Johnson, who was working as a field officer for agricultural company Perfecta, I met with John Button to try to convince him of the danger of pollution to surrounding crops. Later Button in a disparaging speech described Patrick as displaying 'Jesuit-like zeal'.
By that time North Broken Hill was effectively running the Tasmanian Government and making fools of its ministers. In an incredible and unprecedented act of hubris the company, who had moved into the Sheraton hotel near the parliament, announced the recall of the Tasmanian Parliament on their own letterhead after a weekend of pursuing the premier around the state in their light aircraft to secure his agreement. Minister for the Environment Peter Hodgman introduced North Broken Hill-drafted 'doubts removal' legislation to lower the company's standards and level of accountability, arguing that these changes made them stronger. The Tasmanian Government had turned the approvals process into a farce.
Tasmanians were sick of political parties being the pawns of big business and sick of the Hydro-Electric Commission and the Forestry Commission deciding what was in the best interests of the state in behind-the-scenes meetings. The community wanted a say in its own future.
As the campaign against the mill gathered momentum and spilled over to the mainland, the only convincing argument North Broken Hill had to support their project was the promise of jobs. Braddon had high levels of unemployment and poor levels of education. Pollution was regarded as the price to pay for jobs. But the jobs in the mines and factories and on the farms had long evaporated, and the economy was in decline. If the promise of jobs was discredited, North Broken Hill knew it was in real trouble garnering community support.
Research helped our cause. I discovered that the prototype for the mill, at Äänekoski in Finland, provided only a few hundred jobs, mostly highly skilled and in the computer centre that ran the mill. The only unskilled jobs were in the wood yard, sorting the timber on arrival. This completely contradicted North Broken Hill's boast of providing full-time work for the unemployed on the north-west coast of Tasmania. Accommodation for single men was to be built in Latrobe – a further admission that most of the work would be in construction and most of those jobs would be taken by people from elsewhere, including a team of pipe-fitters from Korea.
North Broken Hill tried to shore up its jobs argument by opening an employment office in Devonport and encouraging the unemployed to register for work in the mill. It was run by Chris Oldfield, known as 'the Rhinestone Cowboy' by the farmers. The office was another disaster for North Broken Hill, as many who came to register lacked the numeracy or literacy skills to work on a construction site. Keeping the office open and rejecting the unemployed would have eroded support even further, so the employment office closed not too long after it opened.
The media interest in the pulp mill debate intensified. In Tasmania at the time we had relatively concentrated media, with three daily newspapers, three TV channels and about six radio stations. No one anywhere who listened to, read or watched the news could escape hearing about the mill. All three Tasmanian newspapers wrote editorials in favour of it. But we also had statewide ABC radio talkback every day with Sue Becker and an ABC 7.30 Report based in Tasmania. Both were critically important in airing detailed stories, interviews and comment on the debate, giving scope for exploring the claims and counterclaims of the mill advocates and opponents. Activist Margaret Wilkinson from Devonport was a regular morning contributor.
Losing the 7.30 Report from its state bases has been a major blow to community awareness, engagement and transparency of decision-making around the country, particularly for those fighting local environmental battles. The loss has been a boost to those in whose interest it is to keep people in the dark, with scrutiny confined to the sixty-second grab. When you consider what the New South Wales Independent Commission Against Corruption has revealed regarding mining leases, you wonder what a difference might have been made had the local 7.30 Report been able to report regularly and in detail on what the community knew, as it did throughout the Wesley Vale campaign.
But Tasmania was not where the pulp mill battle would be won or lost. Taking the campaign to the mainland meant more media appearances for national exposure and even more time on the road, showing journalists the area and explaining the issues over and over again. The Australian newspaper photo of me standing in front of a windblown tree on the Loanes' property framed the narrative of me as the bête noire of North Broken Hill, the Boadicea of the Bush, giving the false impression that I was a lone heroine in the David and Goliath struggle. But as with every successful campaign, that was as much a media construct as it was the truth. I was certainly out front campaigning full-time, but the team behind me made it possible.
I was not a superwoman. I did not have a predetermined campaign strategic plan or a public relations team or a budget; we worked together and week to week. As a committee we were elected by our community and shared a passion for our cause. Determined to protect our home, we shared everything from information to risk, and no decision was taken without consultation. We made decisions on the run, and part of our strength was our flexibility.
I was enabled to do what I did simply because of the people who washed, cleaned, cooked, babysat, listened and cared. People helped with research and took risks to provide information – such as the luggage handler who let us know whenever any person of interest flew into Devonport. One of the farmers paid to have the clutch in my car replaced; friends lent me clothes suitable for TV; and farmers and their wives gave me meals for the freezer. Mum and Dad and my sister, Gaylene, and her husband, Tony, and my husband's parents, Betty and Rupert, were willing babysitters for the boys, as were my neighbours and friends Jon Paice and Pip Walker. Like them, my husband never wavered in his support for the work I was doing. We were a community determined to do what had to be done. By pitching in, people became activists, empowered and identifying with the cause, taking ownership and pride in our achievement. It was a campaign of volunteers, incredible generosity and trust.
Fundraising brought some wonderful times. People enjoyed themselves socialising in a way they hadn't done for years. We had barbecues at Hop Ground, a historic property at Northdown, spit roasts at the Port Sorell recreation ground and even a New Year's Eve party in 1988 among the hay bales on a farmer's property. On that occasion the Wilderness Society had organised the Great Tasmanian Forest Walk, and so CROPS decided to host the participants for New Year's Eve. We hired a band to play on the back of a truck under a gum tree, and that is when I first met Kim Booth, one of the band members, who later became a state Green MP. Huge barbecues were set up as a tent city grew. The community turned on vast quantities of food and drink. (Meat was plentiful, while the vegieburgers for the visitors were given a wide berth.) It was a huge success. For the first time many farmers met the dreadlocked greenies they had regarded as ratbags, and the forest campaigners had a chance to meet the strange breed of conservatives who were on their side.
When the government moved to fast-track the mill approvals, we held a huge rally in Hobart, with 11,000 people marching to 'Save our State', meaning the state of our democracy and that of the environment. But still both the Tasmanian and federal governments were officially in favour of the mill. It had passed its Tasmanian approvals and by early 1989 the company had begun bulldozing the site. We were in despair, and I asked Bob Brown how he had kept going during the Franklin campaign when he had to face opposition from federal, state and local governments and the dam construction works had begun. I expected some deep philosophical answer and was surprised when he said, 'Keep on campaigning: something will fall out of the sky.' For want of anything better I adopted the same philosophy. Shortly afterwards thousands of dead fish were strewn along the coast as a result of effluent being discharged from the existing Wesley Vale mill. The campaign took off again.
Before the final federal Cabinet meeting about the mill, Graham Richardson took the unusual step of secretly sending one of his staff from Canberra to my home in Ulverstone to discuss every aspect of the project with me and copy all my material. The Cabinet submission was the final throw of the dice. Interestingly it was John Kerin, minister for primary industry, who led the opposition to the mill in that Cabinet meeting; Richardson followed suit. Cabinet decided to continue to support the mill but to require North Broken Hill and Noranda to meet higher standards, to be determined by the federal Environment Department.
And then, on 15 March 1989, I had a quick phone call from Graham Richardson at 10.55 am. 'Listen to the eleven o'clock news,' he said, and rang off. I turned on the radio and heard Noranda announcing that it was pulling the plug on the project. The joint venture collapsed.
The mill was dead.
In Australia there was shock all around. State and federal politicians all still proclaimed their support for the project and ran around in circles organising emergency meetings to try to get it back on track. They did not know – though we and Richardson did – that Greenpeace International had applied intense pressure to Noranda in Canada. The Toronto Globe and Mail had sent a reporter to Tasmania to photograph the Wesley Vale district, and CROPS people had been interviewed on Canadian talkback radio, so people in Canada knew what Noranda was about to do in Tasmania: destroy a farming community and drive the logging of high-conservation forests. They also knew that Noranda had promised to meet higher standards in Australia than those met by its own mills in Canada. Greenpeace was arguing that whatever standards they were prepared to meet in Australia must be the new benchmark in Canada. Their assertion carried weight, as a major spill from a Noranda mill had seen the closure of a prawn fishery just weeks before. For Noranda the cost of upgrading their mills to the same standard as a new greenfields site in Tasmania would have been astronomical, and the announcement of even higher standards was the last straw. The risk to them had become too great.
CROPS members were jubilant, relieved, exhausted, grateful and suspicious all at the same time. We immediately made our way to the home of Snow and Shirley Thomas to celebrate and were roundly condemned in the local press for rejoicing in what the local chamber of commerce regarded as a tragedy for the towns of Latrobe and Devonport. A public meeting was held in Devonport and the full extent of North Broken Hill's cynical exploitation of the community's need for work was on display. One man said that, because of Christine Milne, his profoundly disabled son would not have the job promised to him had the mill been built.
Within weeks Premier Robin Gray called a snap state election, asking for a mandate to get the pulp mill back on track. I knew I had to stand for parliament. With state Liberal and Labor still supporting the mill, our only hope of keeping it off the agenda for good was to have our own people elected. I decided to stand in the electorate of Lyons, as that was Premier Gray's seat and included Wesley Vale. Bob Brown put together a team of independents: Di Hollister and me from CROPS; Lance Armstrong, a Uniting Church minister and peace activist from Launceston; Gerry Bates from Franklin and himself. The campaign began again in earnest. The farmers might have been unfamiliar with the ins and outs of political campaigns, but they were pretty handy with a hammer and nails. Soon my election posters were up from one end of Lyons to the other, making an impressive statement about the level of support for CROPS, and demoralising the Liberal Party and Premier Robin Gray.
But we didn't have it all our own way. Supporters of the mill got busy too, and soon the Wesley Vale district was covered in signs and posters. Every night many were vandalised; every morning the farmers replaced them. They soon tired of this and decided on a plan. One decided to hot-wire the poster on his land; it gave him great amusement to watch as the vandals jumped the fence and retreated just as quickly. Others decided to lie in wait in the paddocks for the vandals and have a few stubbies at the same time. We laughed uproariously when we found out they had gone to sleep and didn't wake until the next morning, only to find the signs vandalised again.
On 13 May 1989 I was elected as an independent to the Tasmanian House of Assembly with the highest ever below the line personal vote in the history of the parliament. As I've said, all five independents were elected. The Liberal government of Robin Gray lost its majority. In the Labor–Green Accord signed on 29 May, 'No new pulp mill at Wesley Vale' was specifically listed as a condition of government.
Since then I have often recalled Bob Brown's words, and they have come true time and time again. Just when loss seems inevitable, something unexpected happens to breathe new life into a campaign. I am now an ardent believer in things dropping out of the sky, and I endorse Peter Cundall's words: Never, ever give up.
For me, now holding the balance of power in Tasmania, the battle to transform politics and society had only just begun. I had received a boost of confidence by being named as one of Australia's Leading Women '88 – the bicentennial year – and as a prize I chose a new briefcase made by Adelaide artist Pauline Griffin. You won't be surprised to learn that I turned up to the parliament with that brand-new briefcase, and as I carried it into that bastion of male dominance it was a tangible reminder not to be co-opted and assimilated, but rather to fill it with the campaigning tools to advance the values that had led me there.
• John Biggs in Comments: This book is inspirational, as was the conversation between Christine and James Boyce at its launch. The distant view one had of Christine as a senator is rounded out with much personal detail and knowledge of her perspective of things …
• Bob Hawkins in Comments: That Christine Milne is no longer in mainstream politics is to the cost of every Australian. In her period as a Greens' MP she ranked among a mere handful MPs of all colours who were across all the issues rather than just those in their own portfolios. She was eternally fluent, and factually precise, in all her utterances. Her ability to finish a sentence was probably matched only by JWH. Meanwhile, for the moment, we are saying goodbye to Jacqui Lambie. She isn't an ex-solicitor; she isn't an ex-barrister; she isn't an ex-accountant; she isn't an ex-union leader; she isn't, to my knowledge, an ex-used-car seller; she isn't, to my knowledge, an ex-journalist; she isn't to my knowledge an ex-real-estate seller; and she isn't, I believe, a racist bigot. What she is, is an ex-soldier; and she is, I understand, the offspring of a working-class family. In her short time in parliament, she has worked her butt off to promote the causes she believes in …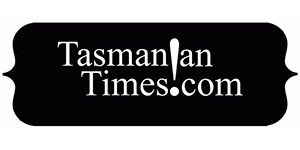 Author Credits: [show_post_categories parent="no" parentcategory="writers" show = "category" hyperlink="yes"]