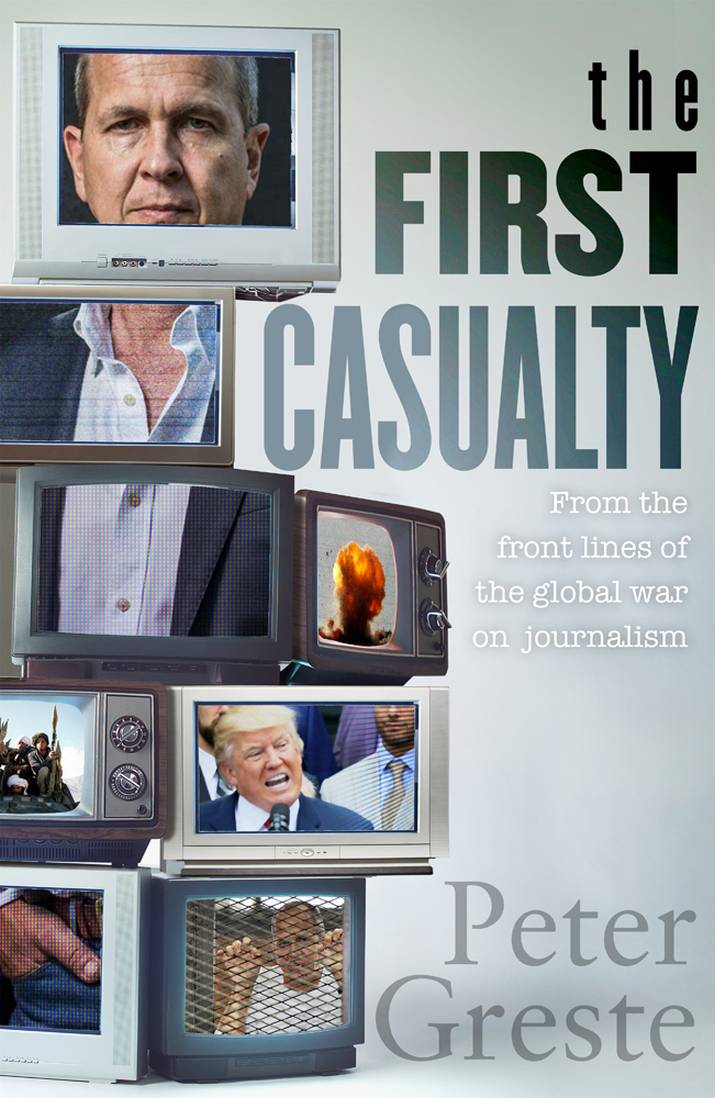 Before arriving in Cairo in December 2013, Peter Greste had spent more two decades reporting from some of the world's volatile hotspots including Afghanistan (before and after 9/11), Kenya, Serbia, Somalia and South America. In Egypt on short-term assignment Greste and his colleagues from Al Jazeera's English service expected no more than the usual degree of risk associated with covering a local political crisis.
Until that is, they were suddenly arrested.
Charged with offences relating to 'terrorism', allegations they consistently denied, Greste and his colleagues were imprisoned. Their subsequent trial, then retrial, and final sentencing generated global headlines. Footage of the trio caged in the courtroom dominated newspapers, TV bulletins and social media, sparking an almost unprecedented show of solidarity from the world's media and a powerful international freedom of the press campaign #FreeAJStaff. Both US President Barak Obama and Australian Prime Minister Tony Abbott called on Egypt to release the journalists.
Finally, on his 400th day of incarceration Peter Greste was freed.
Eight months later his colleagues were also released.
'Journalists are never supposed to become the story. Apart from the print reporter's byline or the broadcaster's signoff, we are supposed to remain in the background as witnesses to or agents for the news; never as its subject.'
Part memoir, part history The First Casualty is a thought-provoking new book by one of Australia's finest foreign correspondents widely renowned for his courage, integrity and fervent campaigning for press freedom everywhere.

Based on letters he smuggled out of prison, his own recollections and notes, Greste reflects in moving detail on the stark conditions he endured in prison – from solitary confinement to shared cells in cramped and dirty conditions with a mix of cellmates ranging from street thugs to his co-accused, and even former government ministers – and outlines the techniques that kept him mentally, physically and emotionally together while dealing with the fear, anxiety and frustration of being behind bars.

Alongside the story of his journey through the Egyptian judicial system Greste includes gripping accounts of key moments in the War on Terror from 9/11 to Charlie Hedbo; and firmly sets his experience within its broader historical context: as an example of the rise in extreme assaults on media freedom that has led to the horrific murders of, among others, his friends and colleagues; Kate Peyton, Maria Grazia Cutulli, Daniel Pearl, James Foley and Steve Sotloff.

And in a war where there are no front lines and no clear battlegrounds, where rhetoric is accepted as news and truth has become a matter of opinion, it has become almost impossible for journalists to produce fair, balanced reporting without being judged as unpatriotic – or even treasonous, by their own country. The observations, insights and experiences Greste shares in The First Casualty make a compelling case for the crucial importance of maintaining freedom of speech and freedom of the press as a fundamental bedrock of a functioning democracy.

Peter Greste studied journalism at the Queensland University of Technology. His work as a foreign correspondent for Reuters, the BBC and Al Jazeera has taken him around the world, and he has lived in London, Belgrade, Africa, South America and Afghanistan. He was awarded a Peabody Award in 2011 for his documentary on Somalia, and the Australian Human Rights Medal in 2015 for his work as an advocate of a free press.
Peter Greste, Tora Prison …
I am nervous as I write this. I am in my cold prison cell after my first official exercise session – four glorious hours in the grass yard behind our block – and I don't want that right to be snatched away. I've been locked in my cell 24 hours a day for the past 10 days, allowed out only for visits to the prosecutor for questioning, so the chance for a walk in the weak winter sunshine is precious.

So too are the books on history, Arabic and fiction that my neighbours have passed to me, and the pad and pen I now write with. I want to cling to these tiny joys and avoid anything that might move the prison authorities to punitively withdraw them. I want to protect them almost as much as I want my freedom back.

That is why I have sought, until now, to fight my imprisonment quietly from within, to make the authorities understand that this is all a terrible mistake, that I've been caught in the middle of a political struggle that is not my own. But after 2 weeks in prison it is now clear that this is a dangerous decision. It validates an attack not just on me and my two colleagues but on freedom of speech across Egypt.

All of a sudden, my books seem rather petty . . .

Fahmy and Baher have been accused of being MB members, so they are being held in the far more draconian 'Scorpion prison' built for convicted terrorists. Fahmy has been denied the hospital treatment he badly needs for a shoulder injury he sustained shortly before our arrest. Both men spend 24 hours a day in their mosquito-infested cells, sleeping on the floor with no books or writing materials to break the soul-destroying tedium. Remember we have not been formally charged, much less convicted, of any crime. But this is not just about three Al Jazeera journalists. Our arrest and continued detention send a clear and unequivocal message to all journalists covering Egypt, both foreign and local.

The state will not tolerate hearing from the MB or any other critical voices. The prisons are overflowing with anyone who opposes or challenges the government. Secular activists are sentenced to 3 years with hard labour for violating protest laws after declining an invitation to openly support the government; campaigners putting up 'No' banners ahead of the constitutional referendum are summarily detained. Anyone, in short, who refuses to applaud the institution.

So our arrest is not a mistake, and as a journalist this IS my battle. I can no longer pretend it'll go away by keeping quiet and crossing my fingers. I have no particular fight with the Egyptian government, just as I have no interest in supporting the MB or any other group here. But as a journalist I am committed to defending a fundamental freedom of the press that no one in my profession can credibly work without; one that is deemed vital to the proper functioning of any open democracy, including Egypt's with its new constitution.

Of course we will continue to fight this from inside prison and through the judicial system here. But our freedom, and more importantly the freedom of the press here, will not come without loud sustained pressure from human rights and civil society groups, individuals and governments who understand that Egypt's stability depends as much as on its ability to hold open honest conversations among its people and the world as it does on its ability to crush violence.

We know it is already happening, and all of us are both moved and strengthened by the extraordinary support we have already had, but it needs to continue.
THE FIRST CASUALTY
From the front lines of the global war on journalism
PETER GRESTE
Viking | RRP $35.00 | Trade Paperback | Publication date: Monday 2 October 2017
• 5.30pm, Tuesday, October 17: Peter will be in conversation with Tasmanian Times editor and journalist Lindsay Tuffin for a discussion of The First Casualty at Fullers Bookshop, 131 Collins St, Hobart. Tickets are free but booking is ESSENTIAL.
*Anyez Lindop is Senior Publicity Manager, Penguin Random House Literary (Hamish Hamilton, Knopf, Penguin, Viking, Vintage)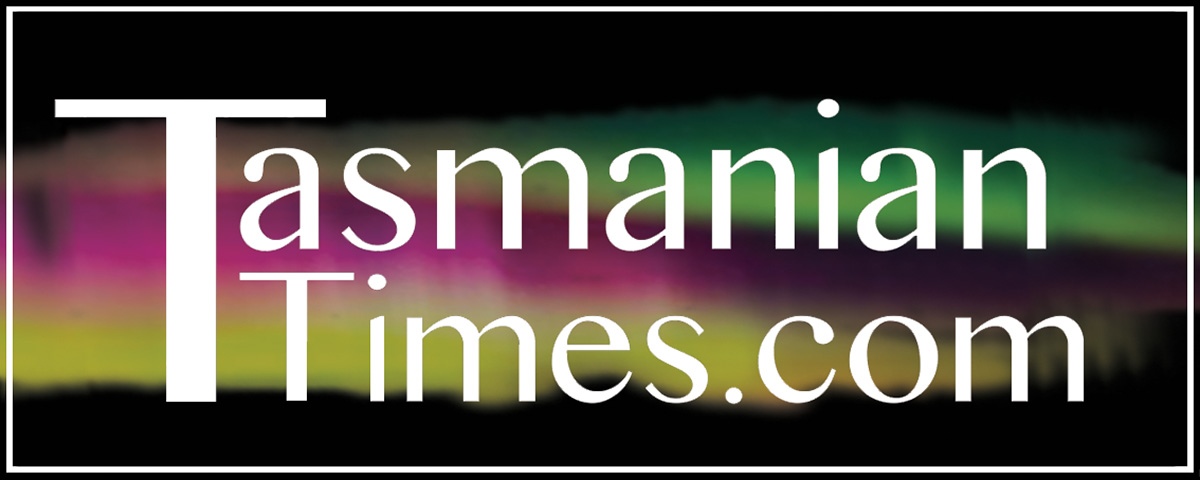 Author Credits: [show_post_categories parent="no" parentcategory="writers" show = "category" hyperlink="yes"]