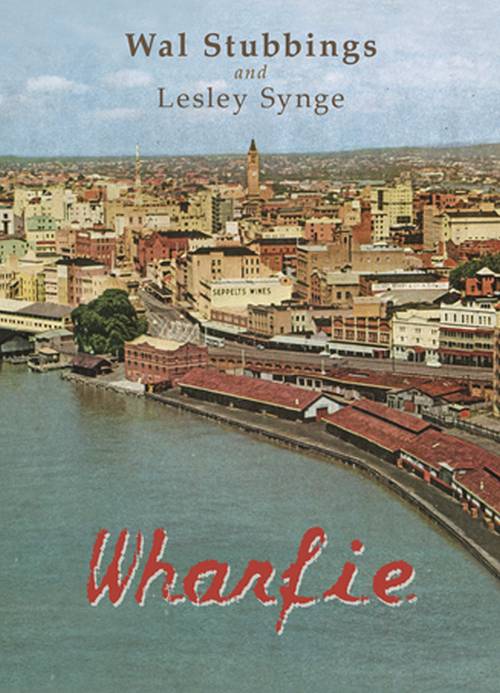 A Review by Ted Riethmuller. The Queensland Journal of Labour History No 25 September 2017 p59-62.
I first came across Wal Stubbings in the early sixties at meetings of the Queensland Council for the Advancement of Aborigines and Torres Straight Islanders (QCAATSI). I believe I was encouraged to become involved by one of the founding members of the BLHA, Manfred Cross, who was the Member for Brisbane at the time. QCAATSI played an important part in the history of indigenous advancement and readers will learn something of that history in this book. A more extensive coverage may be obtained by reading Kathie Cochrane's Oodgeroo.
These meetings were the battleground between the left and the Groupers and it was an eye-opener for that callow youth I was then, experiencing the allure of radical politics for the first time. Wally, a representative of the Trades and Labour Council, was a very influential participant in these tumultuous meetings. He was the Wharfie which the title of this book refers to.
I can picture him now, standing up straight and tall, speaking calmly, avoiding rhetoric and appealing to people's good sense. I found him very impressive. With his lantern jaw, his seriousness and evident honesty and steadfastness, I was reminded of the illustrations of idealised class-conscious workers in Soviet magazines and other Marxist publications.
But what sort of man was he really? What was his background that led him to become a militant trade unionist and a communist? What about his inner life? His family? He was obviously steeled in the struggle, but what of finer feelings? What was the culture that nurtured him? He as a communist and his comrades had a beneficent impact on Australian life, far in excess of their numbers. What qualities did they share? All these questions. Some of them are answered in this memoir which deals, not only with his political and trade-union activity, but with the whole man.
On reading this memoir we are struck by his modesty and yet I, for one, on reading his story see his life as cast in a heroic mould. We are fortunate that Wally, who had a sense of his life existing in an historical epoch, committed himself to recording his life. And writing about his life, inevitably he wrote about the period he lived in. Thus, this book is a welcome political, industrial and social history of Australian society seen from the perspective of an intelligent, thoughtful working class militant.
Towards the end of his life he ended up with a whole mass of material that badly needed editing. Lesley Synge, an established poet and writer came to the rescue. She was sympathetic to what he was attempting to do and shared his values. Together they produced this very fine memoir.
The year of his birth was 1913, ancient history for most of us, and he lived for over a hundred years, his life spanning the tumultuous period of the twentieth century. The events of that century – the Great War, the Russian revolution, the Great Depression, the rise of fascism and the Second World War – had an impact on his life, directly or indirectly. He was born to a working class family on the West Coast of Tasmania, a rigorous environment, even today noted for its harshness. This area, the only significant settlement being Strahan, was very much isolated from the rest of Australia. Notwithstanding the remoteness outside events impacted on their lives. As a little boy he saw his dad get into fisticuffs with a neighbour. They were arguing about conscription. The Stubbings family supported the No vote.
He remembered his father as an idealistic man who hated wage-slavery and when he could, chose contract work as a timber-getter. He said his father had a hard exterior but with a soft heart and this memoir shows Wal was a sensitive man with a soft heart like his father.
The family moved to Hobart when he was twenty-six. A lot had happened to him. Although he excelled at school he had to leave at the age of 14 because his parents couldn't afford to send him to high school. He was disappointed, but looked forward to joining his father working in the timber industry, wood cutting, sleeper cutting and general timber getting. Men's work. It was hard yakka in the terrible wet conditions of the West Coast but he revelled in it. No chainsaws; instead, axes and crosscut saws. Horses instead of caterpillar tractors. What Australian workers achieved by the sweat of their brow in those days was truly Herculean.
Men took pride in working hard. It was a measure of their manhood. The IWW was correct when they claimed the harder the wage slave worked the greater the exploitation. Fast workers die young, was their slogan, but invariably it fell on unreceptive ears because it ran counter to the creative imperative that work incorporates. The only way to resolve the contradiction is to do away with capitalism.
Young people at that time had no sex education. His parents knew they should tell him about the birds and the bees but they were too shy and didn't get around to it. However, the twenty year old young Walter discovered all about it himself and as a consequence he and Ada, the neighbour's girl whom he'd been keeping company with, became pregnant. A Methodist minister, with whom he'd become friendly, quietly married them.
When he was away in the bush, working, he had news of his father's suicide. This was a great blow to the family. This was not the only family tragedy that blighted his life.
It was 1939 when the family moved to Hobart. Wal and Ada were able to buy a large house using as a deposit the money they got when a restaurant they'd built up in town was sold. This house was large enough to house other family members. The minister who'd they befriended in Strahan had also moved to Hobart and Wal attended the leftish discussion circle he held and borrowed his books. This was what caused him to embrace socialism. He got a job on the wharf; no problems with employment with war on the horizon. It was there he met communists whom he found to be hard working and principled and developed sympathy for their ideas. As like many of the wharfies, Big Jim Healy, the communist leader of the Federation, became his hero. He tried to enlist but failed the medical. He attended a crash trade course at the Technical College and became a metal worker and worked in war production. He answered the call for skilled workers to go to Brisbane for war work. It was in Brisbane where he became friendly with well known communist Bob Myles who got him to join the Party. Wal later returned to the wharf and became active in the union. When containerisation was introduced in the late sixties, Wally was one wharfie who saw it was inevitable and worked to protect his workmates from its consequences.
He also engaged in dramatic political and industrial struggles, such as the Rail Strike in 1948. As a participant in the St Patrick's Day march by unionists supporting the striking railway workers, he, like Fred Patterson and others, was bashed by police. That wasn't the last time he was attacked by the police and stories of his first hand experiences in Queensland political struggles will bring back memories to many of our members. The struggle against the war in Vietnam, against the Springboks, in support of East Timor, were some of the battles he was engaged in – and not only as a foot soldier.
I have only mentioned some of the themes his memoir covers, whereas the book deals with the whole man: his family life, his sporting prowess, his travels, his response to the upheavals in the world communist movement, his friendships. All in all his story is one that deserves to sit alongside Bert Facey's A Fortunate Life on the book shelf.
*Ted Riethmuller is a retired electrician who is very keen that the experiences of ordinary workers be documented … He encourages workers to document their lives and tell their stories. No-one else can.
• Gunners Arms: Book launch invite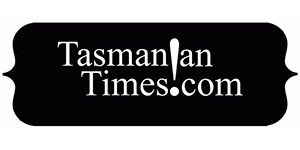 Author Credits: [show_post_categories parent="no" parentcategory="writers" show = "category" hyperlink="yes"]