*Pic: Yacht at the centre … Four Winds
AN INCONVENIENT WOMAN
Tasmanian Theatre Company
DIRECTOR: Aidan Fennessey
WRITER: Brian Peddie
CAST: Anne Cordiner, Jeff Michel, Joe Clements, Colin Dean, Craig Irons
Pop Up Theatre No. 9, Evans St Hobart until Saturday November 4th
Having vaguely followed the Susan Neill-Fraser saga over the last few years, I was very keen to see how the story would be handled theatrically–and the first and loudest point I'll make is that An Inconvenient Woman is well worth seeing. (Be wary if you're sensitive to strobe lighting, though – a warning that admittedly is curiously absent from audience briefing signs about the show's content.)
In his note in the program, writer Brian Peddie admits to having a fear of the law; one of several interesting inferences that his script seems to provide is that, on a bad day, any one of us might be capable of ending up in the situation in which Susan currently finds herself. (Where did you park your car this time last week?) I was anxious before viewing the play that it would somehow be a kind of apologia for her and it's not – but on the other hand, I'm not sure that it does Neill-Fraser many favours, either. Perhaps it wasn't intended to, but we'll get back to that.
The most striking thing about An Inconvenient Woman is its staging. A 60-metre long performance space, with much of the action taking place well away from the audience, threatens to be alienating–and the English teacher in me can't help but think METAPHOR! Two rows of vertically-rigged fluorescent tubes provide several dramatic lighting effects, in transitions between scenes and so on. Slowly, as the drama progresses, Anne Cordiner in the role of Susan Neill-Fraser makes her away towards the audience until the point at which she is sentenced (spoiler alert!), when she is standing within a couple of metres. The movement of the actors is exquisitely choreographed, at times resembling something of a slow dance.
Anne Cordiner as Neill-Fraser effects a powerful fragility, and her performance is excellent.
(The other actors all play multiple roles, from police to lawyers to witnesses to family members. All are uniformly strong despite some sound glitches on the night I attended, distraction from a live music performance at a neighbouring venue notwithstanding.) That fragility, arguably, is what brings Fraser undone; the core underlying inference of the script is that Neill-Fraser was a terrible witness, unable to be confident in many of her recollections about key events on the day Bob Chappell disappeared – such as where she parked her car in Sandy Bay, or whether she went to Bunnings on the afternoon in question. In the absence of such confidence, the prosecution and others have inferred that there must be some degree of guilt – enough, at least, to warrant a conviction, with which several judges have agreed at trial and appeal level.
And this is where the script gets interesting. While there appears to be no attempt at passing judgement (pardon the pun, I get the impression that we are at least invited to feel sorry for her – she is a victim of her own confusion as much as anything. There is at least one reference to her being interviewed by police on her own, which in its own right is inferred as some sort of abuse of justice. I'm not interested in arguing the merits or otherwise of the case for or against Neill-Fraser, but I am interested in how Peddie's script positions her – and my first impression on walking out of the show was that she's guilty of nothing more than being a ditherer. On reflection I don't think it's quite that simple either.
Great slabs of the script are verbatim – relying heavily on court transcripts, letters and so on – so we as an audience can hear the evidence and we hear Neill-Fraser trying to defend herself. Really, it's not a pretty sight and in some ways the title of the play is rather an understatement. With so much at stake, I can't fathom why you wouldn't make more of an effort to be definitive about important details relating to your movements on the afternoon/evening in question. Yet Neill-Fraser seems to make judgements about what to disclose – 'I didn't think it was important' – that only serve to condemn her.
As a slice of intrigue drawn from the annals of Tasmania's (currently) most notorious legal case, An Inconvenient Woman is well structured, beautifully staged and strongly performed. As a showcase for Tasmania's incredibly strong theatre scene, it is very highly commended.
As the portrait of a woman caught in an intractable legal system I think it's less successful dramatically, perhaps only because the ending of this story has yet to be written (and because so much of it is already in the public domain).
In trying not to take sides, though, I think it has taken one. Perhaps this was unavoidable, despite everyone's best intentions, but if Neill-Fraser is ever exonerated then this play will have laid the groundwork that explains why, or at least some of it.
As a result, An Inconvenient Woman succeeds as the sort of art that poses more dangerous questions than it provides safe answers.
*Cameron Hindrum writes, teaches and lives in Launceston. His first play I Am A Lake is set to tour Tasmania early in 2018, and his second is currently in development with the Cowshed, Blue Cow Theatre's scriptwriting mentorship program.
• ABC: Sue Neill-Fraser appeal: Key defence witness tells court he is willing to lie for her
• ABC: Susan Neill-Fraser: The killing of Bob Chappell and the 'Justice For Sue' campaign to free convicted murderer
• ABC: Sue Neill-Fraser: DNA could have been transferred onto boat, expert concedes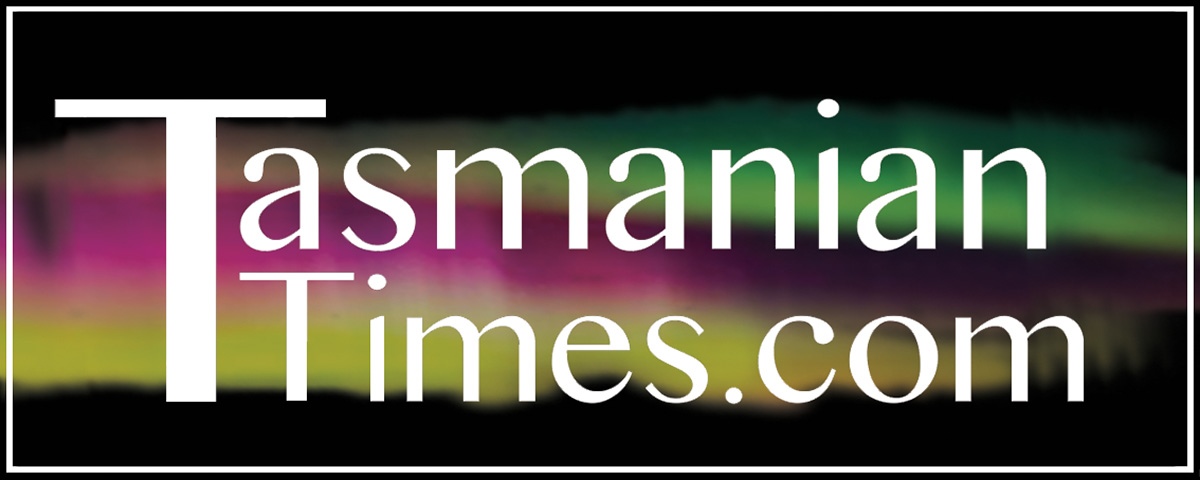 Author Credits: [show_post_categories parent="no" parentcategory="writers" show = "category" hyperlink="yes"]