*Pic: Artist Barbie Kjar's ( Barbiekjar.com ) wonderful cover of the book …

Bob Brown interviews James Dryburgh at the launch at Fullers Bookshop last week …
First published September 5
Take my word for it … this wonderful book will win a swag of awards …
It is so beautifully crafted, chocker-full of photos from more than a century ago of the life of hard-scrabble miners at Balfour in the very remote far North-West of Tassie.
It is so compelling to realise that Sylvia died at 14 in the remotest of remote places.
It is so evocative … James spans a century in taking you there in his beautiful letters to Sylvia …
The only negative I could find is there is no immediate explanation for the letters to 'Dame', later revealed as 'Dame Durden', who published Sylvia's letters in Launceston's Weekly Courier. Mind you, I'm as thick as a brick …
Here's Dame's announcement of Sylvia's death:
[Readers of the 'Page' will join me in tendering deep sympathy to the sorrowing parents of dear little Sylvia M'Arthur. Sylvia was one of the most beloved of our correspondents, and all will be sadly shocked to hear of her death. Not only was the dear child a writer of interesting letters, but she frequently sent me photographs of the Balfour settlement, and these have from time to time been published in the Courier, Farewell dear little Sylvia: the Father has taken you unto His loving care, but we will miss you. Following are some touching verses written by the father of out dear departed friend.] Dame Durden.
Here's the end bit of her dad's poem …
… And the fiercest storm in winter,
As it rages on the shore,
Will not disturb you, dearest Sylvia,
Where you sleep for everymore.
Here's some testimonials to this wondrous book …
"In his compelling dialogue Dryburgh gives us a powerful sense of the forces that still do battle to shape our existence in this country, and on this earth.

The glimpses Sylvia gives us of her too-short life were framed by far vaster forces – of migration, colonisation and settlement, of mining interests and endeavours to exploit the wilderness, of nature itself that she encountered in its near-unsullied state along the Frankland River. Her life was shadowed, too, by the things she does not mention – violence against the land's original inhabitants, by the wars that were building far away.

In Dryburgh's sensitive engagement, this small female voice, so solitary that it sought connection through missives to a newspaper editor hundreds of miles away, reminds us that the settlers' place on this continent was never a given, and that sustainable existence on it requires acknowledgement of its fragility, and our own."

Caroline Brothers, author of The Memory Stones and Hinterland.

"A spirited girl, a short, bright life, wonderfully unearthed from the mud and gleam of Tasmania's history. As we still fight to liberate girls' potentialities, James sends his fatherly admiration back in time. Unique, precious and deeply affecting."

Steve Biddulph, author of 10 Things Girls Need Most.

"A fourteen-year old girl writes to her local newspaper from Tasmania's wilds. Her letters from what we now think of as the Tarkine have gone ignored and been forgotten for a century. James Dryburgh recognizes that these letters are not just worth reading; they require answering, creating a strangely powerful dialogue across time and space."

Tim Bonyhady, author of The Colonial Earth and Good Living Street.

"To span the baffle of time. To touch a lost life at once ordinary and extraordinary, across time's opacity. That is the challenge James Dryburgh sets himself in this sensitive, loving book. Come with James into the sad, doomed bush town of Balfour. Here you will meet Sylvia and your life will shift."

Pete Hay.

Sylvia and Mt Balfour will always be with me now. This book takes us further along the track of what is most essential if we are to truly belong – adding story after story, layer upon layer, until we return home …

Before I read The Balfour Correspondent I had never heard of Mt Balfour, let alone the spirited Weekly Courier correspondent who lived there. Thanks to James Dryburgh, both the lost Tarkine town and its talented writer – an extraordinary teenage girl called Sylvia – now enrich the humus that feeds my heart.

James Boyce, author of Van Diemen's Land.
I'll leave you with a taste of James Dryburgh's first letter to Sylvia …
Dear Sylvia,

You have been on my mind ever since I discovered your letters to The Weekly Courier. It took many hours in the Hobart library, but I found and read them all. I saw the photographs your father took. I saw your face, a little faded, looking at the camera lens, and perhaps your father's face behind it. I read your mother's letter and your father's poem. I laughed. I cried. I felt I knew you. But it wasn't enough.

How could you share so much of your life with me, and I offer nothing in return?

In the end, all I could think to do was respond to your letters, despite a century having passed between us. I know you weren't writing to me specifically, but I also know you weren't just writing to Dame Durden. You were writing, I think, to anyone who might read your letters. I'll be honest though, I am daunted. I am uncertain how to write to you.

Did you ever imagine someone would read your letters over 100 years after you wrote them, then travel for two days to see your grave and tread your footsteps? Of course not, I first thought. But as I came to know you I became less sure. You seemed to know something of the magic of words and their thirst for immortality.

The last thing I want to do is overwhelm you or disturb your rest, but we are of different worlds so I think you will need some context. As a lover of words, I'll take the liberty of assuming you must also be a lover of truth.

Two years after your last letter, the entire world was at war with itself for four years and then again 30 years later. Cities were flattened. Millions died. Maps were redrawn.

More people now live in Melbourne than lived in Australia when you wrote of the rain lashing down, threatening to flood Balfour out.

When you described the fern gullies and forest glades leading you down to the banks of the Frankland River, there were eight acres of forest for every person on the planet. Today, there is one. And, would you believe, the fumes of human progress have begun to change the weather and raise the seas?

Just four years after your letters ceased, our love of nature, audible in your words, spawned the birth of Tasmania's first National Parks. They house some natural marvels, but the glory of such places has become increasingly confined to these sanctuaries – like refugee camps for nature, in a world that is home to thousands fewer species than yours was.

There are less than half as many languages spoken today – less than half as many words to describe the world around us. I wonder if we might now only hope to understand our world half as well.

Sylvia, I have gone on, but so much has changed since 1912, even in Balfour – perhaps especially in Balfour. Your letters however, are not so foreign to me.

And so, I decided to visit you. It's still quite a trip, but I won't complain, having read of your first journey to Balfour.

Sincerely, James Dryburgh.
Hobart.
A link to the Bob Brown Foundation (for mainlanders who would like a copy): http://www.bobbrown.org.au/product_catalog#!/The-Balfour-Correspondent/p/89946054/category=0
*Lindsay Tuffin has been a journo since 1969, mainly in Tassie apart from a few years elsewhere in Oz, and in Pomland where he had a brief stint as a youth worker and where for five years he edited 'Buzz' – a magazine dealing with church and social issues and which was beaten in audit circulation in the Specialist Interest category by Aero Modeller magazine …!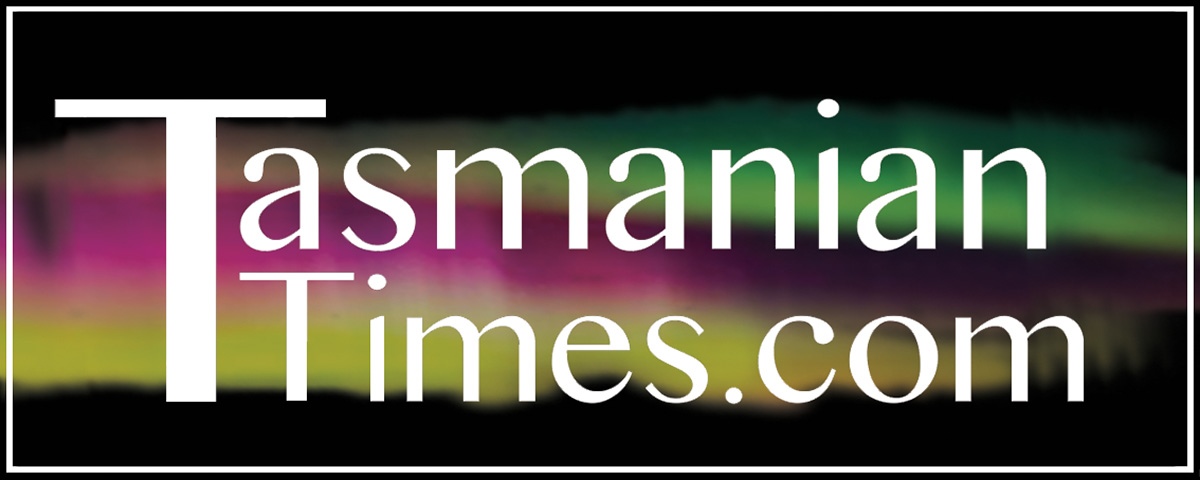 Author Credits: [show_post_categories parent="no" parentcategory="writers" show = "category" hyperlink="yes"]