*Pic: Julian Punch receives flowers while signing books at the launch. Soho, site of the launch, was packed …

The book …

Julian Punch receives a medal from the people of Timor Leste
First published September 13
Tonight (Thursday, September 7) represents the end of what has been a cathartic experience for Julian. Anyone who takes on a task like this where the writer reflects on their life – revisiting the good, the bad and the ugly encountered along the mortal path, has a kind of purgative experience. I can presume it leaves some shattered, others calmer and wiser about themselves. Only Julian can tell you how it left him but I suspect somewhere between elated and exhausted!
In his learned (what else would you expect) and perspicacious reading of Julian, expressed in his foreword to the book, Justice Pierre Slicer writes … and these are excerpts …
"We have not always agreed, but mutual respect has never lessened. … Julian's life is not defined by his being gay. Instead his sexuality forms but part of his being a questioning human.

I am able, without hubris, to admire my subject's intellect, which although honed by a seminary, is curious and rigorous, yet remains protective of his inner self. Sometimes to get inside his mind one needs to knock loudly. His writing is factual but guarded and the display of pain caused by others is carefully gentled."
And later:
"To say that Julian is focused and determined is immediately apparent to some, and he can be interpreted as adamant and obstinate. To those close to him, those impressions are more the product of protection of the unit itself; his writing shows part of that journey and the process of learning."
Thank you Pierre. your words have greatly nourished this launch today.
When Brian and Julian collected the consignment of this book on Monday, it must have been a moment of great relief … that it was kind of all over, but at the same time just the beginning for those readers who may never have heard of Julian Punch or known of his complexity.
The trailer was so laden they had to call into the servo to get the tyres pumped up.This is a weighty tome in content … and a heavy load off Julian's mind.
Its making hasn't always been easy for him and sometimes for others who have been involved in its gestation. But all calm prevailed at the finishing line. Julian will later thank those who crossed that line with him.
I have known Julian for goodness how long. I interviewed him many times during my years as a journalist in radio and television, have dined and drunk with him and Brian on umpteen occasions.
Regardless of his separation with the church, I have always found him doing good works….the kind of good works you would expect from priests or any man or woman of the cloth…..sadly too often these days the priesthood has sullied its status through child abuse, the search for power and political influence. Pastoral care is administered by too few carrying out one of the fundamental human kindnesses professed in ethos of the Christian faith.
Julian's separation from the church has not stopped his understanding and compassion for the human condition. He has continued as he left off working for the betterment of others and the rights of the downtrodden, wayward or oppressed. Yes, he can be bolshy…but he has a thick skin and a soft inside. He most certainly has the courage of his conviction. With Brian he has achieved much in life. Their dedication to each other, bound by common goals, has forged a loving partnership.
ABCTV radio and television news is about right now running a story about Julian and his book focussing on his call to remove the plaque situated outside St Mary's Cathedral which depicts a relief of former Archbishop Young, Michael Hodgman and Monsignor Phillip Green. They are surrounded by children. Phillip Green was an abuser, taken to court and charged. ( Done: ABC: Catholic Church to remove plaque featuring sex offender priest from Tasmanian Cathedral )
Tomorrow morning at 10AM Julian is appearing again, this time on national ABCTV with a former colleague of mine, Jane Hutcheon who presents the excellent programme 'One plus One'. Do try and see it.
So … it's done.
Gay with God has been outed … not everyone is going to be happy with it but Julian did not set out to please, he set out to tell an honest, heartfelt story about himself. The consequences lay with him as he has put his head above the parapet!
Well done Julian and congratulations …
*Judy Tierney is a legend of Australian journalism.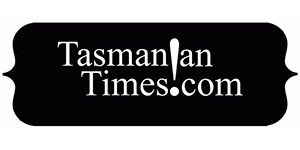 Author Credits: [show_post_categories parent="no" parentcategory="writers" show = "category" hyperlink="yes"]