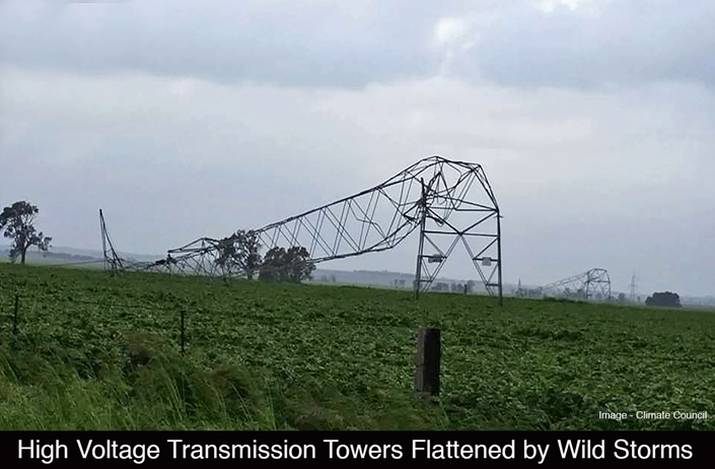 *Pic: An electricity pylon smashed during South Australia's blackout … which was blamed by the Federal Libs on renewable energy. Montage: Ted Mead
First published September 16
For people who may be perplexed by the current energy debate (and who isn't?) here is a nice educational article that goes back to basics and explains what is in store for us as we try to transform society to run on dilute energy forms …
The sobering reality is that we can't run our present society like that, as much as we may dream of doing so. The monstrous edifice of modern industrial consumer society was founded upon, and is underpinned by, that extremely dense form of energy – fossil fuels – that were gifted to us by millions of years of geological history …
… But which has had its day.
We have to get past the masculine obsession that all we need to do is switch over the engine.
At some point we need to get past the popular romantic view that non-sustainable society can be powered via renewable energy. At some point we will have to openly face up to the other three quarters of the energy equation.
The most important part: The unpopular, relegated part of the equation. The bit that's to do with reframing how we do things.
And then placing that challenge at the top of our to-do list.
• Read the full article in Low-Tech magazine HERE
*Chris Harries is an environmental educator specialising in energy supply & demand issues. He is a member of the Climate Tasmania advisory body and has played a major role in the uptake of domestic rooftop solar in Tasmanian communities. He has been writing on environmental and social advocacy issues since the mid 1970s.
• The Conversation: How better data would improve the electricity market The Australian Electricity Regulator is investigating whether wholesale electricity generators in New South Wales are bidding "in good faith" in the electricity market. Good faith means price changes are the result of real problems, such as weather or machinery failure, rather than market manipulation. The reason the regulator doesn't already know the answer to this question is that the market is opaque – the data are not easily workable for analysis. In our ongoing research into the electricity market we have run into the same problem. We've only been able to make headway by applying big data tools. Although not bidding in good faith isn't illegal in the Australian electricity market, it is reminiscent of fradulent bidding in United States Treasury bond markets in the 1990s. We can learn from how this scandal was dealt with – brokerage firms were required to provide data that could be clearly monitored. This increased transparency and led to lower costs …
• Examiner: Media leak to be investigated by Tasmanian Parliament's Privileges Committee
• Mercury: MLC Ivan Dean delays motion to refer leaks to Parliamentary Privileges Committee
• Malcolm Farr, news.com.au: THE nation's top competition guardian today cleared clean energy schemes of the major blame for soaring electricity costs. … More than 60 per cent of price jumps which are angering households and businesses came from rises in network prices and retail margins rather than subsidies for environmental schemes such as solar energy. But Australian Competition and Consumer Commission chairman Rod Simms had no reprieve for governments which he said had to intervene more in the power industry market. And he told gas producers they had a "social responsibility" to better serve the domestic market, warning they might otherwise look like banks which unfairly evicted farmers. Mr Simms told the National Press Club in Canberra that of electricity price increases, over 40 per cent was due to rises in network charges, 24 per cent in higher retail margins, and 19 per cent in bigger generation costs …
EARLIER on Tasmanian Times …
• A pumped hydro bonanza for Tasmania … ? Most of it won't happen. Here's why … It's a state election year, and what better than to announce a brave new, multi billion pumped-hydro phantasmagorical bonanza for the state. Fifteen dams, two new Basslinks, Tasmania the national hero. The sort of grand vision that can get governments elected …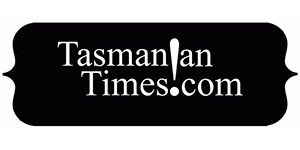 Author Credits: [show_post_categories parent="no" parentcategory="writers" show = "category" hyperlink="yes"]