*Pic: Graph – The Climate Institute 2017
Burning coal is archaic, unhealthy, and uneconomical, yet the Turnbull government is fixated on continuing down the same old fossil-fuelled generation path. The Liberals solution to reigning in atmospheric emissions is to construct new electric generation plants using clean coal. But there is no logical justification to do so beyond supporting their donating coal magnate cronies.
Burning coal pollutes the environment and damages our health as it emits toxic and carcinogenic substances into our air, water and land, severely impacting on the health of any communities in contact with emissions.
The Australian Academy of Technological Sciences and Engineering (2009) estimated coal's health impacts cost taxpayers $2.6 billion every year.
The Liberal new terminology for clean coal is called 'Ultra Supercritical' The Federal Government wants to build coal power plants with carbon capture and storage (CCS) even though they emit significant greenhouse gases. (see emissions chart above)
The Liberals Clean coal (dirty energy target) will not help Australia meet its obligations to reduce its emissions objectives by 2030
Australia's Chief Scientist, Dr Alan Finkel (together with a panel of reviewers) has now released the findings of a review into the future of the National Electricity Market (Finkel Review) (Finkel 2017).
The Finkel Review finds the electricity system must achieve key outcomes:
• Lower emissions
• Increased security
• Future reliability
The Finkel Review acknowledges that by 2035, most of the current coal generating plants will have reached 50 years of age".
Presently the Turnbull government is demonstrating its utmost contempt attempting to save the doomed Liddell coal-fired power station. According to Dr Finkel, the Liddell plant may require about a $500-600 million upgrade, and then may not be very productive. Dr Finkel uses the comparison of the Muja plant in Western Australia where $300 million was spent on a refurbishment that ultimately failed.
https://www.theguardian.com/environment/2017/aug/24/coal-in-decline-an-energy-industry-on-life-support
Australia in recent years has spent about $600 million in clean coal research, yet hasn't produced much convincing technology to show for the investment.
Tony Abbott and other backbenchers have argued that the government should use taxpayers' money to back new coal. But Malcolm Turnbull has said decisions on whether to build coal plants were best left to the market, and the energy minister Josh Frydenberg has also stressed that the government was not planning to build a coal plant itself.
This is an absurd position from the government to suggest that private investment should consider coal over the cheaper, efficient and shorter construction duration of renewable energy alternatives.
The Liberals' concept of clean coal is doomed to failure, but that won't stop the Conservatives floundering in their support of it.
The only statement that is certain is – There is no such thing as 'Clean Coal'
*Ted Mead is bewildered why any government would want to consider building more coal-fired power stations given the global crisis's facing us in this 21st century. Ted comprehends the conservatives' lame ideology relating to protecting the environment, though given renewable energy has now become cheaper to reproduce, Ted acknowledges that even the most shrewd fiscal operator should know what the most logical and practical options are.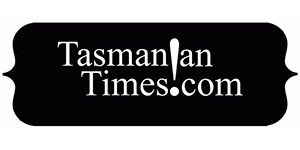 Author Credits: [show_post_categories parent="no" parentcategory="writers" show = "category" hyperlink="yes"]