Every night, after dinner, and the dishes are in the dishwasher, I turn to Twitter; hoping, I guess, to find something interesting or inspiring. But those nuggets are elusive and often all my browsing draws a blank. So much sifting and so much chaff.
And now that America's 45th president has single-handedly gate-crashed the party, I am seriously thinking about bailing. Of course, it's not just Trump's brazen baloney. Twitter always exacts a price on its participants.
We've stopped turning on the TV. Books I've bought or borrowed remain partially read on the bookshelf, like spurned invitations. There are notable exceptions; Bukowski's Post Office, and Elizabeth Strout's remarkable My Name is Lucy Barton. But as an avid long-term reader, the brevity of this read list is embarrassing.
By this time of the night, my wife has long since called it quits, and she's upstairs, snuggled under the doona, watching Netflix on her laptop. She's well into the third season of Bloodline and she says I should watch it. But I prefer to sit down here by the fire and to enjoy the immediacy and the arbitrariness of Twitter, despite the trolling and banality of many tweets.
Our teenage soccer crazy daughter, always immersed in her Instagram world, has laid down her headphones and her smudged iPad, and she has also headed off to bed; where she may well be dreaming about emulating the heroics of Messi or Ronaldo. In her wake, the debris of her day is scattered all over the coffee table and the kitchen bench.
Interrupting the steady hum of the dishwasher tonight is the tell-tale racket of brushtail possums on our roof. But our dozing dog involuntarily shudders on her bed in front of the fire, her days of keeping such unwelcome guests at bay, a thing of the past. If I had a gun, I like to imagine I'd go out and deal with them. But I don't even have a gun licence and the daily toll of squashed marsupials on Tasmania's roads gives me no pleasure.
As another day ebbs away, I can't help wondering about my "progress" in life. Is this it? Is it downhill from here? Well and truly into my second stanza, seems I won't be plying my trade as an intrepid photojournalist, and filing stories for some radio or TV network. Nor will I be soaring to any lofty heights in my career as a nurse. And, at this stage, the notion of my penning the great Australian novel remains fanciful.
Anyway, of those of us who've emigrated in our family, beyond adopting our new country as our home, and forging some stable careers, no great transformations have ensued. I often wonder what our patriarch, the old man, would've made of social media. In his twilight years, with all the fight gone out of him, he used to spend his evenings sitting silently in the parlour of our farmhouse. Whatever was going on in the fields, well beyond his reach. His life's work was done and dusted. And around him, all those framed family photographs: christenings, first communions and confirmations, weddings and age-old snaps of grandchildren he no longer knew. He'd sink into a brown leather armchair, dwarfed by its extra high arm rests. But he'd gotten it for a bargain at an auction and he couldn't fess up to his folly. He'd work his way through the newspaper poring over everything, including the death notices, until he'd acquiesce to my mother's urging that he should go to bed.
My mother wasn't one for current affairs. She was more interested in the everyday minutiae and she was more concerned about getting the washing in off the clothes line before the next downpour. She would remain poised in the kitchen, half-watching the TV or flicking through the pages of a magazine. Even though her day's work was done, it could never be complete. She'd always find something that needed her attention. Items to jot down on her shopping list. More turf or wood on the fire, or another deft sweep of the lino, or yet another quick stir of the porridge on the stove. She was still on the go until the fateful evening of her stroke and her days and decades of activity abruptly ended.
I will probably see out the rest of my days, here in rural Tasmania. Right now, the daylight hours are a little longer, but winter is still tightening its grip. There's poverty here too, and fractured families and many young Tasmanians head off to mainland Australia every year in search of better opportunities.
Twitter and I may well have to have a separation of sorts; at least for a while. I know I'd do well to pay more attention to the bookshelf and embrace those unwanted invitations. First up, will be Heather Rose's The Museum of Modern Love – the first few chapters were really something.
After all, I have a comfortable armchair and plenty of firewood. But there's hardly any framed family photographs and that's okay. The gun licence can probably keep. I have an idea for a story and some non-fiction. No more distractions. Tomorrow evening, I'll get to it.
*Philip Lynch "left" Ireland back in the 1980s. Now ensconced in southern Tassie, he's learning to live in harmony with possums.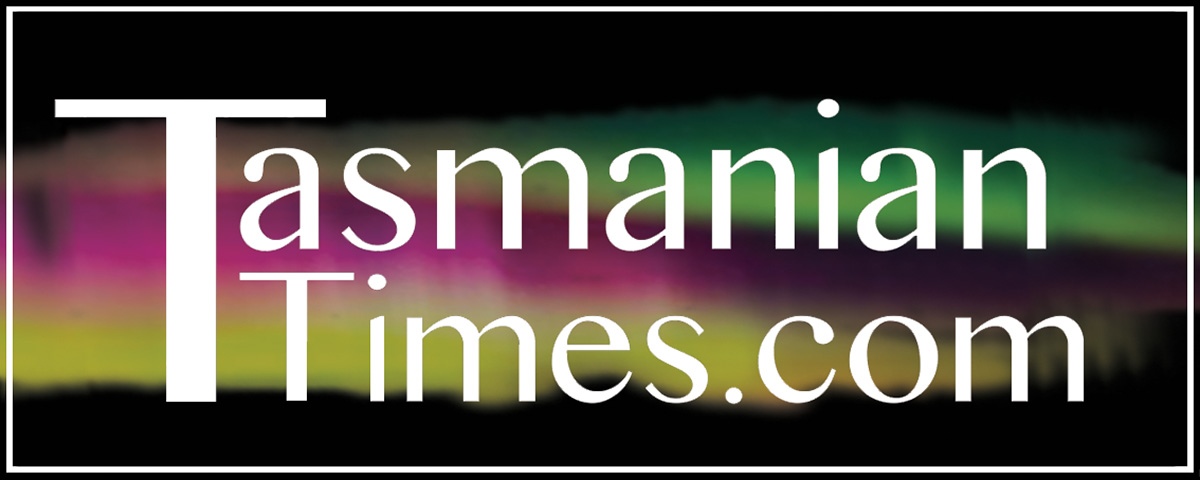 Author Credits: [show_post_categories parent="no" parentcategory="writers" show = "category" hyperlink="yes"]