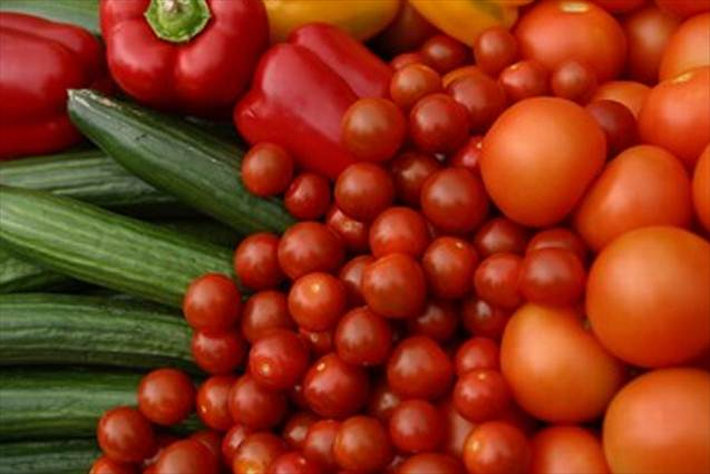 *Pic: GM food …
"The State Government's role is not to regulate on the safety of GM, it's to grow the economic pie." – Wade Dabinett, chairman of Grain Producers South Australia
First published August 5
On a recent ABC Landline TV program (30 July), the topic was South Australia's continuing ban on the growing of genetically modified foods (GM).
The program gave voice to the concerns of the state's grain growers who wanted the state government to end the ban when the GM moratorium expires in 2019. However, Mr Jay Weatherall, State Premier, wants to maintain the state's GM-free status, arguing that it is more valuable to the state's farm economy.
Wade Dabinett, who made the above statement in the program, also claimed that "The government has had 10 years to prove the worth of this GM moratorium and to date there has not been anything to justify that position."
The program also mentioned that the Federal Government's Productivity Commission has released a report that found no economic or safety justification for the banning of GM crops and recommended all states and territories scrap bans on GM organisms by 2018.
Another quotable quote was made by Dr Geoff Fincher, emeritus professor from the University of Adelaide who has been involved in the study of GM crops for over 20 years. Dr Fincher said: "When you really look hard at the evidence of any serious dangers or harm associated with the technology, proven with rigorous and rigid experimentation, you don't find that evidence."
See the Landline story here http://www.abc.net.au/news/2017-07-29/sa-growers-challenge-gentically-modified-food-ban-jay-weatherill/8748398
I wonder if Fincher, Dabinett and the SA grain producers find as 'inconvenient truths' the latest "Monsanto Papers" (see below) and the Poison Papers ( https://theintercept.com/2017/07/26/chemical-industry-herbicide-poison-papers/ ) ?
It seems that no matter how convincing the evidence for harm is, the often used tactic in contentious issues is to raise doubts over that science or deny it altogether. Relevant reading is David Michaels' book "DOUBT is Their Product: How Industry's Assault on Science Threatens Your Health". https://www.ncbi.nlm.nih.gov/pmc/articles/PMC2685872/
Tasmania is next
Tasmania's GM moratorium is also due to expire in 2019, the same as SA's. No doubt there is already pressure being mounted privately by vested interests on the Tasmanian government and opposition party to have the GM ban removed once and for all.
Hopefully independent science and public health concerns will rule the day so we don't end up with a Tasmanian version of Dabinett's "economic pie", the recipe of which contains many GM ingredients and may prove to be a very bitter thing to swallow.
New 'Monsanto Papers' Add To Questions Of Regulatory Collusion, Scientific Mischief
Published in the Huffington Post
Carey Gilian
08/01/2017 04:55 am ET
Excerpt
The other shoe just dropped.
Four months after the publication of a batch of internal Monsanto Co. documents stirred international controversy, a new trove of company records was released early Tuesday, providing fresh fuel for a heated global debate over whether or not the agricultural chemical giant suppressed information about the potential dangers of its Roundup herbicide and relied on U.S. regulators for help.
More than 75 documents, including intriguing text messages and discussions about payments to scientists, were posted for public viewing early Tuesday morning by attorneys who are suing Monsanto on behalf of people alleging Roundup caused them or their family members to become ill with non-Hodgkin lymphoma, a type of blood cancer. The attorneys posted the documents, which total more than 700 pages, on the website for the law firm Baum Hedlund Aristei Goldman, one of many firms representing thousands of plaintiffs who are pursuing claims against Monsanto. More than 100 of those lawsuits have been consolidated in multidistrict litigation in federal court in San Francisco, while other similar lawsuits are pending in state courts in Missouri, Delaware, Arizona and elsewhere. The documents, which were obtained through court-ordered discovery in the litigation, are also available as part of a long list of Roundup court case documents compiled by the consumer group I work for, U.S. Right to Know.
It was important to release the documents now because they not only pertain to the ongoing litigation, but also to larger issues of public health and safety, while shedding light on corporate influence over regulatory bodies, according to Baum Hedlund attorneys Brent Wisner and Pedram Esfandiary.
http://www.huffingtonpost.com/entry/newly-released-monsanto-papers-add-to-questions-of_us_597fc800e4b0d187a5968fbf
Also see: 100,000 Pages of Chemical Industry Secrets Gathered Dust in an Oregon Barn for Decades — Until Now: https://theintercept.com/2017/07/26/chemical-industry-herbicide-poison-papers/
*Don Maisch PhD has been involved in telecommunications standard setting since the early 1990s and was a member of the Standards Australia Committee setting exposure standards for electromagnetic fields. His PhD thesis examined industry influence and bias in telecommunications health risk assessment. He has recently written a book chapter on industry influence in Australian expert science committees which is due for publication in June 2015. Besides also writing about shortcomings with planned smart grids networks in Australia (see here) he is currently working on a thesis examining draconian US tax laws that have been accepted in an IGA by the Abbott government and how they affect the financial future of expat Americans lining in Australia.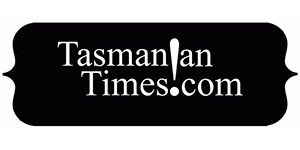 Author Credits: [show_post_categories parent="no" parentcategory="writers" show = "category" hyperlink="yes"]