*Pic: The ubiquitous jaws of habitat destruction – Pic Ted Mead

Time to launch the Bumper Sticker …

Lapoinya … the moment of environmentalist Bob Brown's arrest. Bob Brown has taken his challenge against protest laws to the High Court …

Lapoinya … the fruits of FT labours …
First published July 4
Tasmania's taxpayers were duped out of $7 million for Forestry Tasmania (FT) to attempt to obtain FSC.
This was done under the public perception and market belief that FT would change its forest practices and ethics to meet the FSC criteria. Never in the corporation's history has it been so deluded to believe it could actually achieve certification without reform.
So FT must have thought, well if a desperate pro-forestry government offers you a no obligation $ gift then why shouldn't it be accepted?
If Forestry Tas had studied the requirement criteria to obtain FSC, then it alone would have known that its current and proposed future forest practices structured around broad-scale clearfell and burning of high conservation areas/endangered species habitat was never going to gain it certification.
Here are 5 key points for Forest management bodies to attest their credibility –
FSC-approved forestry practices require operations to …
• Be managed to maintain high conservation values.
• Sustain endangered species and wildlife habitats.
• Be managed in consultation with key stakeholders.
• Respect workers and indigenous peoples rights
• Be economically viable.
A cursory assessment of the above requirements confirms FT would overwhelmingly struggle to fulfil any of them.
FSC has been recognised in more than 80 countries worldwide. There has been certification for at least 180 million hectares of natural, plantation and tropical forests.
FSC has issued over 26,000 'Chain of Custody' certificates, and yet FT with its so-called 'Worlds Best Practice" still couldn't obtain one. Says a lot doesn't it!
FSC is not based on past forestry practices but future executions in forest management.
So what does the future Tasmanian public forest management authority intend to reform?
FT was confident that its initial FSC application was a fate accompli. So confident that whilst its certification application was being assessed, it disregarded community concerns – and endangered species habitat – by logging the Lapoinya forests.
Since the Lapoinya public relations disaster where FT's social license took a battering, FT has not changed much in its forest ethics or practice, and seemingly Sustainable Timbers Tasmania (STT) will continue on with the same blatant disregard and arrogance!
So how will STT approach the issue of FSC?
Without doubt the Forest Stewardship Council must have been bewildered when the Tas Liberals tried to hoodwink them over passing responsibility of who was logging and managing future forestry areas, particularly those already verified as high conservation.
As the years progress, no FSC virtually means no assured markets.
This is why FT was dissolved because the Tas Liberal government wanted a clean forestry slate, but without forestry practice reforms then STT's quest for FSC will end up as a classic case of Déjà vu.
The entire saga is an ongoing Liberal Party dog's breakfast, and considering the dunderhead minister they have put in charge of managing the forestry portfolio in Tasmania, it's only going to sink into more uncertainty and greater debts.
Sure, STT will have little initial debt because it will be floated by the sale of the public hardwood plantations, but this will only keep its head above water for a couple of years – then it's back to massive losses again.
After the hardwood plantation sale revenue runs out there is no other public-owned assets for them to liquidate.
Then the gravy train will run dry and STT will be exposed for what it is – another ongoing forestry management rort!
*Ted Mead knew very little about the Tasmania Forestry industry when he first arrived in Tasmania, but as the visual impact across the state was so obvious he quickly realised that something was inherently wrong about trashing a natural landscape with ubiquitous clear-fell and burn practices.
• Gordon Bradbury in Comments: Good article Ted. Guy Barnett's dog whistle in today's Mercury tells us plainly that our forests are simply weapons to divide and embitter an already bitter community, HERE … It's time to call the forest industry what it really is – A SCAM! A giant scam to plunder our forests and to plunder the State Treasury. Sustainable Timbers Tasmania is just a CON. An insult to Tasmanians …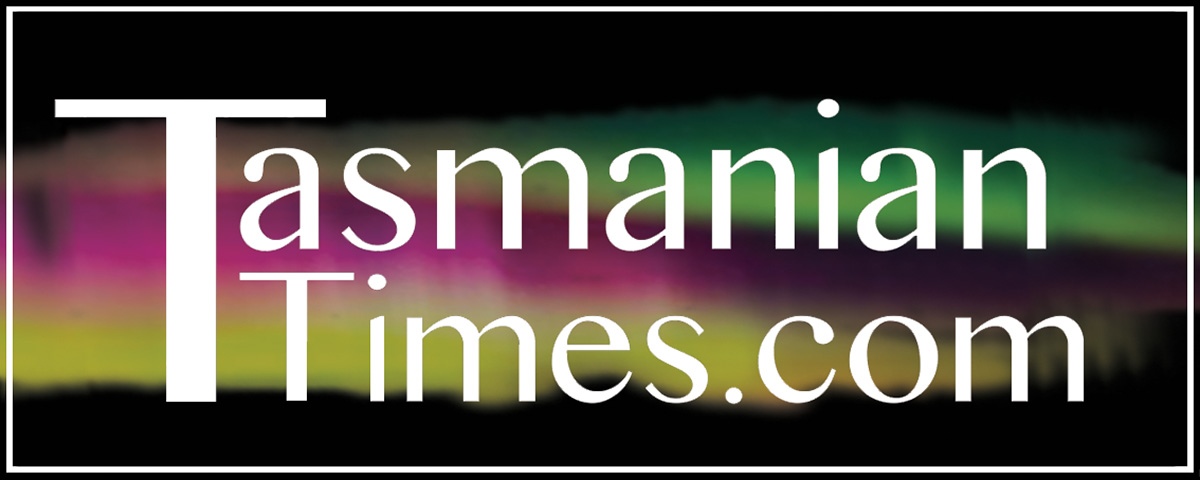 Author Credits: [show_post_categories parent="no" parentcategory="writers" show = "category" hyperlink="yes"]