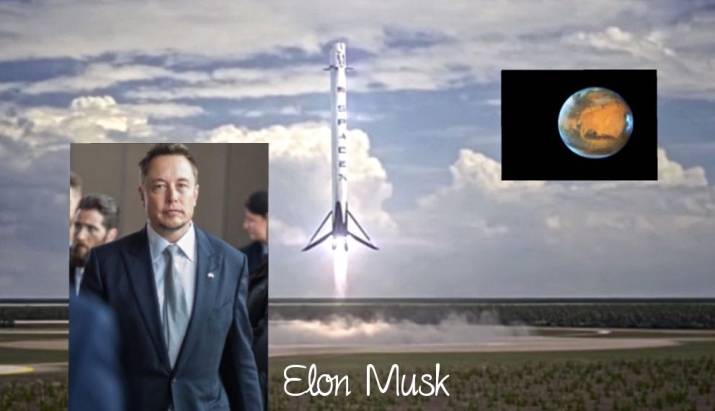 IMAGE: Virtual collage prepared by Kim Peart
We kill ourselves by thinking too small.
We really do need to challenge the boundaries to find new opportunities.
We knew the Convict System was wrong, and lost out on a lot of money from Mother England when we abandoned it in 1853, along with the colourful redcoats marching around the island, and the beat of their drum, but we knew we could do better.
We held a light of vision high when we invested in hydro power.
We found another vision when too much hydro was seen as inappropriate.
We thought we were on a big time winner with the Bass Strait power cable, until an unexpected drought saw the water assets drained, and then the cable stopped working, so we couldn't import power from the mainland.
Internet services were also disrupted for many, as BassLink doubled as an Internet cable.
In the age of climate change, with Tasmanian waters getting warmer from hotter oceans flowing south, and never knowing when hydro power viability and export profits will be tested again, we need to get a bolder vision, if we wish to be viable as an island with a profitable enterprise environment.
South Australia went through a power crisis last summer, and one man with a stellar vision was watching, and offered a battery of a size to help deal with any future power crisis within 100 days, or they can have it for free.
Elon Musk of Tesla, of SpaceX, and with a vision for building cities on Mars, inspired the South Australian Government to call for expressions of interest to provide a battery.
"The state got 91 expressions of interest from around the world. Neoen and Tesla's bid was assessed as the best." [1]
Now, "The "world's biggest" lithium ion battery is to be built in South Australia by Tesla and French company Neoen. It is to be close to the French renewable energy company's wind farm near Jamestown and ready by the start of summer." [1]
When will Tasmania, or Australia, see individuals with a similar stellar vision rise on our shores?
With power prices predicted to cripple Australian consumers this summer, we need to get bold as a nation, and fast, or risk a bleak future.
For a glimpse of how an inspiring vision works, it is quite interesting to watch and hear the accounts of the interns at SpaceX. [2]
Australia doesn't even have a space program, despite many decades of calls for one to be founded.
Australia is an exceptionally lazy space nation, lacking political vision for the future, so is it any wonder that we find ourselves stumbling through power crises, and paying the price for our political lax way, which forces consumers to cough up more for power, if they want toast, if they want to keep warm in the winter freezer, if they need to keep cool in hotter summers powered by carbon pollution in the air.
Maybe Australia's space agency status will change at the 68th International Astronautical Congress being held in Adelaide in September, which will attract many astronauts to South Australia, and maybe Mr Musk will be there, who is about to send NASA astronauts to the International Space Station, and tourists on a round trip to the Moon. [3]
Why is Woomera in mothballs?
When we were in the desperation of our power crisis in February 2016, I wrote to the Premier and other Tasmanian politicians about the prospect of inviting Elon Musk, the man of vision, to help solve our crisis.
Was I on the right track?
I include the letter in an Email to the Premier below.
REFERENCES ~
[1] Tesla to supply world's biggest battery for SA, but what is it and how will it work?
Nick Harmsen & Alle McMahon, 8 July 2017, ABC News Online
http://www.abc.net.au/news/2017-07-07/what-is-tesla-big-sa-battery-and-how-will-it-work/8688992?WT.mc_id=newsmail&WT.tsrc=Newsmail
[2] SpaceX Internships

[3] The 68th International Astronautical Congress 2017
http://www.iac2017.org
LETTER TO THE PREMIER ~
24 February 2016
Dear Premier Hodgman,
We are concerned to read that Basslink may remain dead under the water ~
Tasmanian Government backs gas power generation in strategy to tackle long-term loss of Basslink power cable ~
http://www.abc.net.au/news/2016-02-23/tasmanian-government-considers-long-term-loss-of-basslink-cable/7192408?WT.ac=statenews_tas
The most direct way to lift power production is to use the Sun that shines daily on all houses, by getting solar power onto as many Tasmanian roofs as can be managed.
The new Tesla power storage system could be bulk-ordered, which will allow solar power to work through the night.
If towns in Germany can go energy self-sufficient with the Sun, how much more could we achieve in Tasmania?
German village Feldheim the country's first community to become energy self-sufficient ~
http://www.abc.net.au/news/2014-11-10/german-village-first-to-become-energy-self-sufficient/5879360
And that town looks a lot like Ross.
The Federal Government can be called on to help make this happen.
Burning more fossil fuel to meet power needs must be minimised in this age of global warming that threatens our future and may be a direct cause of dry conditions in Tasmania that have led to drought, fire and power shortages.
Every farm that can, could be encouraged to invest in power generating windmills, as well as solar panel farms, and assisted to do so.
With the Tesla power storage system now available, we have no excuse to be foolish with power planning that leads to higher prices.
Tesla (Elon Musk) could be invited to Tasmania to help fix our power problem.
Success will see a fleet of cars and lawnmowers in Tasmania that are powered by the Sun.
Wind and tidal power can be employed to meet immediate needs, and wind and ocean waves are predicted to increase in strength with Earth changes now upon us.
Wave power machines made by Lockheed Martin are now employed in Australia and could be put to work around Tasmania.
Lockheed Martin Cranks Up World's Largest Wave Energy Project ~
http://cleantechnica.com/2014/02/15/worlds-largest-wave-energy-project-set-for-australian-coast/
If windmills are a threat to wedgetail eagles, then the emphasis could go to solar and wave power.
If windmills could be housed in cages, eagles would be safe.
NEVER AGAIN
Never again should Tasmania's energy safety be risked for profit, because there is a cable rusting away under Bass Strait.
If anything, power should be transmitted through the air, which could happen across Bass Strait islands, via Flinders.
Microwaves are transmitted through the air now and the Japanese are investigating a laser beam to bring space based power to Earth.
Japan Demoes Wireless Power Transmission for Space-Based Solar Farms ~
http://spectrum.ieee.org/energywise/green-tech/solar/japan-demoes-wireless-power-transmission-for-spacebased-solar-farms
How Japan Plans to Build an Orbital Solar Farm ~
http://spectrum.ieee.org/green-tech/solar/how-japan-plans-to-build-an-orbital-solar-farm
Space based solar power may not be an option for Tasmania, but it is for Australia.
In space a solar power station can be located where the Sun never sets.
And the Sun is getting slowly hotter, now 35% warmer than at the birth of the Solar System 4.5 billion years ago.
Over the next 5 billion years the Sun will continue to heat up, until expanding to the orbit of the Earth as a red giant star.
This is the basic astronomy of the life of a star like our Sun and serves to demonstrate the power of our star, which has so much fuel in reserve.
It is quite foolish to extend the life of fossil fuel dependence, when we should have begun energy transition to the Sun back in the 1970s.
SOLAR THERMAL
One large-scale solar option that Tasmania might be able to consider is solar thermal, which is now at work in Spain and California.
List of solar thermal power stations ~
https://en.wikipedia.org/wiki/List_of_solar_thermal_power_stations
That list includes one working station in New South Wales.
Could a solar thermal power plant be set up in Tasmania?
We would not have to wait for rain for power, just for the sun to rise.
SPACE ASSISTED SOLAR THERMAL
Lewis Fraas has proposed using mirrors in space to boost solar power generation on Earth.
Mirrors in Space for Low-Cost Terrestrial Solar Electric Power at Night ~
http://www.nss.org/settlement/ssp/library/Mirrors_in_Space_for_Electric_Power_at_Night_2012.pdf
A Tasmania that once had the gumption to build huge hydro schemes, could also lift the collective imagination to 21st century options.
As said above, that which is too big for Tasmania, could be happening for Australia, which Tasmania can be part of.
Reflecting on the larger options may bring up small alternatives that will work well for Tasmania as an island.
WATER
The City of Clarence must be commended for innovation in water management, by pumping treated sewage water from Rosny to the farms of the the Coal River valley.
Should such a system be made mandatory for all sewage treatment in Tasmania?
We could flush out the solution to drought on the farms many times each day.
The wise idea to make the Tamar River valley a fresh water lake has had to be placed in hibernation, simply because the example of Clarence has not reached the north yet.
Tamar River's freshwater lake plans dashed because of Launceston's sewage system upgrade ~
http://www.abc.net.au/news/2016-02-17/hopes-of-turning-the-tamar-river-into-a-lake-dashed/7174926
The Tamar Lake is a wise idea, with the predicted rise in sea level which will impact our northern city.
DESALINATION
With the Sun shining freely above and ocean water washing along every shore of our island State, there is no shortage of water in Tasmania.
We can drought-proof the island.
Many clever people are working on small-scale desalination, which matched with solar power and Tesla battery storage, would allow Tasmania to meet all needs for State growth.
Tiny Solar Thermal Power Plant Solves Gigantic Salt Problem ~
If Clarence can build a network of pipes that pump treated sewage water inland, then clean water can be made available to any part of Tasmania, to meet domestic, farm and industrial needs.
TASMANIA'S POTENTIAL POPULATION
With truly sustainable power and water supply systems built, Tasmania will have the capacity to double the current population.
In this future, we can look to delivering basic needs to all our citizens, so that homelessness doesn't happen.
If fossil fuel thinking binds our ankles like a convict ball and chain, Tasmania will stay small and suffer.
GLOBAL UNDERSEA INTERNET CABLE
As we suggested to you at an earlier time when still in Queensland, we hope Tasmania will connect to the Global Underwater Digital Cable Network.
Tasmania weighs up $20m underwater digital cable network investment ~
http://www.abc.net.au/news/2015-12-11/tasmania-weighs-up-underwater-global-digital-cable-connection/7019426
This will help connect Tasmania to the World at a top level.
Another reason to plan ahead in this way, is for the potential loss of all satellites.
New Australian research centre to remove space junk, save satellites and spacecraft ~
http://www.abc.net.au/news/2014-03-07/new-research-centre-to-remove-space-junk-save-satellites/5306286
The loss of Basslink should tell us something about what that would mean.
If we hope to double Tasmania's population, we will need to build a working foundation that will allow anyone to live in Tasmania and work anywhere in the World.
The other side of the Internet coin, is to demand that world class cable be delivered to every home and business in every city and town in Tasmania.
FORUM IN ROSS
If there is interest, Space Pioneers would be pleased to facilitate a forum in the Town Hall in Ross to explore all options for a better future for Tasmania.
Solving power and water problems can lead to designing a society that offers real work with real pay for all able workers.
Competition works, but not for all, or there would be no unemployment.
Should we look into cooperative enterprises as a way to create work for all.
As robots remove half of current paid work over the next couple of decades, we will need to "Think different" as Steve Jobs would say.
If our glass of compassion is full, we will have no unemployment, poverty or homeless children.
Our challenge, therefore, may be to figure out how to fill our glass with compassion.
Success will make Tasmania a healthy society that delivers more hope and tax returns.
In a full-employment society, the demand for taxes will be reduced.
SPACE PIONEERS
Space Pioneers moved to Ross from Queensland's Sunshine Coast last September.
One of our reasons for the move was NBN and another was a personal interest in the Ross Bridge.
We use the virtual world technologies, like Second Life, as a way to communicate globally and plan locally toward building space futures.
With many new developments in virtual world technology being launched this year, including the Oculus Rift headset, virtual world patronage is predicted to increase ten thousand times over the next few years.
There are many educational opportunities at hand, which students will begin to adopt before teachers or schools.
We look to a think tank happening in Ross, to tackle difficult problems with Earth and space matters and figure out working solutions to all problems.
We wonder if astronaut training might happen in Tasmania.
With thousands of people planning to fly into space with Virgin Galactic and many seeking to go with Elon Musk to live in a city on Mars, there are some quite amazing opportunities that we could tap into in Tasmania, if we are up to par with the new technologies.
If we inspired Elon Musk to visit Tasmania and help us solve our energy crisis, we may also see reasons for a space academy in Tasmania, which could include research in nutritious food grown for space and in space.
We already focus well on this challenge in Scottsdale, for military needs.
Perhaps we could take Elon on a visit to Scottsdale.
Because space development opens the way to far greater wealth creation beyond Earth, based on the power of the Sun and the resources of the Solar System, focusing on a stellar economy is the only way to solve the refugee crisis, along with every other problem we face on Earth.
As long as we remain trapped in Earth-only thinking and fossil fuel addiction, we are forced to be cruel to deal with refugees.
We could create a future in Australia, where the deserts are made green and hundreds of new cities built, where there would be a demand for new Australians, rather than a refugee problem.
Technology that is married to compassion solves all our problems, on Earth and in space.
If we dare to imagine, we can create an amazing future for Tasmania, and also Australia.
We could be a good example for the whole world.
Yours sincerely,
Kim Peart
Director
ABOUT KIM PEART ~
*Kim Peart is a visual artist, visionary and space exploration advocate, who lives in Ross in Tasmania's Midlands. Kim is the director of Space Pioneers, which uses the virtual worlds, like Second Life, to communicate globally and plan local action toward creating a celestial future.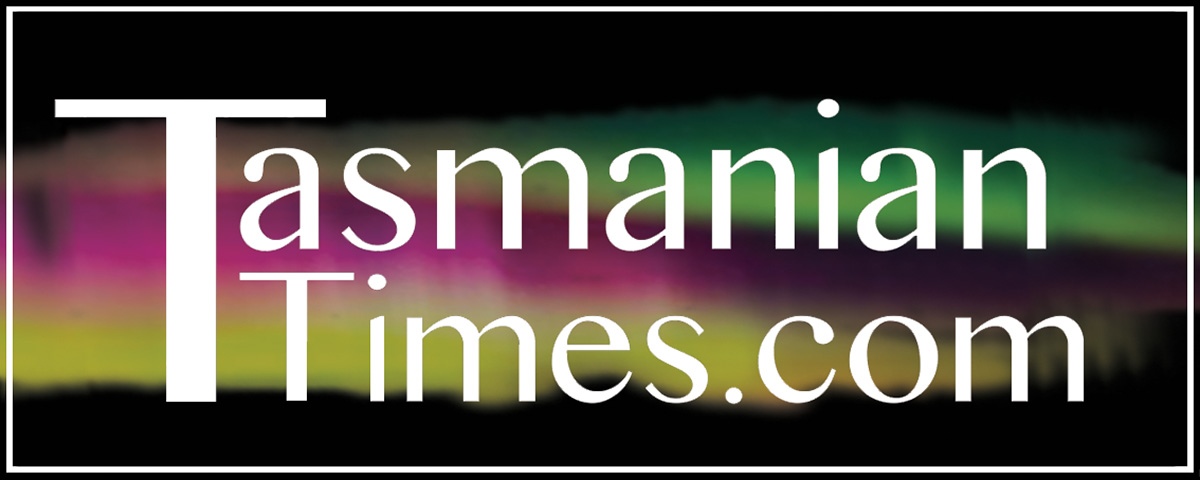 Author Credits: [show_post_categories parent="no" parentcategory="writers" show = "category" hyperlink="yes"]