*Pic: daniellehelm, Gluttony, Flickr
First published July 2
I confess I'm not a fan of using the terminology 'high fat' diet. I am concerned people will think it's a license to eat as much fat as they like, or worse, as much junk food as they like.
It would be more appropriate to term this approach to food 'The Right Fat Diet'.
For years health experts promoted a diet that was dangerously low in fat. The 'Low Fat Diet' was promoted. There is a tendency to overcompensate for mistakes. We went from 'low fat', to 'high fat' in our dietary discussion, when in fact, we should actually be talking about the correct amount of fat, or balanced fat.
It's not that a person can eat a diet extremely high in any sort of fat and expect to lose weight, be a healthy weight, or even be healthy.
Eating the right amount of fat and the right type of fat is actually the take home message with dietary advice.
Secondly, I'm not a fan of using the term 'diet'. Diet implies it's a temporary state of affairs, to be abandoned at some point. This is not the case. To be healthy you need to eat healthy. Forever. It is a 'right fat way of life', or 'right fat approach to eating' that we need to promote, not a 'high fat diet'.
Semantics aside, while the obesity epidemic confronting Australians might have turned some people towards a low fat diet, or have many people thinking that fat is bad, far from it, fat is essential to life itself.
When we examine the very basics of what we know of the human body, it makes sense that a diet consisting of the right type of fat is fundamentally essential to good health.
Let's start with the brain. It's at least 60% fat.
The limbic system, which is the part of the brain that regulates emotion and mood, plays a central role in the initiation of movement, involves the reward and addiction pathway, is essential to memory, and is even involved in the regulation of chronic pain is influenced to some degree by omega 3 and omega 6 fatty acids. (In the correct ratio, of course).
The retina of the eye and the cerebral cortex of the brain are rich in a type of omega 3 fat called docosahexaenoic acid. This fat is also essential for healthy sperm production. Most of the body's essential organs are surrounded by a protective coating of fat including the heart, the kidneys and the liver. Nerve cells are covered in a fatty myelin sheath that protects them and aids in neural conductivity.
Cholesterol is a fundamental chemical in many essential physiological processes and is required to make the lipid biolayer that surrounds and protects every single cell in the body. It forms the basis of our sex hormones, oestrogen and testosterone. Cholesterol is also essential in vitamin D synthesis, without which, bone weakening occurs and immunological dysregulation develops. Talking of fats and immune dysregulation, the role of fats in the immune system is incredibly complex and fascinating. While bad fats and too much fat can produce a state of inflammation and contribute to the pathogenesis of some autoimmune conditions, the right amount of good fats have a positive effect on the immune system, contributing to anti-inflammatory effects and improved immune functioning. Many vitamins that are essential to good health are fat-soluble. A diet that is too low in fat means that it is not possible to absorb the vitamins A, E, D and K. For healthy, strong, smooth and well-oiled skin, good fats, particularly omega 3 fatty acids are essential.
In summary good fats in the right amounts are essential for healthy physiological processes in the body.
The right ratio of omega 3 to omega 6 fats is of great importance in the 'right fat healthy approach to eating'. You might already know that the fats in the modern Western diet have the completely wrong ratio for the omega fats. In a nutshell, there is a tendency to for foods to contain 10 to 20 times too much omega 6 fats compared to omega 3 fats. The wrong ratio has shown to actually increase the risk for d developing obesity and for the development of inflammation and pain in the body. Omega 6 fats are pro-inflammatory, while omega 3 fats are antiinflammatory.
To resolve this problem, it is important to eat foods that have the correct balance. The Heart Foundation has published information on which foods are rich in omega 3.
See: https://www.heartfoundation.org.au/images/uploads/main/Programs/Sources_of_omega_3.pdf
As with any nutritional advice, remember the principle of balance is essential.
Too little is not good for health, but neither is too much.
Resources …
Recommendations on dietary intake of omega 3 and omega 6 fats:
https://www.nrv.gov.au/nutrients/fats-total-fat-fatty-acids
The benefits of omega 3 fats in cardiovascular health:
https://www.ncbi.nlm.nih.gov/pmc/articles/PMC1780156/
The role of omega 3 fats in treatment of depression:
http://www.sciencedirect.com/science/article/pii/S2213422015005387
Dietary omega-3 fatty acids aid in the modulation of inflammation & metabolic health
https://www.ncbi.nlm.nih.gov/pmc/articles/PMC4030645/
References available on request
*Dr Anonymous is known to the Editor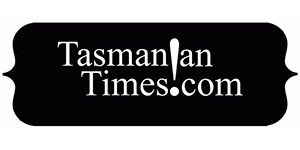 Author Credits: [show_post_categories parent="no" parentcategory="writers" show = "category" hyperlink="yes"]