*Pic: Image 1
To cut off potential arguments at the pass I have taken images 1-8 from the Annual Reports of the Forest Practices Authority published between 2010 and 2016.
It is on the Forest Practices Authority's actual statements that I base my comments.
If there is another interpretation doubtless Lumber, Halton, Woodworker/Harris, Poynter and Martin J Fitch (MJF) will correct me.
The Forest Practices Authority (FPA) is a government funded operation that raises a part of its cash flow from the production of a Forest Practices Plan (FPP).
In 2012 the FPA virtually imploded with the demise of the Abetzian protected and promoted Managed Investment Scams. Think; $50,000 paid by Gunns to the Liberal Party three weeks after Senator Eric Abetz was made the Minister.
As a result many Forest Practices Officers (FPO's) such as Martin J Fitch – I believe – threw in the towel and retired.
Image 1.
This graph indicates the current continuing and parlous state of the Forestry Industry in this State.
In 2006 the FPA prepared Forest Practices Plans (FPPs) over 60,000 hectares of Tasmania. This figure sank like a stone to 15,000 hectares in 2013 and is now below 8500 hectares once the area of plantations being returned to Farmland under FPP supervision is removed. In this valley we have three large plantations now returned to farmland and one harvested plantation which is seemingly too expensive to replant and is now a field of stumps, thistles and gorse … no good to man or beast and currently too expensive to remediate.
This serious and continuing collapse was caused by the bankruptcy of the Tasmanian mainstay of MIS players – Gunns, Great Southern, FEA, Wilmot Forests and Forestry Tasmania (FT). A bankruptcy not caused by the Tasmanian Forest Agreement but by ATO interest in the Abetz promoted and protected nitens Ponzi Scams that caused an investor retreat.
However much public money is poured into Forestry Tasmania, without the MIS scam tax advantages, the future would appear to be clearfelling with no replanting.
FT is now bereft of MIS scam investors, hence cannot afford to replant after clearfelling.
This poses the question: what will FT's self-appointed and in-house trained FPOs specify for forest restitution?
This potential outcome will bring even more more odium to the misnomer that is Forestry in Tasmania – making an FT name change vital.

Image 2.
This graph confirms the reduction in the annual area of Tasmanian native forests converted to plantations after the implosion of MIS Ponzi nitens scams – from 16,000 hectares to under 1000 hectares.

Image 3.
The current qualification for appointment as a FPO by the Forest Practices Authority (FPA) in 2016 is … a Statement of Attainment as a result of being deemed competent … I suggest that this is a worthless appellation.

Image 4.
Why , because testing for FPOs is now in-house and conducted by Forestry Tasmania completely outside the auspices of the former Independent Regulator.
Therefore the current crop of FPOs have a qualification obtained free of peer review – gifted out of self-interest by their employer.
I ask:
Why would a Forestry Tasmania employed FPO ever write an FPP that would cost them their job?

Image 5.
Forestry Tasmania generally employs staff to meet their own requirements for the preparation of plans.
This says it all and is precisely why Forestry Tasmania must not be allowed back into our State Forests.
Is this why Martin J Fitch wishes me to categorically state that he was never employed by Forestry Tasmania?
Should Minister Guy Barnett get his way and reopen our State Forests to logging then Forestry Tasmania will be using their own non peer reviewed FPOs, to draw up in-house FPPs that should never be given FSC .
Should the gift of FSC be given to Forestry Tasmania it will acknowledge that corruption over due process is now acceptable within the Tasmanian forest industry.

Image 6.
This is written proof taken from the FPA Annual Report that the tender for training FPOs was awarded to Forestry Tasmania in 2010, making the FPA an ineffectual clone of FT in the harvesting of our state forests.
With regard to Mole Creek and logging above the Mole Creek water supply this was allowed by a FPP drawn up by a FPO for the FPA. I walked downhill all the way from the logged area to the entrance of the Mole Creek water supply only to be told by Wilkinson the Chief Forest Practices Officer that the logged area was below the water supply entrance – an impossibility.
When logged. the wash down of rocks and dirt completely wrecked the water supply – which cost more than a hundred thousand dollars to fix.
I have already discussed Lilydale.
So from personal hands on experience I can state the FPP system is bent in favour of the person paying for the plan over the land to be logged.

Images 7 and 8.
In 2016, of the still over-abundant and underemployed FPOs, some 51 were inactive, with no work and 54 FPOs were employed by Forestry Tasmania.
The rest of the Tasmanian forest industry had 94 FPOs to deal with the current principal forestry occupation of removing the MIS scam plantations pending a return to farmland.
Conclusion
When the clearfell and burn system fires up and returns to our publicly owned state forests under Barnett.
The Liberals sole aim is to foment trouble before an election by arresting those bloody tree-hugging Greenies.
Stumpage rates under contract will ensure continuing FT losses; the question for Barnett is how to hide these losses from the prying eyes of the public?
Professor West seems to think that Barnett has this under control. I wonder if John Lawrence has a comment?
After the election FT can police the matter with its own in-house staff of FPOs to provide FPPs that will allow FT to make even larger losses while feeding Ta Ann with our best peeler billets under the loss-making Rolley contracts.
Privately owned forests cannot compete with the State in a race to the bottom.
If Bob Brown loses his appeal in the High Court then the Abetzian jackboots will be on parade in Tasmania for a pre-election show of force to lock up the protesters with the sole aim of gaining votes for the Abetzian hard right.
Then we may all bless Armitage for her pre-election quid-pro-quo that allowed the Liberals to corrupt due process in the Tasmanian Legislative Council in order to get the bill passed.
All this in your corrupt Tasmania.
*John Hawkins was born and educated in England. He has lived in Tasmania for 13 years. He is the author of "Australian Silver 1800–1900" and "Thomas Cole and Victorian Clockmaking" and "The Hawkins Zoomorphic Collection" as well as "The Al Tajir Collection of Silver and Gold" and nearly 100 articles on the Australian Decorative Arts. He is a Past President and Life Member of The Australian Art & Antique Dealers Association. John has lived in Australia for 50 years and is 75 this year. In two of the world's longest endurance marathons and in the only teams to ever complete these two events, he drove his four-in-hand team from Melbourne to Sydney in 1985 and from Sydney to Brisbane in 1988.

Comment 9

Comment 9

Comment 9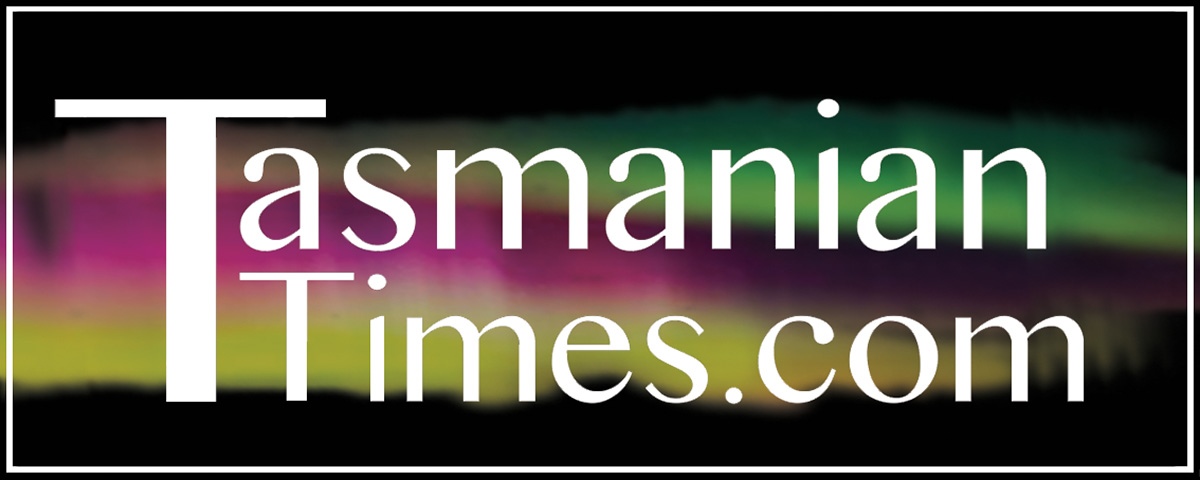 Author Credits: [show_post_categories parent="no" parentcategory="writers" show = "category" hyperlink="yes"]