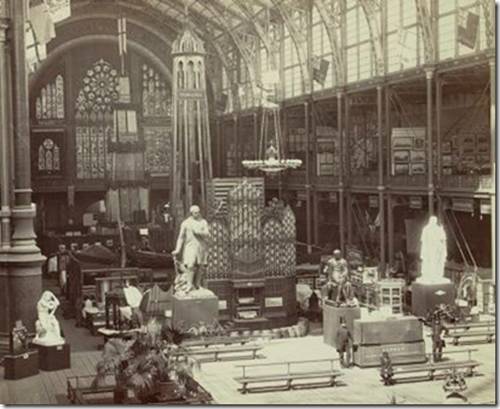 *Pic: The Tasmanian Timber Trophy at the London 1862 Exhibition

Detail of the Trophy labelled Tasmania with a sperm whale jaw with all its teeth and a whaling boat made by McGregor surrounding it

The Tasmanian Timber trophy taken from the other side of the Minton Porcelain fountain

The Victorian Gold Trophy Cabinet in the foreground carved and designed by Livingstone and supplied by Thwaites of Melbourne with the gold pyramid behind

The Whiting pamphlet from which my descriptions have been extracted
First published May 27
One of the defining features of the 1862 London International Exhibition was the Tasmanian Timber Trophy designed by George Whiting to display Tasmanian native woods for ship building, railway sleepers and public buildings and as specimen cabinet woods for their beauty of colour and markings ideal for use in ornamental furniture.
According to the Daily News it was a noble structure and a cause for rejoicing.
In the opinion of John Bull it signalled the might of Tasmanian woods, their scale and their durability, but beyond that it spoke of Tasmania as a land of natural resources and human opportunity.
The Tasmanian Court displayed wool, minerals, agricultural produce and the products of the whaling industry, yet it was dominated by Whiting's Timber Trophy rising over 100 feet above ground and made from a variety of native Tasmanian woods.
The main section of the trophy consisted of:
… octagonal column formed of eight spars of Blue Gum, Stringy Bark, White Gum, Silver Wattle, Blackwood and Sassafras. It was hollow and could be entered by doorway above a short flight of steps. From there the visitor could climb the interior spiral staircase made from Huon Pine (a free-working and nearly imperishable wood) to enjoy a bird's eye view of the Exhibition.
The trophy also incorporated a number of specialised woods required for ship building, such as large ships' knees. This section of the tree where the trunk meets the root had been in such short supply that British naval architecture had to be modified. Tasmania claims an unlimited supply of such wood.
A longitudinal section of the Swamp gum plank from Port Arthur, exhibited by Mr Boyd, will reveal the extraordinary length and size of Tasmanian timbers. The plank from which this section was taken was 230 feet long, and no available ship could take it to London whole. The section has been divided into 20 foot lengths.
After the Exhibition the trophy was taken to Kew and in 1876 the trophy was broken up and the wood distributed within the botany collection as separate specimens.
Tasmanian Timbers had moved from being an "icon to a datum."
Today I wonder how many 100 foot slabs of timber could be cut for exhibition purposes?
Forestry Tasmania, can you supply me with a 230 foot single-slab of cut and dressed timber?
I ask Halton, Woodworker, MJF, Jack Lumber and those at Forestry Tasmania:
Where has this unlimited supply gone?
Smoke and broken mirrors spring to mind …
*John Hawkins was born and educated in England. He has lived in Tasmania for 13 years. He is the author of "Australian Silver 1800–1900" and "Thomas Cole and Victorian Clockmaking" and "The Hawkins Zoomorphic Collection" as well as "The Al Tajir Collection of Silver and Gold" and nearly 100 articles on the Australian Decorative Arts. He is a Past President and Life Member of The Australian Art & Antique Dealers Association. John has lived in Australia for 50 years and is 75 this year. In two of the world's longest endurance marathons and in the only teams to ever complete these two events, he drove his four-in-hand team from Melbourne to Sydney in 1985 and from Sydney to Brisbane in 1988.

Comment 7:1851 London Exhibition newspaper extract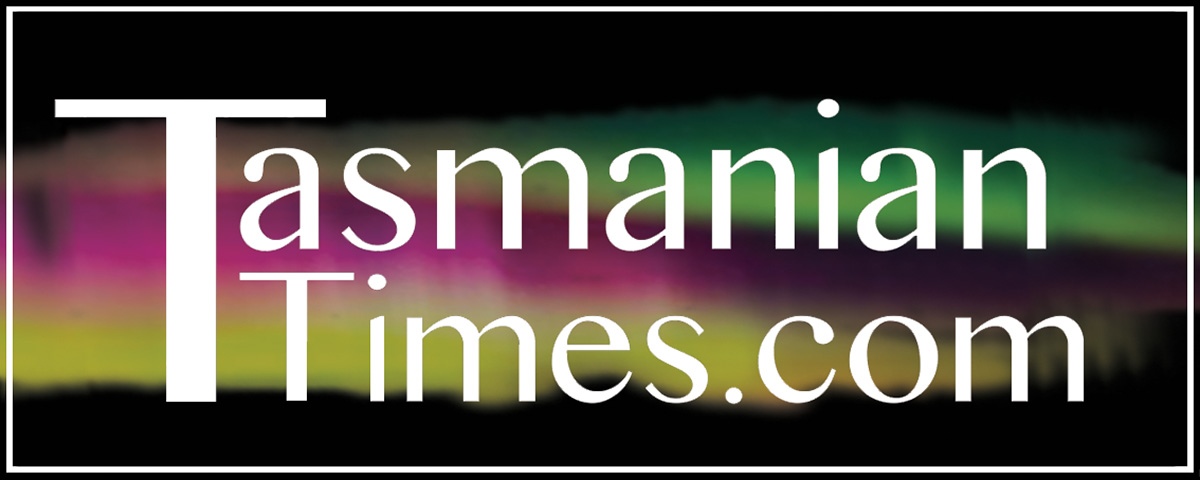 Author Credits: [show_post_categories parent="no" parentcategory="writers" show = "category" hyperlink="yes"]