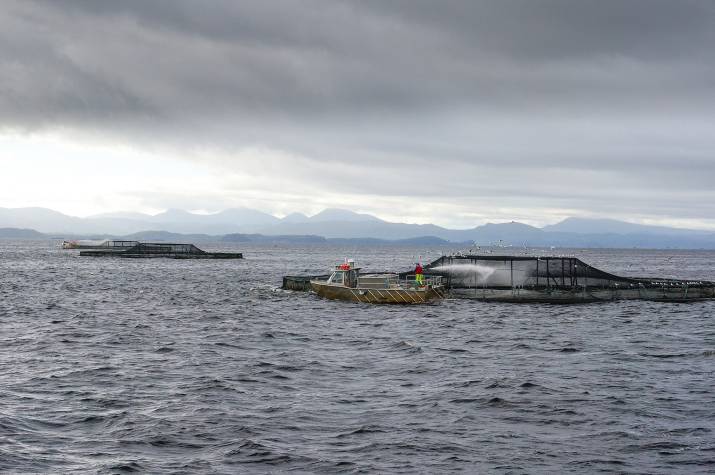 SUNDAY, May 7 …
SATURDAY, May 6 …
• Rosalie Woodruff: Macquarie Harbour Mess is of Liberals' Making
FRIDAY afternoon, May 5 …
• Environment Tasmania: EPA conceals biomass increase in Macquarie Harbour
• EPA Biomass Limits Well Off Target "Alarm Bells are ringing across the State with this decision."
• EPA Director to reduce fish biomass for Macquarie Harbour
• Petuna welcomes EPA decision
• Matthew Groom, Jeremy Rockliff: EPA report on biomass and salmon farming in TWWHA
• ABC: Tassal to install salmon waste system under Macquarie Harbour pens as EPA orders cap cut
THURSDAY, May 4 …
First published May 4
Tasmania's Environmental Protection Agency has intervened to halt fish farm giant Tassal's bid to dredge beneath its polluted leases in Macquarie Harbour.
Meanwhile Huon Aquaculture – Tasmania's second biggest fish farm behind Tassal – has threatened an injunction to stop the dredging.
The EPA said in a Media Release …
The Environment Protection Authority (EPA) has received a draft proposal from Tassal regarding a trial to vacuum solid fish waste from the sea floor under its Franklin lease in Macquarie Harbour.

EPA Director, Mr Wes Ford said that he had decided that the proposal, which was still only at a concept stage, should not proceed at this point.

"I have advised Tassal today that the trial should not proceed given the uncertainty about the technique and unknown potential impacts on the environment in Macquarie Harbour," said Mr Ford.

"While the proposal was for a small area under one pen bay, seeking to extract less than 15 cubic metres of waste, it would require assessment under the Environmental Management and Pollution Control Act 1994 (EMPCA).

"Currently there is only limited information available about the proposal, it may have limited application as a future management technique, and assessment of the trial would require significant resources and time.

"Should Tassal wish to progress the proposal further, they would need to prepare a comprehensive Environmental Effects Report and any future application would require a full statutory assessment by the EPA Board under S27 of EMPCA.

"Therefore, I don't believe it's appropriate to continue with the trial, particularly in light of the broader issues associated with the management of Macquarie Harbour I am currently considering," said Mr Ford.
• Laura Kelly: Environment Tasmania welcomes EPA intervention on Tassal's crap management plan
• SPF Tasmania Says No to Dredging in Macquarie Harbour
• ABC: Salmon wars: EPA halts Tassal's dredging plan after Huon Aquaculture's objections
• ABC: Concerns Tassal 'concealed evidence of major fish kill' amid call for more transparency
• Rockliff dismisses Macquarie Harbour Mass Death Evidence
• Rosalie Woodruff: EPA Must Halt Plans to Dredge Macquarie Harbour
• Cassy O'Connor: LibLabs in Lock Step on Fish Farm Expansion
• Peter Whish-Wilson: Where is Federal Environment Minister in the Macquarie Harbour Mess?
*Lindsay Tuffin has been a journo since 1969, mainly in Tassie apart from a few years elsewhere in Oz, and in Pomland where he had a brief stint as a youth worker and where for five years he edited 'Buzz' – a magazine dealing with church and social issues and which was beaten in audit circulation only by the Specialist Interest category of Aero Modeller magazine …!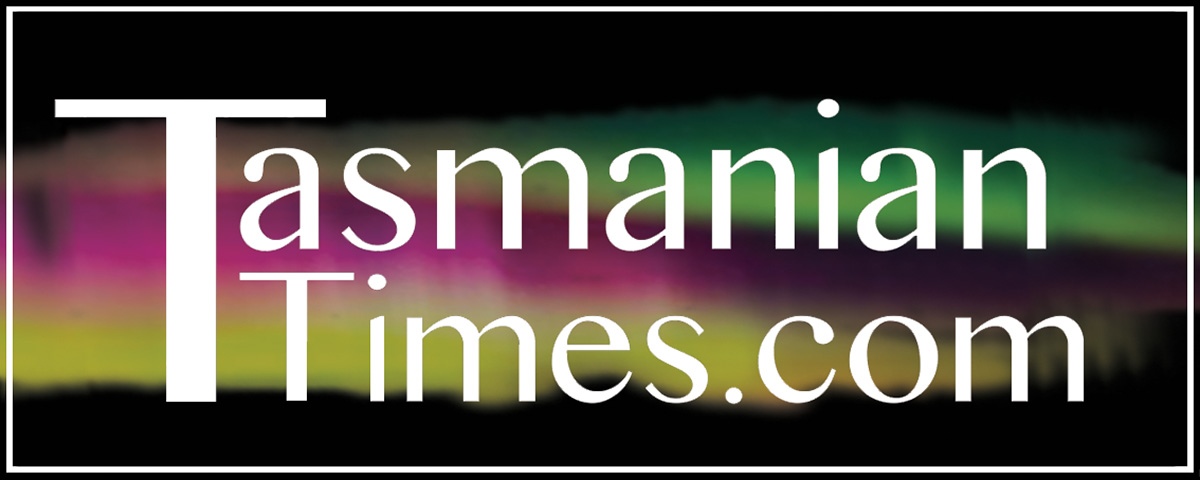 Author Credits: [show_post_categories parent="no" parentcategory="writers" show = "category" hyperlink="yes"]