*Pic: Detail from Desert Crossing series. Chambers Pillar Northern Territory. Watercolour with some ink.
This exhibition is simply wonderful. Do not miss it …
The culmination of 10 years of visits, camping and painting in central Australia, Robyn Mayo's work features five distinct regions: Arnhem Land and the Gulf Country in the north; the central desert; and Lake Eyre and the Flinders Ranges in the south.
The exhibition is based around her observations on her regular trips to inland Australia, resulting in the 35 works. The daily diary notes she makes on these trips have been condensed into an illustrated catalogue to inform those who attend the exhibition.
The diary provides a record of the context, which allowed her, when back in Tasmania, to expand on the original field observations that note the important relationship between plants, insects, birds and the landscape.
Here's Dr June Ross – Adjunct Professor, School of Humanities, University of New England, Armidale, NSW – at the launch on April 9 …
… Later, John Olsen saw a different desert, not a void, not a dead heart but a place teeming with life and activity, which he represented in bold dashes and squiggles of colourful paint.

In the same vein Robyn too sees the desert as full of detail – she too fleshes out the bare bones of the desert landscape. She brings her keen botanist's eye, her entomologist's eye and her appreciation of the long geological history of the land. But she brings far more than the dryness of scientific recording. She invents something of the essence of these places – her lyric lines, her complex rendering of textures and the almost tactile form she brings to the craggy boulders and rocky outcrops she is so entranced by.

She does this with the finest lines, the keenest observation taking pleasure in the detail bringing out something of her deep attachment to these places – something of the joy of sitting quietly and absorbing her surroundings – with something of the romance of intrepid women of another century – the Olive Pinks, the Daisy Bates, the Ellis Rowans.

Some of you might only know the elegant Robyn, you may even think of her as something of a delicate flower – if a rather determined delicate flower, but that's not the Robyn I know. Robyn the artist in the field … has been known to share her small domed tent with a deadly brown snake without resorting to hysteria. She's up at first light to complete a complex routine of exercises that seem to involve a lot of leg waving – then breakfast, a huge bowl of grains that would delight any horse – then off ALONE – a small eager figure – heading up a gorge or along a river bed, weighed down with drawing board and art gear, her body totally shrouded in floating white stuff with her fingertips the only skin exposed to the sun …
WHEN: 8 April to 28 May. WHERE: QV Launceston (near Matric College) Temporary Exhibitions Gallery, 4 ADMISSION: Free
*Lindsay Tuffin has been a journo since 1969, mainly in Tassie apart from a few years elsewhere in Oz, and in Pomland where he had a brief stint as a youth worker and where for five years he edited 'Buzz' – a magazine dealing with church and social issues and which was beaten in audit circulation only by the Specialist Interest category of Aero Modeller magazine …!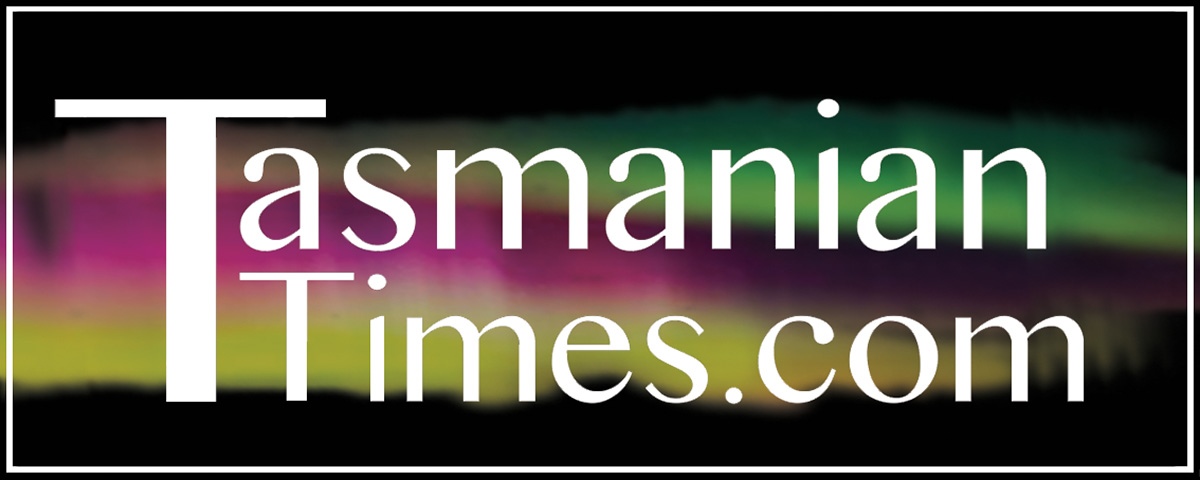 Author Credits: [show_post_categories parent="no" parentcategory="writers" show = "category" hyperlink="yes"]