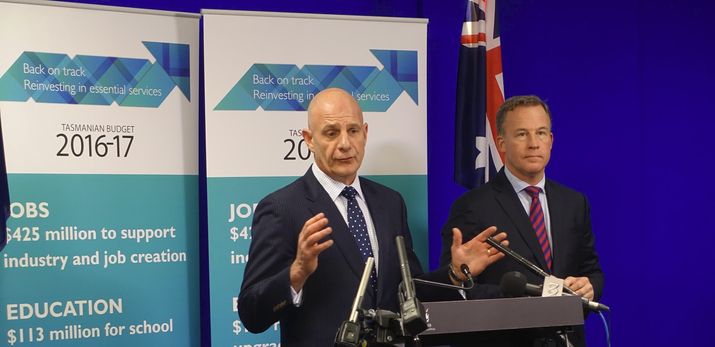 *Pic: The buck stops here … Treasurer Peter Gutwein and Premier Will Hodgman spruik the 2016 Budget …

Peter Gutwein
First published April 24
The people of the Huon Valley were being denied — by Local Government Minister Peter Gutwein — their right to play their part in local government reform, former Huon mayor Peter Coad said today.
Basing his comments on the Mercury article 'Give Huon a merger voice' ( April 22, Here ), Mr Coad said: "Kingborough Council has always taken a positive and constructive approach to local government reform, and, throughout my tenure as mayor of Huon Valley Council, I did my best to maintain a dialogue with Kingborough.
"I am sure it is very disappointing for many residents of Kingborough and Huon that research on areas of co-operation — perhaps even amalgamation — is not being done. No one is suggesting amalgamation without community consultation, but closer ties between the two could be extremely rewarding.
Mr Coad said Mr Gutwein's decision to deny ratepayers and residents access to research on local government reform until a new Huon council was elected was completely inconsistent with the minister's statements in 2014, when he was encouraging all councils to talk to each other.
In June 2015, said Mr Coad, he had asked Mr Gutwein to back a proposal to research the possibility of voluntary amalgamation between Kingborough and Huon Valley councils.
"The Minister refused my request, saying my proposal did not have the support of my council. The fact of the matter was that, in April 2015, Huon Valley Council passed a motion to consider all options and proposals for local government reform. My request of the minister, therefore, was entirely consistent with that resolution."
Mr Coad said HVC had earlier conducted its own research on boundary adjustments between the two municipalities.
"The minister should have been aware of these actions by HVC. For him to refuse to back research conducted jointly by the two councils raised questions about what was in his thinking considering his earlier strong support for inter-council debate on local government reform.
"I believe the minister chose to take a political approach, and gave his support to those HVC councillors who were opposed to amalgamation at all costs — even if the research I called for had proved there were long-term benefits for our respective communities.
Mr Coad said there were clear resolutions on Huon Valley Council's books relating to local government reform that were not being acted on by the commissioner now running the council.
"It is very unfortunate, indeed," he said, "that, while other municipalities are actively collaborating, valley residents and ratepayers are being denied the benefits of research, through the agency of their council, into the possibilities of local government reform."
Mr Coad said: "It appears the minister believes it is more important for him to go along with the old ways of doing business in the Huon Valley than acting in the broader interests of the people of the valley and of the wider southern Tasmania region."
EARLIER on Tasmanian Times …
• Gutwein should foot the Huon council inquiry bill, says former mayor
• Huon Council short-shrifts former mayor's plea to pay his legal costs …
• gerrya in Comments: Amalgamation with Kingborough would probably place considerable constraint on the Lieberal & HoH masterplan for the Huon Valley Council area including increases in logging or other destructive extractive industries. Few real long term jobs but probably short term profits for very few persuasive friends. It is most likely the basis for the war against you Mr Coad including denial of payment of your legal costs. The push against accountability & transparency by Gutwein, Wilson & most probably Armstrong knows no bounds.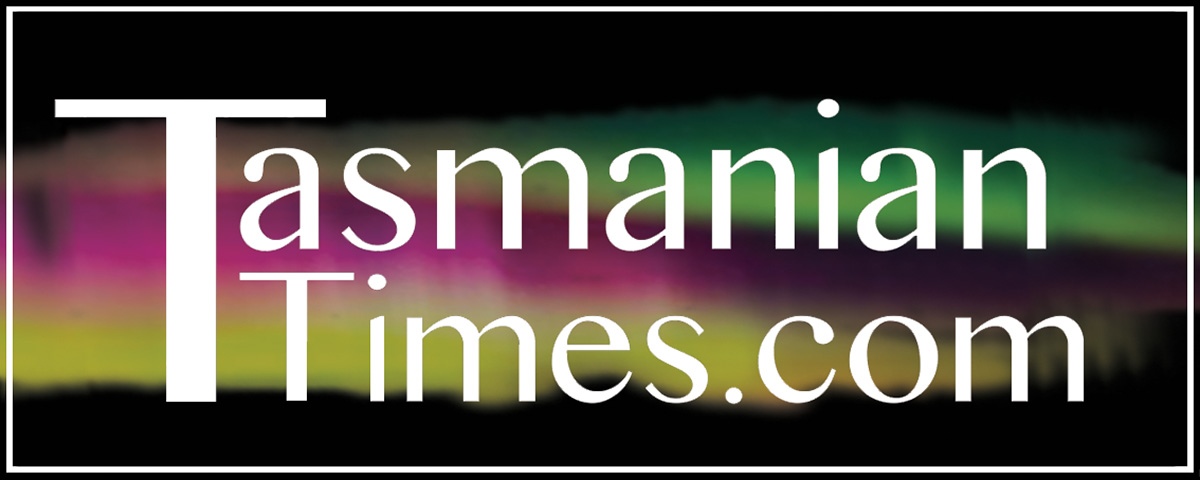 Author Credits: [show_post_categories parent="no" parentcategory="writers" show = "category" hyperlink="yes"]