Pic: Of Julia Fredersdorff and her 18th century violin by Martyn Goddard …

*Pic: Ray Joyce
Nobody born after about 1750 is likely to be acquainted with Nicola Fiorenza but in his time, and in his place, his was a big name. His time was the early 18th century and his place was Naples, one of the great centres of the Italian baroque.
Like most composers of his time, Fiorenza's music has been unplayed and disregarded for over two centuries and a half. Tasmania is not the most likely place for its revival but that, last month at the Hobart Town Hall, is what happened.
After the untimely departure of Leo Schofield's Hobart Baroque music festival, there has been a substantial audience for this music, authentically played, but no chance to see and hear it in performance. Now a new group of the nation's best professional baroque musicians has formed in Hobart to begin providing that opportunity.
The Van Diemen's Band was the idea of Julia Fredersdorff, one of Australia's two or three best baroque violinists and their first concert season has just been held, with four performances in Hobart, Launceston and at Graeme Wood's Spring Bay Mill at Triabunna to near-capacity audiences. Perhaps to their slight surprise, given that this was a new orchestra nobody had heard of, listeners found a performance of world class. The Van Diemen's Band is bloody good.
At the Hobart and Launceston concerts, the band played three of Fiorenza's cello concerti as well as pieces by better-known contemporaries who were also associated with Naples, Geminiani and the Scarlatti duo, father than son. Catherine Jones, an Australian baroque cellist now in Italy, was brought to Hobart for the concert. Other players came from Tasmania and around Australia; some, also living abroad, were in Hobart to see their families.
"After Hobart Baroque left, I noticed that people were missing baroque music," Julia said after the first concert season. "I was driving along Sandy Bay Road and the name 'Van Diemen's Band' popped into my head. So it was a good excuse for me to have an ensemble for which I could have some kind of creative control and do things the way I would like to do them.
"The first concert was at a level of excellence that almost exceeded my expectations. But I want the band not always to play popular repertoire that everybody knows already. I want them to discover new things. There's so much repertoire that's unknown, such as the Fiorenza, that is really worthy of being heard. It just needs a little bit of exploration to bring it to life."
Music of the baroque ‒ roughly, the period between 1600 and 1750 ‒ is the only growth area in the whole of classical music. Although symphony orchestras playing the 19th century repertoire dominate the airwaves and government arts funding, worldwide audiences are falling both for live performance and for sales of recordings.
For baroque music, it is the opposite. Ever since the revival of authentic performance in the 1960s and 1970s, the classical music world has seen the same trends: a decline in big symphony orchestras and a constant growth in the much smaller baroque ensembles. If the current trends continue, we can expect their paths to cross over in another couple of decades, with the music of the 17th and 18th centuries eclipsing that of the 19th.
But although this direction has been evident for many years, it has been all but ignored by funding authorities. In this state, the Tasmanian Symphony Orchestra attracts annual government grants of $8.5 million but there is no funding at all for baroque music. Baroque musicians whose professional levels are equal to any in the world cannot, in this state, make a living wage.
It would be much simpler, of course, if orchestras could be run on a self-sustaining basis with no government input but the numbers almost never add up. If we want this part of our culture, ticket sales alone will not support it. The alternative to government subsidies is no classical performance. Van Diemen's Band, though, is taking a timid approach. So far they have relied solely on donations and ticket sales. They will apply for comparatively tiny grants: $50,000 has been mentioned.
Music of the baroque is more affordable because of the times for which it was made. There were opera houses but no concert halls. Music other than opera and oratorio were either for church services or for performance in the houses of the rich. The very rich could afford to keep an orchestra ‒ but only a small one, usually of ten or twelve players. Professional and gifted amateur musicians would play in each others' homes in even smaller numbers and smaller surroundings.
There is joy in this music. You can tell by the smiles on the faces of these highly accomplished musicians as they weave their complex patterns of sound with all its improvisations and uncertainties, without a conductor, anticipating what the other players will do. In that, it can be rather like jazz.
"The music of Naples at that time was a particular style," Julia said. "A lot of its is not very melodic: its driving factor is rhythm so it was, as written, often apparently quite disjointed and if you just played it, it would be dead boring. You have to make the notes into a nice phrase, you have to make it into something, and that's what I really enjoy. What's on the page is about forty per cent there."
Because older instruments did not have to make as much sound, they were made differently. Modern concert instruments look much the same but have fundamental differences to allow them to fill huge halls. Woodwind instruments are made of wood, not metal, giving them a softer and more mellow tone. Other instruments have disappeared altogether and must be rediscovered, like the theorbo, a two-metre-long bass superlute with 14 strings.
The bowed instruments are different too. Bows are a different shape, more like the bows used in archery. Strings made of animal gut rather than steel, producing a more mellow and softer sound. The backs are flatter, the neck at a different angle and the whole construction much lighter.
Modern violins must bear massive pressure on their strings and bodies: any attempt to use an unmodified old instrument in such a way would destroy it. A violin made by Stradivari or Amati around 1700 and used in modern orchestras has been rebuilt in ways its maker would not recognise.
Julia's violin was made in Cremona, the capital of the world of luthenists. "I have a beautiful old Italian instrument," she says, fondly. "It used to belong to my teacher, Enrico Gatti (at the Royal Conservatorium in The Hague). I found out just after I finished studying with him that it was for sale, because he wanted an older instrument. It's from 1780, technically more in the classical period, but I have it set up as a baroque violin. It's just got a beautiful sound."
Despite precarious funding, Van Diemen's Band has a future in Tasmania. A CD has been recorded and will be released on the ABC Classics label in October. The next concert, in the same month, will be at a chamber music festival at Evandale, the historic village in northern Tasmania.
*Martyn Goddard ,a former ABC journalist is a commentator/analyst, specialising in health analysis. He was also a frequent feature writer for the SMH and editor of the country's two major gay community publications, the Sydney Star Observer newspaper and OutRage, a national colour magazine. And he worked in national HIV/AIDS policy development.
Martyn Goddard*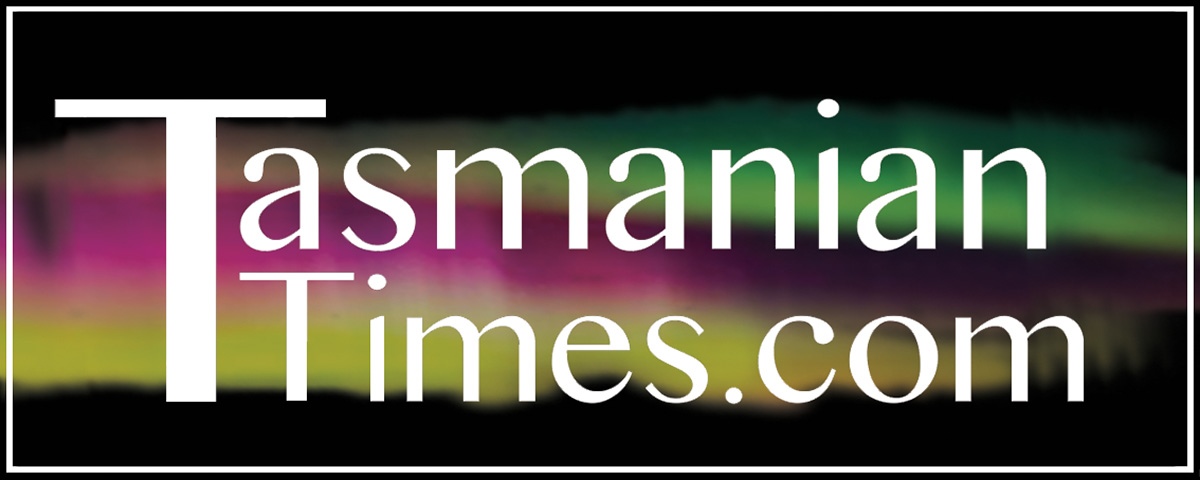 Author Credits: [show_post_categories parent="no" parentcategory="writers" show = "category" hyperlink="yes"]