*Pic: From 'Team Mulawa' here: "Greg Farrell Jr, "Mr. Mulawa": Greg is by nature very hands-on – activity done translates into learning and understanding – and he still applies this essential quality to the horses with ambitious zeal and earnest dedication. Greg is a natural horseman – his innate affection for and confident ease with horses is readily apparent in his daily interaction with the horses at every level. Although Greg's primary vocational responsibility has always been Managing Director of Federal Group (the highly successful and widely respected Australian owned family business and the world's second oldest hotel group), he always finds quality time for the horses. He remains integrally involved with all the handling and training of the Mulawa Arabians, from early breaking through the professional turn out of top level show ring performers in hand. (Pictured with ADVENT) "
First published March 15
This is the man who holds the key to Tasmanian pokies …
And this is the man who will make the decision …

*Pic: of Tasmania's Treasurer Peter Gutwein, from his website. Says James Boyce: "There is no evidence that Peter Gutwein is a habitual liar or heartless cynic. Why, then, would he mislead the community about the extent of this suffering?"

Leunig, http://www.leunig.com.au/ … used with permission
… A decision which will decide the future of pokies in Tasmania … the most abject failure of politicians, perhaps in the history of Tasmania.

Andrew Wilkie MP, launches the book …

Publisher Chris Feik talks about publishing Andrew Wilkie's Axis of Deceit, The Extraordinary Story of an Australian Whistleblower … and the threatening legal implications of doing so. The book, below …

James Boyce …
There is no doubt this is a terrible, terrible political failure. Its roots lie in the likely bribery of Kevin Lyons (I drove him in my car in Burnie in the early 70s from a speaking engagement, after he had resigned to bring down the Angus Bethune Liberal government …)
This must be investigated, says James Boyce to a standing-room only audience at the Republic last night. Police must reopen the case. In fact he's written to Police Commissioner Darren Hine to that effect. Hine's reply: There are some still living who might be implicated. Boyce: 'That is one good reason to reopen the case.'
As writer Amanda Lohrey says in her brilliant essay in The Monthly ( Tasmania got gamed, here )
… Losing Streak is a remarkable work, and even for the reader with no interest in gambling it offers a valuable case study of bad governance and its consequences. Between 1998 and 2000 Boyce was manager of social action and research at Anglicare Tasmania, and in that role (and later as a consultant), he observed firsthand the deleterious effects of poker-machine gambling. Just as Nick Xenophon was spurred into politics by his work as a solicitor dealing with families broken by poker-machine addiction, Boyce was galvanised by the Anglicare experience. Although clearly incensed by what he perceives as justice denied to Tasmanian taxpayers, the respected historian is no mere moralising pamphleteer. The forensic detail of his research speaks for itself and much of his case for reform is made on economic grounds. Who benefits from the current Federal Group monopoly is the question he poses, and the answer isn't edifying.

At the end of 1968 the Labor government steamrolled casino legislation through the Tasmanian parliament in the face of stiff opposition, and a ban on poker machines was written into the legislation to appease its critics. A state election in the following year produced a hung parliament, and the Liberals combined with the leader of the newly formed Centre Party, Kevin Lyons (a former Liberal member), to govern in coalition. Lyons, son of former prime minister Joseph Lyons, became deputy premier, but not for long.

Despite his earlier opposition to the Wrest Point casino, the new Liberal premier, Angus Bethune, decided for political reasons to support the proposal for a second casino in the north of the state. Opposed to a monopoly, Bethune opened the second casino up to competing bids, and Stocks and Holdings Ltd was selected over Federal Hotels in 1971.

Soon afterwards Lyons announced that "mutual trust" between him and Bethune had broken down. Lyons resigned from the government and with its slender majority gone parliament was soon dissolved. The details of this bizarre episode are too byzantine to be outlined here, but it was alleged, among other things, that Lyons had been given illegal inducements to destabilise the Liberal government. British Tobacco, which had been granted dubious land leases by the Reece government, paid Lyons $25,000 ($250,000 in today's money) to write his memoirs (never published). Soon after his resignation from parliament in 1972 Lyons bought expensive properties in Melbourne, and, despite no experience whatsoever in the field, set up his own public-relations company. His first client? Federal Hotels.

There were calls in Tasmania for a royal commission into what had quickly become a murky saga but instead a police report was commissioned, one that was never released for public perusal. Boyce has unearthed a copy of the report, and on his analysis the police investigation was manifestly inadequate. "Whatever the truth of the conspiracy charges," he writes, "it is clear that Federal Hotels' national casino monopoly was preserved through the collapse of a government that was actively promoting a competitor, and the installation of a new government with which the company had close political and personal ties."

Dramatic as the Lyons episode had been, it was just the beginning. In 1985 Federal Hotels persuaded the then Liberal premier, Robin Gray, to introduce gaming machines. In one of the more risible arguments to emerge during the company's public-relations campaign, managing director John Haddad informed the Mercury newspaper that the machines were no big deal, indeed were something of a public service: "the machines are designed for people who are shy, lack confidence or do not understand the rules of a game and wish to gamble away from the scrutiny of others". Bob Brown, then a state MP, was the only member to vote against their introduction. Brown was one of the first to foresee that ecotourism, not casinos, would be the key to Tasmania's tourist industry. He also pointed to the fact that despite all the rhetoric around casino-based tourism more than 80% of casino earnings came from Tasmanians …
James Boyce is convinced that now is a crucial moment; now things can change. Now the insidious nature of modern poker machines – which seem to make pokies habitual – can change …
But, we're dealing with politicians …
As Amanda Lohey says in The Monthly …
… In 1998 Labor took power under Jim Bacon, whose wife, Honey, had worked at the Wrest Point casino as a croupier. Early in 1999 the Bacon government abolished bet limits that had been part of the original deal to get poker-machine legislation through parliament. Federal Group's profits subsequently soared from $596,000 in 1993 to $29 million a decade later, with the largest proportion coming from gaming machines.

This was followed in 2003 by what Boyce dubs the deal of the millennium. Federal Group was granted a further extension of its monopoly licence to, in real terms, 2023. Included in the deal were a number of favourable conditions, such as no restrictions on the company's right to buy the most profitable poker-machine venues and then compete with neighbouring pubs on advantageous terms.

According to a study on the impact of gambling in Tasmania, conducted in 2009 by the South Australian Centre for Economic Studies, poker machines were deliberately concentrated in poor neighbourhoods, and local councils had no power to stop this.

A 2016 report by economist Saul Eslake revealed that Tasmania has "greater concentrations of social and economic disadvantage than any other State or Territory", and gross household incomes around a third less than the national average. As if this were not problem enough, as Boyce documents, one in eight Tasmanian families has an immediate family member with a gambling problem, a figure that has doubled since poker machines were introduced. Given these figures it's not surprising that public opinion continues to be hostile to the expansion of the machines, and a 2015 opinion poll revealed that 84% of the population believed the community had derived no benefit from them.

How, asks Boyce, has Tasmania benefited from Federal Group's monopoly? "Because no other jurisdiction used the Tasmanian model, it is hard to predict what the pokies licence would have fetched on the open market," he writes. "Only in Tasmania was the licence-holder free from competition and almost all capital costs. The Tasmanian licence provided the sort of recession-proof, risk-free, predictable income stream so highly regarded by bankers. It would have been highly sought after." Boyce cites the Business Review Weekly's 2006 'Rich List' edition, which, in explaining how the Farrells became the then 18th-richest family in Australia, concluded that Federal Group had "exploited compliant governments" and that Tasmanian politicians had "failed taxpayers on this issue" …
*Lindsay Tuffin has been a journo since 1969, mainly in Tassie apart from a few years elsewhere in Oz, and in Pomland where he had a brief stint as a youth worker and where for five years he edited 'Buzz' – a magazine dealing with church and social issues and which was beaten in audit circulation only by the Specialist Interest category of Aero Modeller magazine …!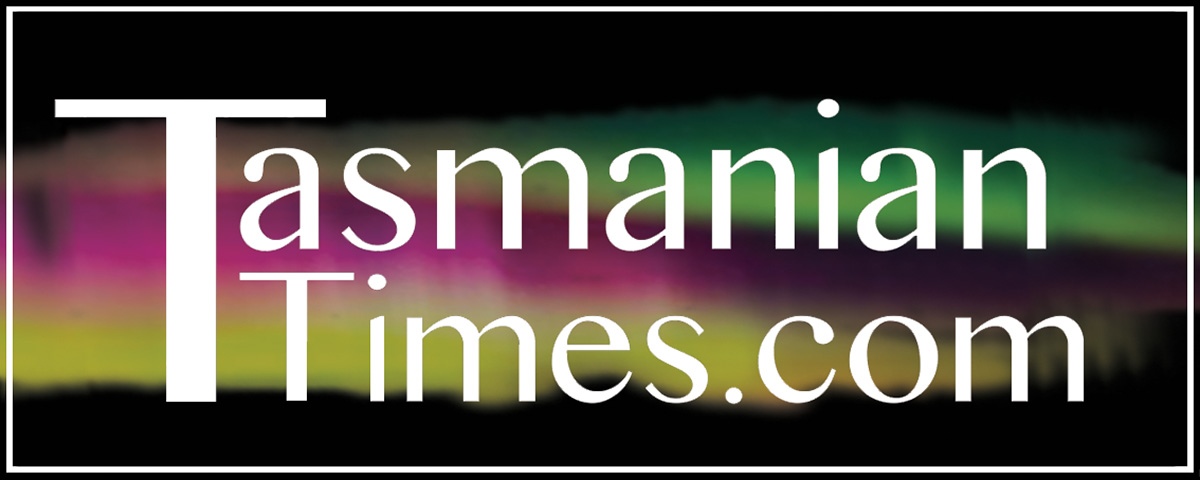 Author Credits: [show_post_categories parent="no" parentcategory="writers" show = "category" hyperlink="yes"]