Cover of the book …

*Pic: of Tasmania's Treasurer Peter Gutwein, from his website: "There is no evidence that Peter Gutwein is a habitual liar or heartless cynic. Why, then, would he mislead the community about the extent of this suffering?"

*Pic: From 'Team Mulawa' here: "Greg Farrell Jr, "Mr. Mulawa": Greg is by nature very hands-on – activity done translates into learning and understanding – and he still applies this essential quality to the horses with ambitious zeal and earnest dedication. Greg is a natural horseman – his innate affection for and confident ease with horses is readily apparent in his daily interaction with the horses at every level. Although Greg's primary vocational responsibility has always been Managing Director of Federal Group (the highly successful and widely respected Australian owned family business and the world's second oldest hotel group), he always finds quality time for the horses. He remains integrally involved with all the handling and training of the Mulawa Arabians, from early breaking through the professional turn out of top level show ring performers in hand. (Pictured with ADVENT) "
The ingrained assumptions of a political class …
First published March 2
On almost every index, Tasmania is the most disadvantaged state in Australia. The economist Saul Eslake has recently established that Tasmanians are 'older, sicker, affected more by disability, less likely to have a job, earning less (if employed) and having less by way of real or financial assets than other Australians'. His Tasmania Report found that the island state has 'greater concentrations of social and economic disadvantage than any other State or Territory', with gross household incomes about a third less than the national average.
Among the poorest of its poor are the more than 8000 people whose gambling is causing 'adverse consequences' to them and their families. A decentralised population of only half a million people means that Tasmanians also enjoy unusually strong community ties; every second person knows someone with a gambling problem, and one in eight has an immediate family member who is directly affected.
About 85 per cent of all the money lost by 'problem gamblers' is through addiction to the world's most dangerous form of poker machine. Industry whistleblowers have confirmed that these high-intensity machines are designed to 'capture' vulnerable people through 'special features' and encourage them to gamble compulsively.
By this measure, the machines have been a great success. Research commissioned by the Tasmanian government found that the majority of people in a pokies lounge at any time are likely to be clinically defined problem gamblers, and that people experiencing negative impacts from their gambling account for about half of poker machine expenditure. In other words, pokie addicts are not just customers of Tasmania's gambling industry; they are its core business.
The state's treasurer, Peter Gutwein, has claimed that the most recent government-commissioned study 'found that the rate of problem gambling in Tasmania has fallen by over 25 per cent'. He suggested that this evidence should 'temper emotions flaring in the debate around poker machines'. But the report he cited specifically warns against using its figures to claim that problem gambling has decreased.
What the researchers concluded was, 'The proportion of Tasmanian adults experiencing the most acute problems associated with gambling is unchanged [my emphasis].'
Problem-gambling statistics are not like the impersonal economic indices that all treasurers are inclined to interpret in the best possible light. Every person with a gambling problem is an individual in pain.
After decades of research, there is no longer any doubt that poker machine addicts are more likely to commit crime, suffer depression, anxiety and other mental-health problems, encounter relationship difficulties, become homeless, lose contact with loved ones, and endure financial hardship. Their partners, parents and children are locked in lives of desperation because of their addiction. Significant numbers of these constituents have been brave enough to tell their heart-wrenching stories to MPs. There is no evidence that Peter Gutwein is a habitual liar or heartless cynic. Why, then, would he mislead the community about the extent of this suffering?
The most obvious answer is that his line supports the government's entrenched policy. Tasmania is the only state with a single pokies licence, and the contract is due to expire in 2018. The treasurer – even before a parliamentary inquiry began looking into this issue – has announced that there will be no change to the number and location of poker machines.
What is not so easy to explain is why the government is so resistant to change? Every poker machine in Tasmania is owned by Federal Hotels, a Sydney-based company fully owned by one family (who have become, on the back of this monopoly, one of the richest in the nation). This means that no other state has so few losers and so many potential winners from pursuing reform. Beneficiaries would include the majority of hotels and clubs. Nor is this a state government that is 'addicted' to pokies revenue.
The terms of the remarkably generous pokies contract with Federal Hotels mean that not even the harshest critic could claim that gambling policy has been driven by a commitment to maximise financial return. This once-in-a-generation opportunity to remove poker machines from the community also enjoys overwhelming popular support. When the Tasmanian parliament moved to legalise poker machines in hotels in 1993, opposition was so high that even Tattersalls, after conducting polling, became nervous about returning to the state where it was founded. Numerous polls have confirmed that public opinion has not changed since.
Peter Gutwein's position on poker machines is not in the interests of the Liberal Party, its small business heartland or the Treasury. The policy defies political and economic logic, not to speak of its callous indifference to harm.
To understand the treasurer's rhetoric, it is necessary to recognise that for nearly fifty years almost every minister in charge of gambling policy, regardless of political allegiance, has misrepresented data to defend the industry. The latest propaganda is less an expression of an individual politician's views than of the ingrained assumptions of a political class. Their trenchant support of the status quo is not due to self-interest, but to a conflict of interest that permeates the political establishment.
Only Tasmanian history can explain Peter Gutwein's spin and the determination of both major political parties to block substantial poker machine reform. This history did not begin with the arrival of pokies in the 1990s, but with a gambling licence issued in the 1960s. It began with the machinations behind the development of Australia's first casino.
All about Losing Streak, Black Inc. here

James Boyce
Launch details …
James Boyce Author Talk Wednesday 15 March, 5:30pm Not Just Books, 52 Wilson Street, Burnie, TAS, 7320
Losing Streak launch Tuesday 14 March, 5:30pm The Republic Bar & Cafe, 299 Elizabeth Street (Corner of Burnett) North Hobart
• The Conversation: Tasmania's pokie problem: stress and disadvantage exploited more than anywhere else in Australia
• Pat Caplice, Rein in the Pokies: Parliamentary Committee told to Rein in The Pokies
• Examiner: Tasmanian gaming inquiry hears of impact of pokies on communities
• Amanda Lohrey, The Monthly: Tasmania got gamed James Boyce's 'Losing Streak' investigates how one family came to rule the state's poker-machine industry
EARLIER on Tasmanian Times …
• Federal Hotels' 1993 submission to extend pokies to the 'Burbs. Federal's own Social Study report
• The Tasmanian Politician … and the powerful will of Mr Farrell …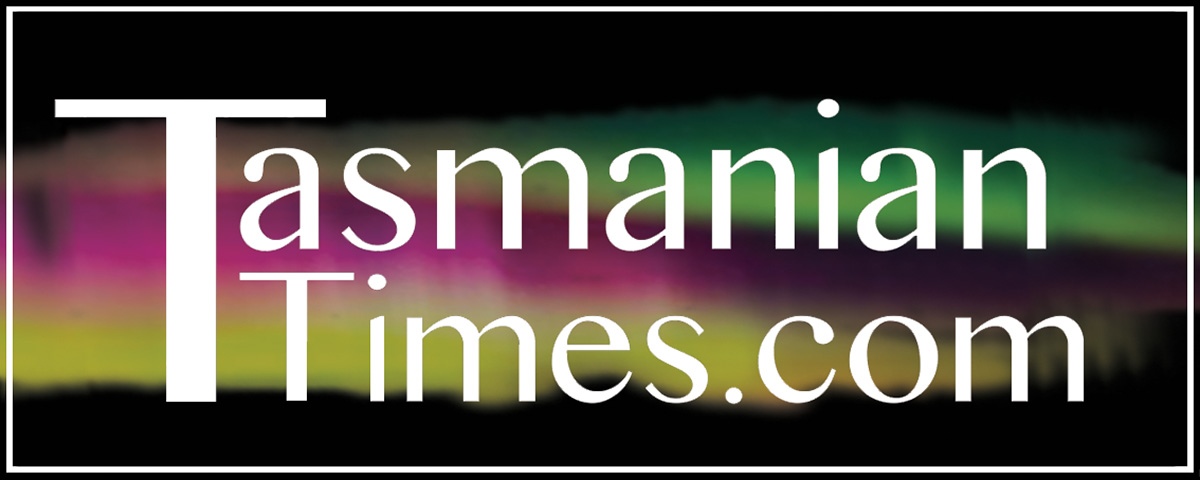 Author Credits: [show_post_categories parent="no" parentcategory="writers" show = "category" hyperlink="yes"]