Thursday in Hobart, White Ribbon Research Advisor and University of Tasmania Professor of Social Work Bob Pease launched his White Ribbon Research Series Paper: Men as allies in preventing violence against women; principles and practises for promoting accountability. ( https://www.eventbrite.com.au/e/white-ribbon-research-launch-tickets-32579163154 )
Professor Pease spoke last week at the Nordic Model Australia Coalition 'NorMAC' International Women's Day Public Forum held at Parliament House in Hobart: Men's Violence to Women: A Broader Conversation (https://www.facebook.com/218942771831050/photos/a.419501001775225.1073741828.218942771831050/420616148330377/?type=3&theater)
Professor Pease is a supporter of policies aimed at ending demand for prostitution as part of a broader framework of ending male violence to women and supports Nordic model laws. Several White Ribbon members who attended the IWD forum in Hobart last week expressed concerns about White Ribbon's current resistance to confronting male violence to women in the sex trade. White Ribbon Australia continues to fall behind on best practice policy on stopping all violence to women.
This must change.
University of Wollongong Professor Michael Flood, Chairman of the White Ribbon Research and Policy Group, has recently joined the Prostitution, I don't buy it campaign initiated by NorMAC in 2016. ( https://www.youtube.com/watch?v=e66asChfq7M )
In a White Ribbon Canada report published in 2011, Prof Flood also raised the issue of violence to women in the sex trade stating "Globalisation, poverty, organised crime, war and conflict, media, colonialism, and racism all factor significantly to understanding trafficking and commercial sexual exploitation … Ultimately, we need to improve men's accountability and responsibility as consumers of pornography and commercial sex in reducing the 'demand', and therefore the harmful consequences, while working towards a new paradigm of healthy, diverse understandings of men's sexuality." ( http://menengage.org/wp-content/uploads/2014/04/WRC-statement-on-men-and-GBV.pdf )
Last year in The Saturday Paper, Prof Flood elaborated on criticisms of the increasing corporatisation and lack of policy direction in White Ribbon Australia.( https://www.thesaturdaypaper.com.au/2016/11/19/exclusive-white-ribbon-splits-direction/14794740003994 )
Tom Meagher, from Victoria, on his return to Ireland, joined the White Ribbon campaign and wrote a Submission to UN Women on the harms to girls and women in prostitution and fiercely supports Nordic Model laws. ( https://whiteribbonblog.com/2016/10/25/mens-development-networkwhite-ribbon-ireland-submission-to-un-women-on-human-rights-the-sex-trade-prostitution/ )
White Ribbon UK's submission to the Scottish parliament also favours targeting demand ( http://www.parliament.scot/S4_JusticeCommittee/Inquiries/HTE10WhiteRibbonCampaign.pdf ) and last week the Scottish National Party (SNP) passed its resolution supporting Nordic Model laws in response to the growing best practice, human rights based approach to the violence of prostitution. ( https://inews.co.uk/essentials/news/politics/snp-backs-changes-scotlands-prostitution-laws/ )
Dr Pala Molisa of New Zealand, who has previously criticised White Ribbon for not attacking the systems of oppression in the sex-trade stated in 2015 that " … anti-violence campaigns like White Ribbon are yet to challenge these sexual-exploitation industries, and their legalisation, in any serious or sustained way." ( http://e-tangata.co.nz/news/white-ribbon-too-white-and-too-polite ) Dr Molisa was a guest-speaker at an International Women's Day event organised by the Coalition Against Trafficking in Women (CATWA) held at the Royal Institute of Technology (RMIT) in Melbourne last week. Included on the panel was sex trade survivor and former volunteer activist with New Zealand Prostitutes Collective ( NZPC), Sabrinna Valisce. ( http://www.feministcurrent.com/2016/05/12/unethical-practices-produce-new-york-times-sex-work-story/ )
Until now, White Ribbon Australia has not engaged with survivors of the sex-trade, many of whom have suffered appalling violence by sex-buyers and pimps.
The commodification and objectification of women is the root cause of male violence to women and White Ribbon need to honestly engage with all issues which are at the core of the epidemic of male violence to women.
It is with sincere hope that the launch of Prof Bob Pease's paper will give White Ribbon Australia the impetus to expand its policies to include openly opposing all forms of violence to women including the commodification and objectification of women in the sex-trade, including pornography.
In keeping with the spirit of International Women's Day, it is time for White Ribbon Australia to stand in solidarity with their international partners who have joined the growing global movement against the global sex-trade and in support Nordic Model laws on prostitution.
See more:
http://www.oldtt.pixelkey.biz/index.php/article/purple-ribbon-takes-message-to-white-ribbon-australia#sthash.YcFJqIQj.dpuf
Here is a link to the article which Bob Pease launched Thursday night for White Ribbon:
https://www.whiteribbon.org.au/wp-content/uploads/2017/03/WhiteRibbonResearchPaper_LR.pdf
*Matthew Holloway is a trained Counsellor and has worked as a social worker with prostituted people in Victoria. Since returning to Tasmania in 2012, Matt has worked with males facing a wide range of issues including homeless and mental health. Matt also works with sexual abuse survivors and is a passionate social justice advocate who is an active member and board member of several community organisations.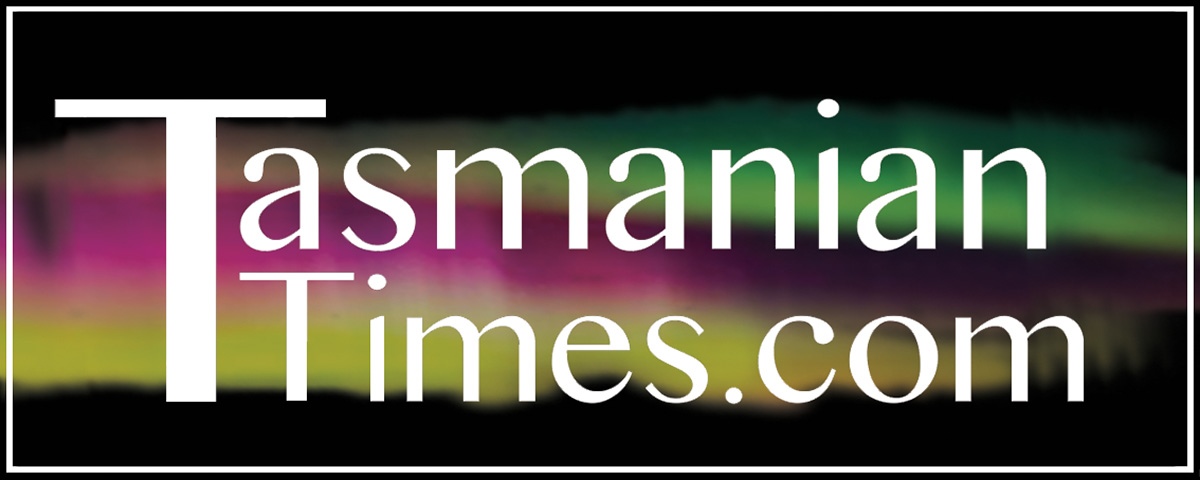 Author Credits: [show_post_categories parent="no" parentcategory="writers" show = "category" hyperlink="yes"]