Perhaps it's because spring is coming and everything is more acute.
There is more light. But there is still much dark. And I've been thinking lots about darkness and light.
Certainly for me – and I am a narcissist (mind you I have come to the conclusion that we all are; we all love talking about ourselves because we are so fascinating) – this is the case.
It has been a strange, strange past year.
There's been lots of light for me. And a bit of dark; including an underbelly.
Perhaps it is because I am such a lover of wine and beer; from the moment the old sub-editor on The Examiner invited me, the brand new and very naive 16 year-old journo to accompany him to the Courthouse main bar 45 years ago and I tasted for the first time the volatile amber liquid, I have loved pubs. I have loved the taste of beer. And wine; specially shiraz and bubbles. And through that love early on adopted a bohemian life with a growing appreciation of stream-of-consciousness writing and Gonzo Journalism. They breast the rise like a burst of dirty thunder (Hunter S. Thompson, Hells Angels)
I have not loved quite so much the ferment thrown up by the ghastly sickle-carrying ghost rider who follows; and whose progenitor must be the memory imprint of humankind's first encounter with fermented fruit … as we trod from the animalic world into the world of self-awareness.
That rider eventually chased me back within the boundaries of my childhood religious fundamentalism (for nearly two decades) until I leapt again over the high-placed rails.
It is with alcohol fuel that I have sometimes tasted exquisite moments of joy. And sometimes the darkest, deepest depths … including during the past year.
One Sunday started with a deck barbie; and ended with a disappearance for a long carouse with a mate; consternating the long-suffering family.
There have also been funerals, book launches, then one carouse during which, not for the first time, I felt the threat of violence. It's terrible where your tongue can lead you.
OK … I was a little discombobulated, but after all, I was carefully schooled in old-school journo lifestyle … and am occasionally therefore used to being, well, a little discombobulated! And I use my tongue, a lot. It occasionally runs away with me; and sometimes I can't even remember …
I have a long experience of being occasionally a little discombobulated … sometimes a large discombobulate … as so many establishments over so many years may attest; not least my old biker mate Matt Hamilton – god bless you Matty and Lauren – your long and sometimes painful history of allowing me to enlarge in your establishments …
My mate Donzo Knowler tells the funniest story about a visit to one of those houses, Joe's Garage in Hobart, a decade or so ago.
Out carousing – or escaping the Mercury where I was its most frustrated (and sometimes indulged) employee – I would occasionally end up in Joe's where Matt's daughter Joc ran the bar. A couple of things happen when I take vastly too much liquor: poetry and lust. I would ever so predictably endlessly roll out stanzas of Gerard Manley Hopkins, Auden, William S whilst gazing in discombobulated wonder at poor Joc.
An aside here about lust. We try terribly hard to keep from acknowledging our animalic history. We perch, we Westerners, in sometimes astonishing luxury, trying terribly hard to deny our oh-so-recent step from the animalic world into the world of self-awareness. For goodness sake, it is not so terribly long ago that we were running down our evening meal over vast distances on the plains of Africa … mostly every day. Now too many of us are obese, self-indulgent and in denial about our need to use our bodies, daily. And it is such a short step from that denial to the denial of being the horny Bonobos/Chimpanzee. It is not about curiousity as recently detailed in a court. Our sexual drive is one of the fiercest of all our instincts; we cannot deny it or suppress it … if we try it will burst out somehow, somewhere … too often terribly distorted …
Now, back to Joe's Garage. My mate Donzo has a mate who is a large Pacific Islander who once moonlighted as a bouncer at Joe's. He told his mate that next time I turned up at Joe's he should refuse entry because "this is a Wordsworth house".
He did!
Then he let me in …
On another occasion, however, I was turned out … late, late in the evening from a cute establishment on the Boulevard of Broken Dreams.
The evening began so well. Meeting a journo mate, the charming barman, the banter about the wondrous ale … then a book launch; then the meal with mates; then the unfortunate and a tad discombobulated return to the establishment I had earlier loved so much being in.
But it was all so different. A chap insisted I should leave …
I did. Now, what did I say; if only I could remember … but I do know my tongue had led me down a very dangerous path.
What did light up was the memory of being in Alice Springs a decade or more ago on a night out with me bro. Asked to leave a nightclub, I (we) did… then I insisted on marching into the nearby police station to lodge a complaint about being evicted. The stressed Sergeant looked me deep in the eye and suggested I should leave … NOW … he nodded to the nearby cells heaving with loud, abusive and dangerous drunks.
I did.
What is the moral of this story? Alcohol can be your very worst enemy.
It is true as monumental imbiber Winston Churchill once said that "I have taken more out of alcohol than alcohol has taken out of me." But in an instant it can take away … everything … reputation (not that I am bothered about that too much. I love Richard Flanagan's observation that … he (read every every man/human) is not a man who fits into the easy mould of conformity and respectability, those soul crushing notions of how we ought live, of who we might be), family, love, even your life.
And life is so precious … as I realise when waking from an occasional nightmare carouse, with that bottom-of-birdcage mouth, thunderous aching brain complete with lightning flashes, wearied body, and very dark, blank spaces where once was memory.
Sitting just last week in the chapel at Cornelian Bay listening to the wonderful eulogies (Max Bound 1924-2012) to the wonderful Max – who would drive in his mid-80s from his retirement home for a cuppa tea with me in Howrah Flats (always ending with a gift for Tassie Times) – I could not but wish I was more like this man, who was so admired by so many for his passionate lifelong commitment to justice, his iron discipline taught by living the rigours of The Depression … and the simple joys of family.
How frivolous am I by comparison, I wonder … how much a dilettante?
Max I want to grow up to be like you … Not too late is it?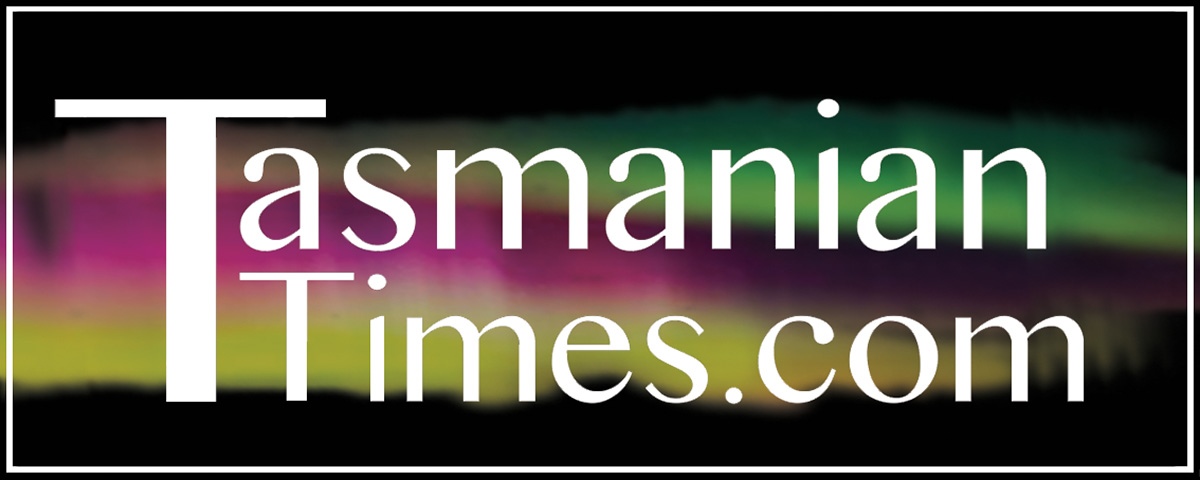 Author Credits: [show_post_categories parent="no" parentcategory="writers" show = "category" hyperlink="yes"]