Australia's foreign policy and its dependence on America has been in existence since the Second World War and was re-confirmed during the Liberal Prime Minister Harold Holt's Prime Ministership. In 1966 Prime Minister Holt, during a visit to the White House, uttered the slogan "all the way with LBJ" which at that time was aimed at confirming Australia's commitment to America's war in Vietnam.
Later, John Howard's Government followed this policy of American dependency by committing Australian troops to the American wars in Iraq and Afghanistan – on no more than a fabricated scare about 'weapons of mass destruction' (supposedly in the possession of Saddam Hussein) and also assumptions about Al Qaeda cell formation in Iraq.
Tony Abbott, whilst fighting the 'death cult," continued this legacy in foreign policy by spending, during 2014/15, a total of $80,281,391.78 a day. That's over eighty million dollars per day, according to the Australian Strategic Policy Institute, whilst at the same time his Minister for Finance, Joe Hockey, spruiked his Budget concerns by stating that, "the days of entitlement are over".
At the time of writing this article, the Australian Federal Government is asking for submissions for a "Foreign Policy White Paper" which closes on the 28th of February 2017. In this foreign policy White Paper the American/Australian Alliance must form a significant part. This government policy review is much overdue, in view of the American foreign policy changes made in 2011 by President Bush Jnr.
The foreign policy of President Bush, since the destruction of the Twin Towers in September 2011, changed the US foreign policy dramatically. President Obama, despite his pre-election rhetoric and Nobel peace prize, implemented Bush's policy with vigour by continuing the fight against terrorism and by so doing endangering the security of America and its allies.
American foreign policy is bound to change again under the recently elected President Trump.
Despite the request by this government for submissions for the Foreign Policy White Paper, Prime Minister Malcolm Turnbull and his Foreign Minister, Julie Bishop are already, with their sycophantic statements about Donald Trump's foreign policy announcements, forecasting the outcome. Regardless of what may be the suggestions for change in the White Paper with respect to Australian foreign policy, the American alliance will not change.
To combat terrorism, Bush instituted after 2011 the" Joint Special Operation Command" (JSOC). This is a sub unified command of SOCOM (Special Operations Command) comprised of rigorously screened soldiers, sailors, airman, marines and private contractors who are only answerable to the President and not to Congress and can, with total disregard for sovereign borders, be employed anywhere in the world to fight terrorism.
The new perception of the American President Obama and the military was, "the world is a battlefield".
These changes have drawn Australia into anti-Terrorist strategies which can be undertaken anywhere in the world, solely determined by the American President and secretly executed by the JSOC or private contractors without prior knowledge by their allies or the countries subject to their anti-terrorist operations.
Obama, during his Presidency frequently employed and empowered the JSOC and has conducted countless drone attacks in countries which the US is not at war with and therefore has totally disregarded their sovereignty – although not always without their knowledge.
Those drone operations often result in heavy collateral damage, with an average rate of one terrorist killed for 16 to 20 innocent civilians as collateral damage.
Australia is very much involved in these Drone operations. The tracking station in Pine Gap forms a vital part in the tracing of suspect terrorists by tracking mobile phone communications. The Department of Defence informed Fairfax Media that Pine Gap tracking facility is operated by a staff of eight hundred (800) commanded by an American officer with an Australian deputy.
These anti-terrorist drone operations are condoned by the Australian Government without any input into operational decision making but are nevertheless initiated with information gathered from American facilities within Australian territory.
Because of this tracking facility in Pine Gap Australia supports this selective killing of individuals, in countries we are not openly at war with.
Sometimes those killed are only suspected of association with terrorist organisations without any evidence of having committed any terrorist acts.
Since those suspected terrorists are killed without trial and sometimes without substantial evidence, it should be a moral and legal question for the Australian electorate but because they are secret operations the electorate is not informed.
Unfortunately many of the raids executed, some of which were bungled by the CIA and JSOC, have embittered the local populations which were victims of these attacks and because of that our security has been endangered.
Labor Leaders and the Greens have called for careful reassessment of the Australian Alliance given the ambiguity of President Trump's perception of foreign policy.
Commenting on the latest missile launching in North Korea, Julie Bishop stated she concurred with the response of Donald Trump since this was a threat to our region. When pressed about whether it would endanger Australia, she avoided the question but repeated that it would be a danger to the region but followed up with condemning the Labour Party and the Greens for what she called 'reckless behaviour by questioning the Australian /American alliance'.
After the comments made by Julie Bishop, Prime Minister Turnbull and Peter Dutton in response to Donald Trump's foreign policy diplomacy, it appears the request for submissions to the White Paper is a 'white-wash'.
Regardless of Donald Trump's foreign policy which could turn America into dangerous ally the conservative liberal party seems to be, "all the way with the USA ".
Something which should concern the electorate is the Australian joint operations with the American Navy in the South China Sea.
As recently as October 2016 the Australian frigate HMAS Warramunga, the mine warfare vessel HMAS Yarra, twelve F/A 18A Hornet aircraft, an Orion maritime patrol aircraft, a Wedgetail surveillance aircraft and an Infantry Platoon took part in a show of strength in the South China Sea.
The aggressive stance by China in the South China Sea is more a reflection of the Chinese-Japanese relationship and China's bitterness about the Diaoyu/Senkaku Islands which Japan annexed after a war with China in 1895.
America's motives for demanding unrestricted presence in the South China Sea may not be those of Australia since China is one of Australia's major trading partners, but the American ambitions could draw Australia's dependency into a very dangerous conflict.
References –
'Dangerous Allies', Malcolm Fraser, Melbourne University Press, Carlton, Victoria, 2014.
'Dirty Wars', Jeremy Scahill, Nation Books, UK 2013.
ABC.net.au/news, 5th October, 2016.
*Bob Lubout is a 'climate refugee' from Perth WA. He has been living in Penguin on the NW coast of Tasmania with his artist partner Sandra and their two dogs, Tessie and Winston since 2013. Bob's work history includes owning his own TV/Electronic repair and maintenance business for many years and travelling all over the world servicing and installing analytical mining and industrial X-ray equipment. He went to Curtin University as a 'mature age student' where he gained a Bachelor of Education majoring in Sociology and Politics and then onto Murdoch University where he gained a Graduate Diploma of Science and Technology Policy. This led him to a career as a TAFE lecturer, teaching electronics, maths, science and aviation. Bob now enjoys spending his time researching and writing and flying around this beautiful part of the world in a small aircraft.
• Fairfax: The Secret Iraq Dossier; Inside Australia's Flawed War …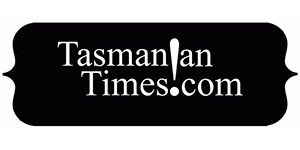 Author Credits: [show_post_categories parent="no" parentcategory="writers" show = "category" hyperlink="yes"]