A whale shark caught by Geelong Star …
Eric Abetz was the Minister for Fisheries, Forestry and Conservation in the Howard Government from 27 January 2006 to 3 December 2007. One could safely say that on all the available evidence Abetz was a disaster in this portfolio – think Managed Investment Schemes, tax scams protected and promoted by Abetz against the advice of the Tax Department leading to the eventual bankruptcy of Great Southern, Gunns, Wilmot, FEA and the loss of billions by both the ATO and investors.
By 2012 Abetz was in Opposition yet we still find him putting his oar in, this time pushing a Super Trawler and then compensation for, in his opinion, the greatly wronged Seafish Tasmania when its licence to fish using the Abel Tasman was revoked by the Labor government, as may be confirmed by these references in Hansard:
Wednesday 12 September 2012:
Abetz: Has the Minister sought or received legal advice going to issues of compensation to Seafish Tasmania as a result of the Government's latest backflip? Does the Government acknowledge that its knee-jerk reaction has exposed the Commonwealth to yet another significant liability …?
Monday 17 December 2012:
Abetz: I used to be Fisheries Minister. I know about the Commonwealth harvest strategy and I know that briefs go across your desk about these matters each and every day …
Tuesday 18 September 2012.:
Senator Abetz Leader of the Opposition in the Senate: In that case the headlines in the Tasmanian newspapers should be that the trawler may still well be allowed to fish and that no decision has been made. If that is the case, why is it that Labor Senators have been out in Tasmania, along with a Greens' Senator, celebrating the fact that this trawler [Abel Tasman] has now been stopped? I think we have an issue there of integrity … I have one final question … have you received any advice whatsoever in relation to the possibility of compensation in relation to Seafish Tasmania? In answering that, have you actually sought advice?
Tuesday 18 September 2012.:
Abetz: Let us get back to the actual issue as to whether or not Seafish Tasmania's application has been prejudged by the Minister … a decision has already been made by the ministers and any submissions that may be made by the owners of Seafish Tasmania will simply fall on deaf ears …
This concentrated campaign by a former Minister for Fisheries for compensation for a Tasmanian company begs the question:
How close is, or was, the Tasmanian Abetz to Geen, a director of Seafish ( http://www.abc.net.au/radionational/linkableblob/4198198/data/seafish-tasmania-pelagic-asic-report-data.pdf )?
The matter did go to the Federal Court of Australia and the Seafish Tasmania case was dismissed with costs awarded against it on 21 Feb 2014 – see Tasmanian Times 22/02/14:
http://oldtt.pixelkey.biz/index.php?/article/federal-court-od-australia-dismisses-seafish-tasmania-supertrawler-challeng/
Seafish Tasmania has always been close to our pollies and as a result has been well supplied with government money. On 9th September 2008 Seafish Tasmania received $150,000 from the Tasmanian Labor State Government and in 2012 Seafish Tasmania received, for its fish oil business, a Commonwealth grant from the Federal Labor government of $420,000. It then proceeded to dump some 1200 truckloads of waste fish by-product on private property.
The more than useless Tasmanian Environmental Protection Authority ( of the Gunns'-substantially-commenced-Pulp-Mill-at-Longreach fame ) had a rare victory on 9 March 2016 after years of investigation when a record fine of $40,000, plus costs believed to be $100,000, was awarded against Seafish Tasmania for dumping fish waste at Triabunna, a fine that Seafish notably failed to pay, a fine that cost the hapless EPA more than $100,000 to process!
Abetz, as the newly-appointed Minister for Employment in 2014, stated that the Federal Government "did not play favourites" with one company over another, then arranged a gift to Tassal, a Tasmanian public company, of $3.85 million of our money to process its own fish waste at Triabunna rather than use the existing Labor-funded Seafish Tasmania facility. In a funny arrangement it was proposed that Seafish Tasmania would continue to process Tassal fish waste until Tassal built its new facility, then Seafish would close and the workers would be given the option to transfer to Tassal.
Tassal:
We have made arrangements with Seafish that they will continue in operation until this facility is built and then we have made arrangements with Seafish that the employees at Seafish will have first opportunity to work at this new facility."
How was this deal done? Abetz as Minister for employment knows the answers. Was it a method of transferring money to Seafish Tasmania?
Was Abetz feeling somewhat ashamed of his largesse when he warned that such direct cash handouts to profitable businesses would not flow forever? He continued – "It will be very difficult to justify these ongoing types of expenditure!"
The Liberals then gave Seafish Tasmania and the Dutch-owned Geelong Star free access to our waters, thus causing the Chair of AFMA, Dr Kirsten Davies, to resign over Seafish Tasmania and director Gerry Geen and a perceived conflict of interest over quotas.
At least someone in this sorry saga had enough backbone to behave properly.
Then the story makes an enormous leap onto the front page of all mainland newspapers when a story about Seafish Tasmania and a $350 million dollar cocaine drug bust hits the headlines. This brings the record nearly up to date and shows the calibre of those to whom our Lib/Lab Green-hating pollies gift our money:
From http://www.smh.com.au/nsw/sydney-cocaine-ring-bust-largest-in-australian-history-20161229-gtjbjz.html
http://www.abc.net.au/news/2016-12-30/tasmanian-fishing-identities-held-after-record-cocaine-bust/8154188
I quote:
"The former director of a major Australian fishing company has faced court in Sydney after being charged over Australia's biggest cocaine haul.
Late on Wednesday, the Australian Federal Police announced it had arrested 15 men and seized 1.1 tonnes of cocaine worth an estimated $360 million.
The syndicate was allegedly using a fishing trawler to meet a "mother ship" from South America to bring the cocaine into Australia.
Joseph Pirrello, 63, was arrested in Sydney on Christmas Day.
Pirrello was formerly a managing director of Seafish Tasmania when the company brought the controversial super trawler Abel Tasman (later named Magiris) to Australia in 2012."
Maybe more of the Tasmanian connection will be revealed when the case goes to court on March 2017.
'Turn Off The Satellite Transponder'
The Federal Liberal Government allowed the trawler the 'Geelong Star' to turn off it's satellite transponder so it could operate in secrecy. This now appears idiotic given the role of associated fishing trawler owners in alleged narcotics importation.
The Chinese Cocaine Shipment of December 2016
An obvious question now is 'were Tasmanian fishing trawlers involved in the Chinese plan to import 186kgs of cocaine into Australia?' ( http://www.smh.com.au/federal-politics/political-news/largest-fish-trawler-geelong-star-arrives-in-australian-waters-20150401-1md4um.html ) Again this may or may not be revealed in court.
I ask:
• Why has this story been run in the Examiner with no mention of Seafish Tasmania?
I tender this to the readers of Tasmanian Times as a snapshot of corporate life and political power in this, your … Tasmania.

Police raid the dinghy as it docked at the tiny Parsley Bay boat ramp on the Central Coast. Photo: NSW Police Media

Sports bags, allegedly full of cocaine, intercepted at the Parsley Bay boat ramp. Photo: NSW Police Media
*John Hawkins has made a particular study of the life and times of Erich Abetz. Born and educated in England he has lived in Tasmania for 13 years. He is the author of Australian Silver 1800 – 1900, Thomas Cole and Victorian Clockmaking, Zoomorphic, The Al Tajir Collection of Gold and Silver and nearly 100 articles on the Australian Decorative Arts. He is a Past President and Life Member of The Australian Art and Antique Dealers Association; seventy five this year he has lived in Australia for fifty years. He has driven his four in-hand team from Melbourne to Sydney (1985) and from Sydney to Brisbane (1988) in the two world's longest endurance marathons; the only teams to ever complete these two events.
• ABC: Salmon farming giant Tassal to be probed over witness pulling out of aquaculture inquiry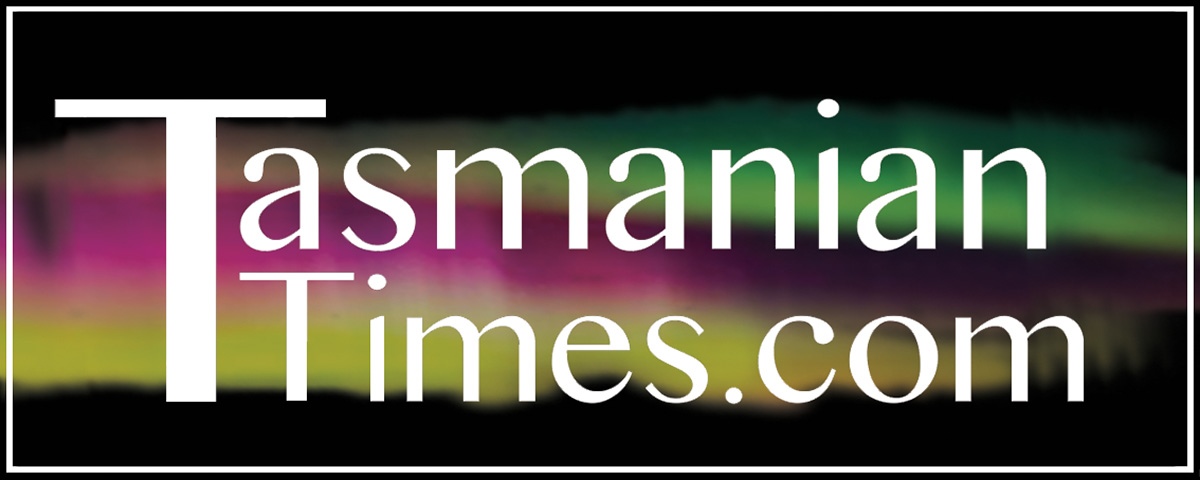 Author Credits: [show_post_categories parent="no" parentcategory="writers" show = "category" hyperlink="yes"]