*Pic: A photograph from Google Maps of the clearfell logging due west of Smithton as peeler billets are ripped out of the Tarkine …
• Save Mutual Valley: It seems FT have come to the conclusion that they are never going to get FSC certification
First published February 13
On 29 November 2016 the Liberal Government released documentation for a draft bill to prevent the shifting of profits out of Australia to countries with a tax rate of less than 24%. This bill when implemented will allow the ATO to impose a penalty rate of 40% on shifted profits.
The new tax, now known as The Diverted Profits Tax (DPT), will commence on 1 July 2017 to complement the current Australian Multinational Anti-Avoidance Law passed in 2015. The DPT aims to ensure that the tax paid by significant global entities properly reflects the economic substance of their Australian activities with the aim of preventing the diversion of profits offshore. The tax will apply to multinationals which have a global income in excess of a $1 billion and an Australian income of more than $25 million.
It would appear that Ta Ann Tasmania, through the assets and wealth of its ultimate owners in Sarawak, will fall within the remit of the ATO.
If not, then the legislation should be redrafted for it is, as one would expect of crony capitalism, purely window dressing that is not intended to affect the cronies or the maaaaaates.
Currently Forestry Tasmania has only one substantial customer, namely Ta Ann Tasmania (TAT) to which it is contracted to sell 157,000 tonnes of peeler billets annually under their current wood supply agreement.
To reduce the substantial losses already incurred in supplying the billets, Forestry Tasmania needs to source the billets as close to the mill door at Smithton as possible, otherwise their loss is exponentially increased.
Lapoinya is the classic loss-making example of Forestry Tasmania's dilemma. Because of its location it was logged 30 years before time to meet the contracts gifted by Evan Rolley as CEO of FT to his current employer Ta Ann — refer also to the current article on TT titled Roading in the Tarkine ( 'Forestry Tasmania: Illegal roading in the Tarkine' ). Both are examples, in the words of John Lawrence, of Forestry Tasmania's belligerent stupidity, born of contractual necessity.
We now come to the Diverted Profits Tax and its application to Ta Ann. I refer readers to John Lawrence and his most informative blog referenced here on TT by clicking on Tasfintalk ( here ). Scroll to the bottom and go to Ta Ann (6) and then the first article, namely The Ta Ann Dossier, 31 Jan 2016.
John explains blow by blow the history of Ta Ann in Tasmania and the fact that, for 5 of the 8 years for which financial data is available, revenue was insufficient to cover the factory costs.
Losses to date have been $15 million … even after the gift of $44 million in Government grants.
Profits are shifted by companies using one of three methods:
(a) Interest on loans.
(b) Foreign exchange losses.
(c) Adjusting the selling price.
Ta Ann Tasmania is owned by the Malaysian company Ta Ann Holdings Berhad which in turn is controlled by the Taib family of Sarawak whose head, Tun Abdul Taib Mahmud, owns or controls companies now reputedly worth US15 billion dollars.
I propose on behalf of all Tasmanians who see their island timber resource being exported at a loss to Malaysia through the combined efforts of a group of corrupt Tasmanian cronies that [i]On the 1 July 2017 the ATO puts Ta Ann and its owners up as the first case for investigation for possible profit shifting under the newly introduced Commonwealth Diverted Profits Tax.[/i]
If this happens I promise that I will then vote Liberal at the next election.
For a history of corruption over due process regarding Forestry in Tasmania read my Submission as tendered by Andrew Wilkie in the Australian Parliament and available on Hansard, Here: Forestry Tasmania, Andrew Wilkie MP and the tabled document …
*John Hawkins was born and educated in England. He has lived in Tasmania for 13 years. He is the author of "Australian Silver 1800–1900" and "Thomas Cole and Victorian Clockmaking" and "The Hawkins Zoomorphic Collection" as well as "The Al Tajir Collection of Silver and Gold" and nearly 100 articles on the Australian Decorative Arts. He is a Past President and Life Member of The Australian Art & Antique Dealers Association. John has lived in Australia for 50 years and is 75 this year. In two of the world's longest endurance marathons and in the only teams to ever complete these two events, he drove his four-in-hand team from Melbourne to Sydney in 1985 and from Sydney to Brisbane in 1988.
• Save Mutual Valley: It seems FT have come to the conclusion that they are never going to get FSC certification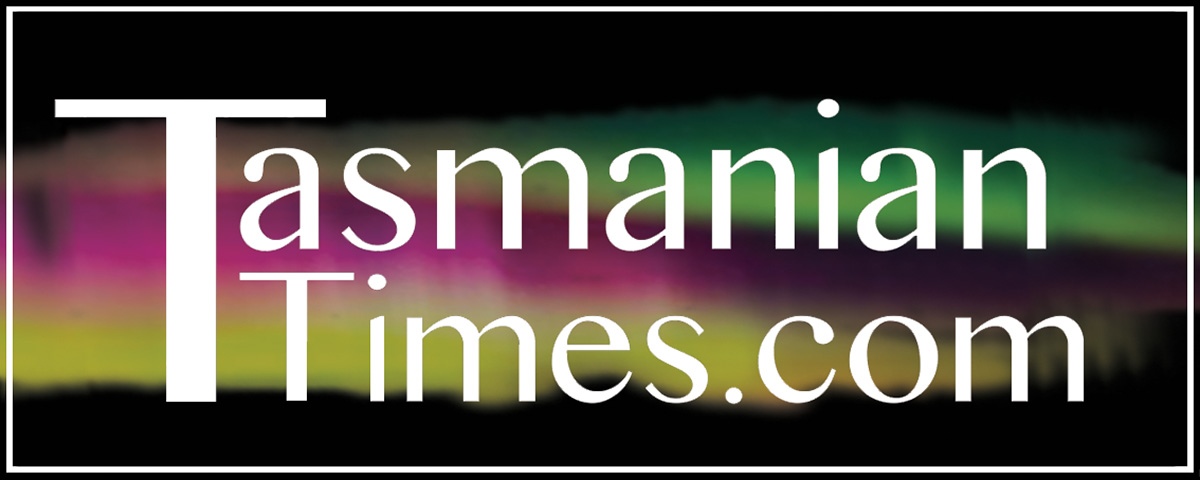 Author Credits: [show_post_categories parent="no" parentcategory="writers" show = "category" hyperlink="yes"]