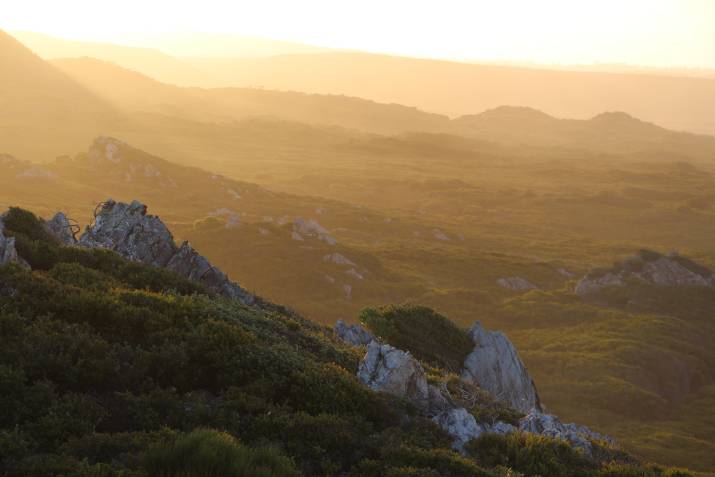 WEDNESDAY, March 1 …
• Vica Bayley: Premier undermines key Ministerial case for logging reserves
SUNDAY, February 26 …
• Jenny Weber: Tarkine forest protest continues …
An interesting Media Release from The Wilderness Society … which details co-operation between the Tasmanian Aboriginal Centre and the Wildos for research on the Tarkine – and to remove rubbish, weeds and marine debris.
The Media Release in full …
Volunteers from the Tasmanian Aboriginal Centre and the Wilderness Society have returned from the takayna/Tarkine coastline, completing an on-Country expedition to further research areas within the Western Tasmanian Aboriginal Cultural Landscape by surveying for sites of Aboriginal cultural heritage significance, whilst removing rubbish and marine debris from the remote coastline, monitoring shorebirds and mapping the extent of invasive weeds such as sea spurge.

Over a 5 km stretch of the coastline, a Cultural Heritage Officer in the team recorded 35 new sites of Aboriginal Heritage significance and together, they collected hundreds of kilograms of rubbish, manually carrying it out to the Pieman Heads for disposal.

Aboriginal heritage worker Sharnie Everett said "it is collaborations such as this that are helping the Aboriginal community to expand the understanding of these highly important cultural landscapes, to highlight the depth of history they contain and the importance of Aboriginal control of the protection and management of them into the future.

"These cultural landscapes hold the Aboriginal history within them. It is the history of this Island and this heritage should be protected for the benefit of all Tasmanians," she said.

After losing two court challenges, Tasmanian Environment Minister Matthew Groom is expected to 'refer' his plan to expand destructive 4WD tracks on this stretch of coastline to Federal Minister Josh Frydenberg, for assessment under federal environment law.

"Important cultural heritage knowledge and other information will feed into the case to protect this National Heritage listed cultural landscape from the expansion of destructive 4WD tracks and see the area properly protected and respected," said Vica Bayley, spokesperson for the Wilderness Society.

"This project is a collaboration that aims to build knowledge, connection to Country and cross-cultural relationships whilst removing rubbish from one of the most spectacular and remote coastlines in Tasmania."

"Despite being remote and spectacular, the impact of humans is writ large on this coast," said Mr Bayley. "There is the powerful, positive legacy left by countless generations of Aboriginal occupation of this landscape, whilst on the flip side there are tonnes of rubbish and evidence of ongoing illegal 4WD use in the area.

The expedition was the first in an ongoing program to cover a 40 km stretch of coastline between the Pieman River and Sandy Cape.

New Aboriginal heritage sites will be added to existing records of known heritage, shorebird and weed data will be shared with Birdlife Tasmania, the Parks service and Cradle Coast NRM. The rubbish will be sorted and counted, with information fed into national marine debris databases and rubbish disposed of through art projects, recycling or land fill.
*Lindsay Tuffin has been a journo since 1969, mainly in Tassie apart from a few years elsewhere in Oz, and in Pomland where he had a brief stint as a youth worker and where for five years he edited 'Buzz' – a magazine dealing with church and social issues and which was beaten in audit circulation only by the Specialist Interest category of Aero Modeller magazine.
• Jenny Weber: Conservationists launch Tarkine canopy vigil in threatened forests
• Jenny Weber: Endangered species recorded in Tarkine forests imminently threatened by logging
• Pegg Putt: Call to Protect High Conservation Value Forests for Carbon Value and Income
• Vica Bayley: Government forest policy delusion deepens with details on new legislation …
• Cassy O'Connor: Fish Farms and Forests – State Election Will be a Referendum on the Environment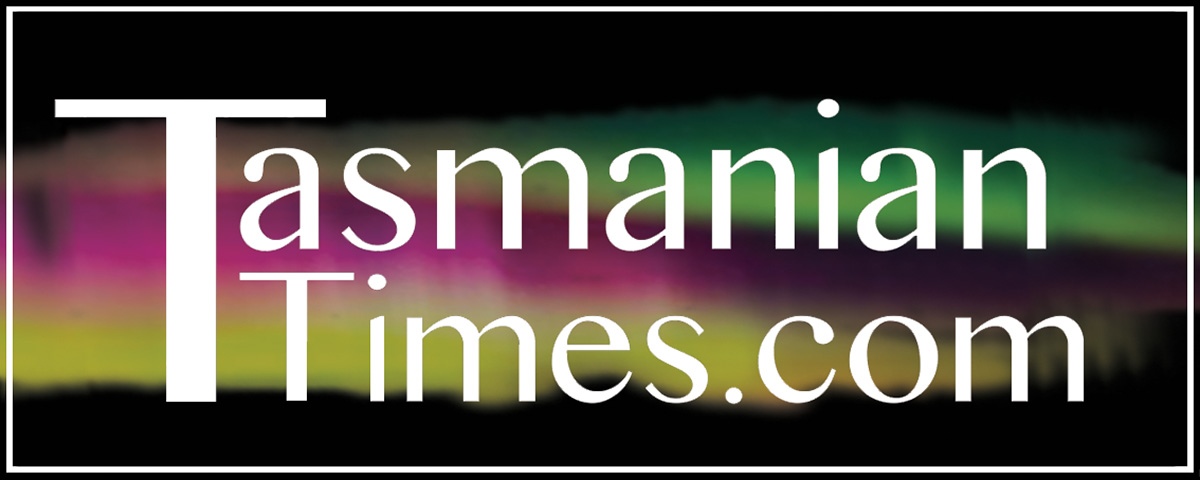 Author Credits: [show_post_categories parent="no" parentcategory="writers" show = "category" hyperlink="yes"]