Kelsey Lu was my festival highlight …

Nothing could be finer than a cloth vagina …

Okkyung Lee was brutal in her attack on the cello …

One of the Faux Mo installation artist team Jamin enjoying the show …

Outside of the horseless carriage the other options of bike boat and bus were all well patronised and it does look kind of flash …

Paella fella …

Phil Dadson …

Q: What use is a mirrored geometric womb without a bar. A: Not much, so they added one …

Quan Yoemans and Ben Ely …

Rainbow Chan fund and vivid pop not my thing but I really like the performance energy …

Riders of the Storm, day 1 …

Rooftop DJ …

Rooftop installation Faux Mo …

Rooftop session …

Stairwell to heaven …

Storm bringer …

Taking photos of someone taking photos of water …

The event market area was well catered for on the colder first day with fire pots and lots of warm food …

The revolution is starting and Z Trips house bring sandwiches … it is going to be a long day …

The tension was unbearable …

Not everything will suit everyone. The prize for the least ambigious review goes to …

This dude …

This guy has been down here since last year and was excited to see people again for three days …

Tom O'Hern classic …

Too much monkey business …

Turell Stage …

Veronique Serret ploughing on despite the easterly drizzle …

Wet and moody day …

Why walk when you can sensual dance your way around the walls and halls …

In the reflective womb all was quiet …

Kev Carmody and Jim Mogine …

Kev Carmody main stage …

Lyndsay from Adelaide loved Alim Qasimov Ensemble and Mdou Moctar …

Mdou Moctar Turrel Stage …

Mdou Moctar …

Melbourne Electronic Sound Studio showing how electronic music was made in the olden times …

Mesmerised by Kelsey Lu in the Nolan Gallery …

Mick Douglas Collective Return …

Mick Douglas Container Walk …
Despite my music tastes not being particularly vanilla, I still sometimes need to be challenged to listen to, and engage in, conceptual work. Sometimes I prejudge and don't push myself to check things out, I might see the title of something or the publicity shot and imagine someone endlessly talking about themselves drinking from jugs and eating off numberplates or some such nonsense.
Luckily the Museum of Old and New Art (MONA) provides me with such an opportunity through the annual Mona Foma (MOFO) festival. So rather than be a judgemental prat I had a look at the line up and chose a few things I might normally go to photograph but normally not listen to properly or learn about the intent of the work. Here is my take on Weekend at Washies V2, MOFO 2017 including looking at all the different things I think makes the festival unique (even if it meant sitting next to hipsters eating from hubcaps.)
MOFO Curator Brian Ritchie has a fascination with how music uses different parts of the brain, how we react neurologically and emotionally, what cause us to create, what causes us to respond, and even outside these questions, just the very experience of creation and audience. So the festival often has a blend of a few well recognised staple diet acts mixed with experimental and progressive artists.
Many festivals use non headline acts to fill the card to provide return for punters for ticket pricing, the less prominent acts have to fit in with the overall vibe of these festivals but generally play no major part in the overall feel of the festival, they are often local and often lower budget or playing for "exposure" . This is where I feel that the MOFO team are different and they regard all the acts on the card as much a part of the fabric of MOFO as the main headliners. They are often culturally diverse, interesting and have a significant conceptual element. This year MOFO again delivered what I think makes this festival interesting – diverse and challenging music and art.
I am only interested in touching on the headliners briefly, and generally they were great. Pucsifer were mental, Regurgitator were alright. The festival often blurs the lines with less prominent artists becoming festival highlights and headline acts get absorbed in the mix in by being invited to perform their concept collaborations. Mike Patton and Anthony Patteras nailed it. Although a few Patton fans were expecting 90s' rock were disappointed, most Patton fans I spoke to recognised that it is a quarter of a century ago since Mike Patton belted out Live at Brixton and were interested in his current musical progression. They too had moved on in the last 25 years. One of the criticisms I hear is that the "bigger" acts at MOFO are 90s throwbacks, but they do A: draw large crowds and B: expose those crowds to many diverse performances and C: These bands had more intent in the 90s and were an actual alternative to popular music at the time which ironically made them popular. I think this criticism also ignores the inclusion of many of the current electronic artists and DJs who are well recognised and draw crowds as solo acts. Any way as far as 90's acts versus modern pop…. give me the 'Gurge at 70% over any of the current Kingsmill hottest 100 formulaic garbage any day.
That's all I wanted to say about headliners as the festival is so much more, below are my thoughts on my three day festival experience starting with what I rated.
Kev Carmody is a brilliant and engaging story teller who has a wonderful empathy for others created through his lived experience. When he talked of maybe coming to Tasmania for the last time I realised how privileged we were to be sitting in front of him. His songs of are born of his abandonment and he generously offers to comfort anyone who has experienced loss. His performance included his own take on slide which was just outstanding blues craftsmanship and very personal and unique style. During the beginning of this performance we were sitting near some people who wouldn't stop talking and there was a fair bit of talking from these people whilst Kev was story telling which I found disappointing (tip no amount of piercings, sparkly festival face paint or "alt" tough stickers makes you alternative if you talk whilst an indigenous elder is addressing the crowd.) That being said when Kev bought out the didgeridoo and thumped the little valley at MONA, well quite simply everyone shut the fuck up and listened for the rest of the performance. The performance was shared with Jim Moginie on the ukulele and the connection between the two artists was clear and made for a great collaboration.
Kelsey Lu
How does a frame so small produce so much sound? I was lucky enough to hear her twice, once in the Nolan Gallery and once at the Turrell stage. Quite a few of the artists at this year's festival were using loop pedals to build tracks adding and subtracting layers as they perform. I really like this kind of live production and it means each performance can be adapted to and varied by the artist. Kelsey Lu playing in the Nolan Gallery built up samples from the cello, the audience and her amazing vocals. This performance was hypnotic, moving like long grass swaying. It as if the whole room had been captured in her lungs when she exhaled. The latter Turrell stage performance outside involved more of a song structure than the previous Nolan Gallery performance and the audience was mesmerized as we were treated to even more of her stunning vocals at the Turrell performance. As I sat there listening, birds flew over the rectangular hole in the roof of the Turrell Stage providing the perfect visual accompaniment.
Veronique Serret, A Stolen Satellite.
I have previously seen Veronique Serret play with other Australian Chamber Orchestra members in collaboration with Brian Ritchie and Jim Mogine and found the experience to be one of my highlights from the 2013 festival. Seeing Veronique this year performing solo was equally as good, using a six string amped violin making loops from a pedal board. The artist played compositions written specifically for her and her 6 stringed instrument. Playing in the rain on the first day at the Turell Stage amplified the mood, looking at the reflections of stage lights in the pooled rainwater as rich melancholic vibrations came from the speakers was intense and beautiful.
Mick Douglas, Collective Return
This consisted of sampling of festival sounds using ebay megaphones with a recording feature then feeding them back into other megaphones, looped and mixed with other festival sounds also collected on megaphones and then as stated on the installation information "For future generations to ignore". This work highlighted the transient nature of life, the fact that all our moments at the festival and our lives in general are gone as soon as they have occurred. Every shared smile, every time we hear a song, every thought of worry is gone as they occur. Some saw this as reference to the end of the world as we know it, referencing recent U.S electoral results, however, I saw it a motivation to not waste lifes fleeting experiences experiences. Other performances and installations at the festival also unintentionally or by design reminded me of the transient nature of life, Kev Carmody talking about an albatross touching the waves with its' wing tips, seeing people who have aged that I went to festivals with 25 years ago, listening to echoes created in loop machines that I will hear only once. All these things bring about the uncomfortable reminder of how little time we have and also motivation to appreciate each exposure.
The Peeps
The crowd was as always a diverse mix and patrons came from interstate, overseas and locally. Various socioeconomic statuses, backgrounds and interest in the arts are also well represented. Those travelling are usually quite interested the detail in the performances. With such a diverse crowd, when you are wandering around you might feel like you are at the Melbourne Cup, Stereosonic, a bush doof, Summer Nats and a craft brewers convention, all within a walk from the main stage to the bar. A few pockets of large Surrey Hills hair dotted around complete the social slideshow. The nice thing is everyone gets along and shares an experience. Even a loud "Stereosoncs" lad who was getting on my tits by talking through Kelsey Lu suddenly stopped talking and closed his eyes and rested his head on his knees. He stood up and applauded at the completion of the set, I thought he had passed out from a heavy day of consumption but he had genuinely been moved by her performance, and that was a nice thing to observe. So despite my bitching about people talking during performances, a real highlight is the people that come to the festival and the way people come together. Everybody I spoke to was enjoying the event and this level of diversity in the crowd is quite unusual. Tara from Melbourne who has been to several previous MOFOs summed it up well saying that the things that made it great for her was the location, the diversity, the intimate nature of the performances and the interactive nature of the festival.
Staff
The MONA staff are usually pretty good, I did notice last year on the first day they seemed a bit more flustered than usual and MOFO 2016 was the first time for the event to move back at MONA for a while so a bit of logistical pressure makes sense. They were far more relaxed from day 1 and seemed to have more of a rhythm. They are exceptionally helpful, very friendly, and seem to enjoy the fact that people are having a good time, I have said this before but I think many places could take some hospitality cues from team MONA. Some of them can dance like Mofo's too. In covering the event since 2011 I have seen one private contactor be out of line and you don't see him at the events anymore, the right people generally doing the right jobs.
Faux Mo
Faux Mo nightly after party known for being a bit wild and naughty It was again a great option for anyone wanting to keep going after performances finished at MONA at 10:30. It also has the added benefit of giving the "stereosonic" lads somewhere to plan a night out, and many of them just buy Faux Mo tickets, consequently the vibe at the museum venue has lower testosterone fuelled activity. This year, the security staff said the crowds were excellent and that they enjoyed working at MOFO at the Museum site. The MOFO Team had used the soon to be demolished ex government offices as a base for the Faux Mo hive, the same venue as last year. It appeared that there had been more put into detail in the décor this year and the space was more open. There were less secret spaces and rooms than previous years but there was better access as a result. Faux Mo is what night clubs would be if the hedonists and anarchists got together and took over government buildings. The crowd was much more relaxed than last year and the vibe was friendly and fun. That said, Faux Mo is still dark, raw and not a place for those feeling artificially feeble of mind or claustrophobic. The rest of my impression of Faux Mo is in the images bellow.
Other highlights included; Mdou Moctar – highly recommended with freight train drummer Nigerian rock 'n' roll is off tap, Alim Qasimov Ensemble – Beautiful storytelling and music from Azerbaijani with a really interesting sound created by improvising traditional music. Danny Healy – Close your eyes imagine smoke rising gently from a chimney on a windless winters night, that's Danny Healy on sax. Cigdem Aydemir SAFE – those looking for a peep show look now further, it is still on in Hobart (until 5 March) Kellys Gardens in Salamanca, night and day viewing recommend. DJ Z trip – displayed inspirational crowd rallying and was technically brilliant. There were many others that I liked but these were my hit list.
Other observations
Nobody gets everything right, nobody will keep everyone happy and I have included a few recommendations for improvements that came from people whom I spoke to accompanied by some of my thoughts.
Shelter
Protection from the sun or rain at the main stage area was bought up again by people attending the festival. I think the main reason is that people are not used to how harsh the Tassie sun can be they look at a forecast of 16 degrees and don't realise how burnt they will get. Transversally people raved about the big open mainstage lawns, So any shelter provision would infringe on this to some degree. This was mentioned last year and I guess a lot depends on whether the intention is to stay at the museum. There is also the area under The Source restaurant that provides good shelter when getting food and drinks.
Shut your cake hole
One of the great things is about the festival is that it is very social and inclusive. One of the down sides of this is that people aren't always aware of other people trying to listen to something they might not be interested in, and I did struggle with people talking during some performances. Maybe some information or education (or shut your cake hole signage whilst more intimate performances were on) would be good.
Similar to last year some people thought that tempo of the festival on the last day was impacted by the last act, local act Matt Ward and the No Mates Ensemble. Personally I didn't mind them and sitting down watching the silent film by Dziga Vertov with the score by Matt Ward was true to the festivals intent and not an unreasonable way to wind up festivities at museum in my opinion. Those who were keen to keep partying could head to Faux Mo.
I found Pantha Du Prince to be nothing like the blurb of experimental and did not find it interesting. Found the outcome of the production process to less interesting than the blurb about the production process. Some of my mates loved him but they go to clubs that I would turn into a bondage dungeon come the revolution to cleanse them of their cheesy spirits. So I am probably on my own but I just thought it was lifeless and uninteresting.
In Summary, don't expect to like everything you see or hear at MOFO but do expect there to be some intent to get you explore some synapse activity in a different way to normal. It is a chance for all its collaborators to let their genuine exploration dog off the leash, those thinking you can pat the dog might get bitten occasionally but that's ok, not everything has to be Mary Poppins all the time. For some people it is place for deep intellectual contemplation, for some it is a party, personally I think it is great festival that makes me think about things and have fucking good time and, both activities are worth pursuing.
As I have done previously I have submitted images to try and show the atmosphere and my observations.
*Duncan Giblin's (photographer) Picture Record continues below …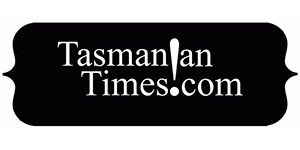 Author Credits: [show_post_categories parent="no" parentcategory="writers" show = "category" hyperlink="yes"]