Dear Chilliwops,
At the start of a new year I thought I would summarise some of the issues I have raised with you in my letters over the last year.
Now don't switch off because you think you have read it all before. In this letter you will find some thoughts already conveyed to you but on this occasion those thoughts may perhaps be expressed more succinctly, if not differently.
A very good friend of mine recently sent me fifteen pointers to good and successful leaders in the expectation I would share them with you. You see, my friend also has grandchildren and after contemplating the message he would most like to convey to his grandies he chose the subject of "leadership". Now, I know my grandchildren and I know that topic will capture your attention.
My friend knows better than most what it takes to be a good and successful leader. He once held a very senior position in Government – in fact many years ago he was our State's Deputy Premier – and he also held significant positions in the corporate world in Australia and internationally.
As I said at the outset, the points listed below have in one form or another been discussed with you in many of my letters and in those letters I had hoped to have you contemplate the qualities that I believe are within you. You can take on board the thoughts and philosophies of others and absorb them into your every day life but most importantly as I said in my last letter, you should make the most of what you already have.
Napoleon Bonaparte once said, "A leader is a dealer in hope." In other words, the real work of a good leader is directed at others. Napoleon's military leadership and military strategies aimed to make France a dominant force in Europe and in so doing give hope to his people for a better life.
Historians may debate the motives of Napoleon – was he a megalomaniac and a demagogue or did he truly believe his vision for Europe and the less privileged in France? Ultimately it doesn't matter what historians might say on this matter but there is no doubting Napoleon's ability to lead and give others hope for success.
To me, leadership is not about glorious acts. It is not just about your achievements. As I have fleetingly referred to military leadership I continue that theme and suggest achievements in your daily battlefield – the success of winning each little battle you face marked by your crowning achievements – are not the most important things for a leader.
Leadership is not only about focussing on your goals it is also about focussing on others and their aspirations and goals. Leadership is about wanting others to achieve and providing motivation so they may reach their goals. It is about preparing, motivating, giving hope and then letting others shine.
Leadership is about having an impact, building belief in others that their goals can be achieved, influencing the aspirations of others and providing the inspiration to achieve them. Most of all, leadership is about integrity.
"The supreme quality for leadership is unquestionably integrity. Without it, no real success is possible, no matter whether it is on a section gang, a football field, in an army, or in an office," said General Dwight D. Eisenhower. Whilst I may not agree with everything Eisenhower aspired to as President of the USA, this is one thing we would certainly agree upon.
Integrity. It means taking responsibility for your actions, good and bad; telling the truth, even when it may be hard and others may not want to hear it; having respect for others no matter what the colour of their skin, their beliefs, their religion, their age; maintaining a sense of justice and morality. These are all essential characteristics of good and successful leaders.
Now, to come to the main point of this letter, to achieve the things I have written about above, my friend wrote the following and I quote verbatim:
"Good and successful Leaders in all walks of life display a number of key characteristics in common.
1. They are visionary in their outlook.
2. They know they are not perfect. They recognize their weaknesses and make the most of their strengths.
3. They keep their word and don't make promises they cannot keep.
4. They take chances and do not allow the fear of failure to prevent them from making decisions.
5. They become very careful listeners.
6. They develop respect for themselves and others.
7. They are problem solvers not complainers.
8. They learn how to trust others and delegate work.
9. They make decisions based on truth, facts and fairness.
10. They carefully assess how their decisions will impact on others.
11. They develop a fixation for quality.
12. They are famous for their application, concentration and hard work.
13. They are generous and genuine in their praise of others.
14. In building a team they support the development of others and reward collaboration.
15. They are like eagles: they don't flock, you find them one at a time."
Work on those pointers dear Chilliwops and you will achieve success.
Love always,
Your Popple
*Anton Clever is well into his seventh decade … a former teacher, soldier, farm hand, lawyer and businessman (not in that order). He has travelled extensively for business and for international clients. More recently he has started writing … currently a thriller (which will probably not be worthy of publication, he says) and has written but not published a series of "postcards" from various places (specifically, Victoria, Papua New Guinea, France, Saudi Arabia, Serbia, Iran) referring to experiences in those places. He has also written for several magazines on unusual subjects but matters worthy of debate.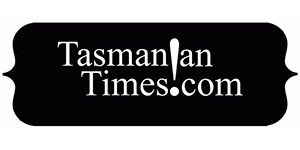 Author Credits: [show_post_categories parent="no" parentcategory="writers" show = "category" hyperlink="yes"]