*Pic: So … what caused the Basslink failure … ? The damaged section of the cable …
The Basslink high voltage DC undersea interconnector cable between Tasmania and Victoria failed mid-afternoon on Sunday December 20th 2015 and was not returned to service until June 13th 2016, some six months later.
Basslink was intended to provide energy security, in case of drought; and provide renewable energy to Victoria, but it failed to do this during the outage and energy security is now in question.
This monopolar power cable with metallic return is used to import and export electricity to the mainland. It connects Loy Yang power station in Victoria with George Town substation in northern Tasmania.
The two cables and a third dark fibre communication cable are bundled together at intervals with polypropylene rope.
All cables were cut so the power cable fault could be isolated. Not only did we lose power we lost communication ability as well.
Tasmania was put in a precarious position during the interconnector outage because dam storages levels had shrunk to almost 12%.
Diesel gensets were brought in to augment Tasmania's power generation. For example Catagunya's 18MW generators alone used 80,000 litres of diesel per day.
It is over twelve months since Basslink broke and we still do not know what caused the power cable to fail or why it took so long to fix.
Tasmanians have a right to know.
Articles have appeared previously on Tasmanian Times* and it is still being talked about in the street.
To say a section of undamaged cable that was tested is in good condition does not hold up for saying the whole 290Km of existing submarine power cable is in good condition when we do not know the cause of the previous fault.
It is important to know the cause when a second much more expensive Bass Strait cable is being canvassed whilst Tasmanians live with the reality that further costly and disruptive electricity faults could be thrown on us at any tick of the clock.
Hydro Tasmania had an observer on-board the cable repair ship Ile de Re.
Hydro Tasmania acknowledges it has an abundance of information in relation to the fault.
A Right to Information request was lodged with Hydro Tasmania on the 2nd November 2016.
Hydro Tasmania's Determination and Reasons for Determination of Request can be downloaded below …
As a result an Internal Review was asked for on the 10th January this year and Mr S Davy CEO has appointed Mr M Howarth Corporate Solicitor to conduct the review.
Download Hydro's response to Clive's RTI request …
http://cdn-src.tasmaniantimes.com.s3.amazonaws.com/files/RTI-Decision-letter-and-attachments-C.Stott22.12.16a.pdf
*Clive Stott has spent a lifetime with various qualifications working on, amongst other things, AC, DC, HV and LV installation, protection, maintenance and fault finding. State top electrical apprentice; electrical practitioner and electrical contractor; paper industry; HV open-cut mining; HV transmission and supply; avionics; hospital engineering and biomedical engineering. Mr Stott maintains "cause unknown" is not an acceptable answer to our costly Basslink failure.
EARLIER on Tasmanian Times, specialist Kelvin Jones …
• BASSLINK: Dracula in charge of the bloodbank (includes links to earlier Kelvin Jones' articles)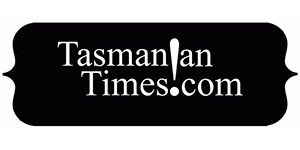 Author Credits: [show_post_categories parent="no" parentcategory="writers" show = "category" hyperlink="yes"]