*Pic: of Peter Gutwein, from his website

Pic: of Michael Ferguson from his Facebook page
It should, by now, be no news to anyone that Tasmania has the least capable, most under-funded public hospital system in the country. The evidence is copious: not only from the funding figures themselves but also from the data describing the things dependent on that money.
The number of beds. The numbers of nurses and doctors. The time people needing a bed have to spend on trolleys in emergency. The frequency of 'code yellow' alerts, indicating an internal emergency caused by overcrowding. The time it takes to have an operation. The time it takes even to get onto the elective surgery waiting list ‒ over five years in some cases.
No news to anyone. Except the Treasurer, Peter Gutwein. And, sadly, to the Health Minister, Michael Ferguson.
Last week, I released a lengthy, number-heavy report on how the state's public hospitals had fared during the first two years of the Hodgman government. There is a link to that report at the end of this story. I concluded, on the basis of the evidence, that $423 million in GST money, allocated to us from other states in recognition of Tasmanians' high health needs, was not being spent on health this financial year. Instead, it was being diverted into other areas of the budget, particularly the chase for a budget surplus.
I concluded, on the basis of the evidence, that Tasmania would need another 82 acute hospital beds if this state was to meet the national average of beds to population. If the Commonwealth Grants Commission's calculation of the specific needs of our population for admitted care were to be factored in, that figure would rise to 200.
So we need 200 beds to give our people the same level and quality of inpatient care that other Australians have. That money is given to us, specifically because of our health needs, as part of our overall GST allocation. The Grants Commission's documents, freely available on their website, are quite clear about why they are giving us that money.
In response, Peter Gutwein fronted the cameras. Michael Ferguson issued a press release. The message was precisely the same, as if it came from the same hand.
'Martyn Goddard is wrong.' said Mr Ferguson's release, 'in asserting that GST funding is tied to health ‒ it is not tied to specific areas.'
I have never made such an assertion. I have always been quite specific: that GST money is given to us in recognition of our health needs but the Grants Commission does not have the constitutional power to direct a state how to use it.
It's not a tied grant. So?
Just because they are allowed to use that money in any way they like does not mean they should. It's a matter of priorities. One would have hoped that running a decent public hospital system was at the top of any state government's priority list. Apparently not in Tasmania.
The release went on to say: 'Our record investment in health includes an additional $50 million in frontline health and the continued roll-out of $76 million in reducing the elective surgery waiting list, which has reduced the waiting list to a record low.'
Let's look in some detail at the reality of that statement.
In his first budget, Mr Gutwein announced cuts to health of $210.4 million over four years. The next year, he said he would give some of that back, hence the $50 million. But that still leaves a cut. That 'additional $50 million' is in fact a cut of $160 million.
Then there's the mythical $76 million. This was announced some 18 months before the 2014 election by Jeremy Rockliff, then the shadow Health Minister. It has been re-announced many times since and, in the absence of much else positive to talk about, they are still doing so over four years later.
But the $76 million did not exist and never has. This amount was supposed to be spent over four years ‒ $19 million a year ‒ but was immediately swamped by cuts.
Over the past year, Mr Ferguson has concentrated ‒ rightly, in my view ‒ on treating those elective surgery patients who have been waiting the longest. The money for that has come from two sources ‒ money that would otherwise be spent elsewhere in the portfolio, particularly on other patients; and, mostly, from $20 million left over from a $325 million Commonwealth grant negotiated between Andrew Wilkie and Tanya Plibersek, then the federal Health Minister.
According to this year's Commonwealth budget papers, $12 million of that was paid last year and $8 million this year. On June 30 2017, that money will run out and the program will have to end.
'The Hodgman government has made a record investment in health allocating $6.4 billion over the next four years in the last budget,' Mr Ferguson's release said.
That claim needs examination too. Yes, this is ‒ narrowly ‒ more dollars than went before. But what matters is not the number of dollars, but whether there are enough dollars to keep up with costs. Otherwise, it amounts to a cut.
As my paper points out in some detail, the dollar rise in funding for patient treatment ‒ the money actually paid to hospitals ‒ was to rise by just 0.9 per cent this year. But costs have been going up by about 7.6 per cent a year. That 0.9 per cent rise in the number of dollars represents a real cut, when inflation and other costs are taken into account, of 6.7 per cent, or $91.5 million.
'According to the latest Commonwealth Grants Commission data, the independent agency which actually calculates the GST distribution,' said Mr Ferguson's release, 'Tasmania is spending more in health per capita than other states and territories, and we devote a bigger share of our budget to health than the national average.'
Not so, actually.
Two years ago, the Commission quoted in one document ‒ as an incidental table not central to their work ‒ figures on state budgets they did not themselves compile. It has not been seen again.
Those figures did not separate the amount of money state governments put into health from their own resources ‒ from their own taxes and charges and their share of the GST ‒ and money from other sources. And there is no consistency between states in how these figures are worked out and how they are expressed. These figures cannot be validly used to compare one state's performance with another. And state budget papers are highly vulnerable to political spin.
There are other reasons to conclude that these figures do not accurately represent the contribution made by the Tasmanian government to its public hospital system. By quoting them this way, Mr Ferguson is misleadingly including the one-off sugar hit of the Royal Hobart Hospital rebuild; the $325 million Wilkie-Plibersek deal, the money paid by people treated as private patients in our public hospitals (in 2014, 23 per cent of inpatients at the Royal Hobart Hospital alone paid for their own treatment); the amount raised from worker's compensation and third-party accident insurance.
The only figures capable of separating the state government's own contribution, and which are designed to be compared across the nation, are those I used ‒ from the Australian Institute of Health and Welfare, the independent federal bureau of statistics for health. The AIHW obtains patient-level data from right across the nation, reported in line with the same Institute's own consistent data definitions.
But Mr Ferguson prefers to ignore them.
This technique, of putting up competing but shonky figures to confuse journalists and the public, has worked for the government. Most journalists ‒ fortunately, not all ‒ see it as one set of figures against another. It all becomes too hard, and they ignore the whole thing. That's a pity, because this is important stuff.
On my calculations, using data from the AIHW and the Grants Commission, successive Tasmanian governments over the past decade have diverted $2.1 billion in GST money, that was given to us so we could address our health needs, away from health and hospitals. That could have treated an awful lot of patients. What has happened to them, do you think?
'The Hodgman government,' concluded Mr Ferguson, 'inherited a broken health system and we are getting on with the job of fixing it.'
When, Minister?
Download Health of Health report …
*Martyn Goddard is a Hobart-based policy analyst specialising in health issues. He is a former journalist and ABC documentary maker who became involved in health policy during the AIDS crisis in Sydney. Since then he has been a member of the main Commonwealth advisory bodies on AIDS and hepatitis and was the first consumer member of the committee that lists drugs on the PBS. He was also health policy officer for the Australian Consumers' Association. For the past decade he has concentrated on examining and explaining Tasmania's health issues.
WHAT THE MINISTER for Health Michael Ferguson thinks …
• Mike Bolan in Comments: Well done Martyn. One structural reason that politicians and bureaucrats find it so easy to degrade our health system is that they don't have to use it! Their health needs are met because taxpayers have to provide Private Health Cover for these people. Hence they have no real idea of how the system performs from the public's viewpoint, nor do they suffer the consequences of their own decisions. Change this one thing and politicians will quickly change their attitudes.
• (Dr) Alison Bleaney in Comments: Thank you Martyn for giving us the facts so plainly; as a health professional I find it painful to read and comprehend and as a Tasmanian I am outraged. Political doublespeak and the apparent need for 'jobs' and keeping 'mates' happy and profitable knows no bounds it would seem. Where to from here?
WEDNESDAY, December 14 …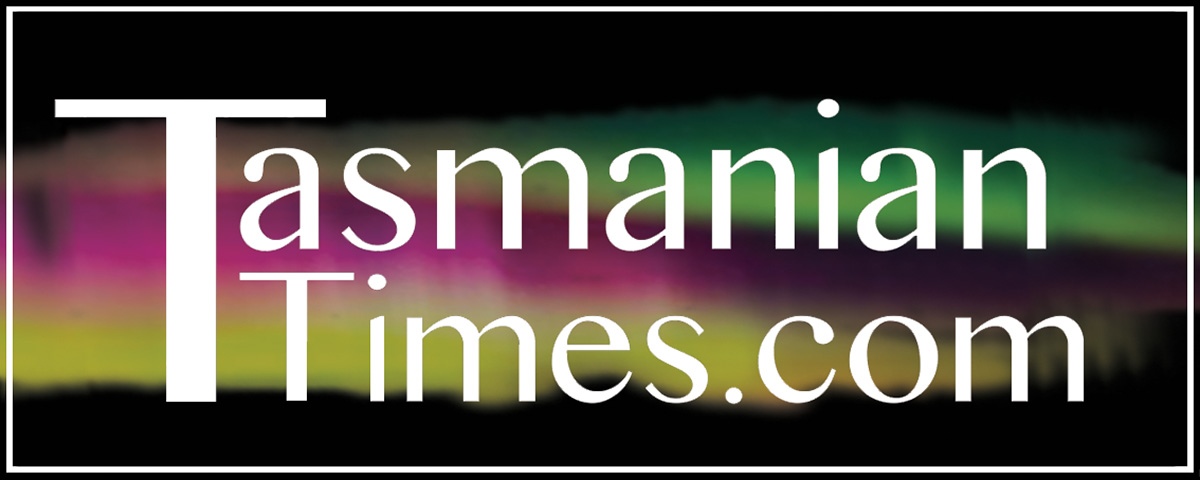 Author Credits: [show_post_categories parent="no" parentcategory="writers" show = "category" hyperlink="yes"]