1. We're pleased to send you a copy of our Budget Submission on behalf of the network of 35 Neighbourhood Houses (TT was unable to upload the submission).
As you know Neighbourhood Houses are places where people come together to support their local community and make a significant difference in people's lives. They are run by the community, for the community, and offer a wide range of programs and activities for local people.
As a network the Houses form the largest community development infrastructure in Tasmania, with the most regionally diverse footprint of any non-government community service organisation in the state. Each individual House is an independent entity, run under a community governance model.
Our core recommendation seeks an ongoing government investment of an extra $41515 per annum in the 33 DHHS funded Neighbourhood Houses This will enable Houses to employ an extra .5 FTE position which will finally get Houses on a sustainable footing by having funding that enables 2 FTE per House.
By choosing to invest in Houses Government is investing in the health and wellbeing, education and employment-focussed partnerships Houses create in our low socio economic disadvantaged, and isolated communities. Through increasing Neighbourhood House funding government will be backing communities to help themselves – which is the core of the highly effective grassroots community development, place-based approach of Houses which strengthen communities. Support to Houses will always enable best bang-for-buck from any funding that is available and Government knows it is spent on what the community most needs because local communities are "driving" each House.
All of these are the reasons that investing in Houses is critical to a better Tasmania but we'll let Peter from Ravenswood have the last word:
"What results over time is confidence, a sense of belonging, a safe place that is just there, friendships, hope, pathways and ultimately the community benefits and grows from all of these very subtle, perhaps very ordinary occurrences that allow people the chance to become who they were before."
Our other recommendations are that the State Government:
• Recurrently resource Phoenix House from King Island for $120 000 per annum to support their community.
• Provide capital funding of approximately $1 700 000 to purpose build for Derwent Valley Neighbourhood House to relocate to.
• Provide recurrent funding for a .5 FTE Position at NHT to improve support to community led governance, embed quality reporting on outcomes in the network of Neighbourhood Houses; and continue to support workforce development in the Houses.
2. Our own NHT office hub!
As a great supporter of Neighbourhood Houses and the network of Neighbourhood Houses across the state we wanted to pass on some exciting news. The Neighbourhood Houses Tasmania Board and staff are very excited to announce we have been successful in our bid to purchase our own property, a new base for NHT and the wider Neighbourhood House Network, at 16B Elmsleigh Road, Derwent Park. We moved in on Tuesday 6th December.
The 469 m2 building is very solid besser block with great windows and lots of natural light and thermal efficiency.
The building was previously an Education Department building, and was renovated in 2009. It received a new heating system and data and phone cabling networked throughout the building to a central server room.
The building will easily offer us:
• More than enough space for our current team of six staff working to support Houses, with room to expand to accommodate more staff and student placements as the organisation grows
• A dedicated meeting/training room (7 metres by 7 metres!) that we can use to host regionals, training sessions or meetings by/for the network, or rent it by day to other community sector organisations. If you, your organisation or staff want to get away to somewhere different for a meeting/planning day – you'll be able to use this space for free if you want!
• A kitchen and a lunch room that is big enough to host meetings on its own
• With some additional grants we'll be able to offer state of the art communication technology for remote access training, meetings, and professional support to members state wide. Basically it means we will be able to webcast and skype Houses around the state into any training being offered
• It has full disability access.
• Several office spaces to rent to other like-minded community organisations. That rent income will be distributed to Houses for literacy funds forever!
• Space for us to create a community development library/centre of excellence to promote the core business of what you do every day.
Background
In 2009 NHT was given by the Tasmanian Community Fund a $1.5 million grant over 10 years to fund everyday literacy projects and literacy capacity building through the 35 Neighbourhood Houses within their communities. At our suggestion and with the support of the TCF board these funds were provided as an upfront lump sum to enable us to create a long term literacy future fund beyond the life of the grant. Our Board invested the funds prudently based on the ongoing independent financial advice. These investments have now, as we intended, created a substantial Future Fund which will fund community literacy projects in Houses in perpetuity. This is in addition to us providing $1.5 million to local literacy projects in communities over the initial ten years.
Something the NHT board and staff are justifiably proud of and hope others note is that by investing in ethical managed funds our investments over 6 years delivered around 15% per annum which was significantly better than the average stock market return over the period.
We are investing much of the Future Fund in this property which will deliver good returns. The rent we were paying to an interstate landlord, and future net rental income from the other community services tenants we can host will be redirected back into literacy projects across the state in perpetuity. A great win win.
Please see our attached letter for more information and pictures of the property, and please call me if you have any queries. Most of all please drop in to our new space and have a look around.
3. Office Closure Times
Have a great Christmas break and we look forward to seeing you in the New Year for more great work together with Neighbourhood House communities across Tasmania.
Our office will reopen on Tuesday 3rd January.
Download …
NHT_Hub_Communication_to_Supporters_20161221.pdf
John Hooper Executive Officer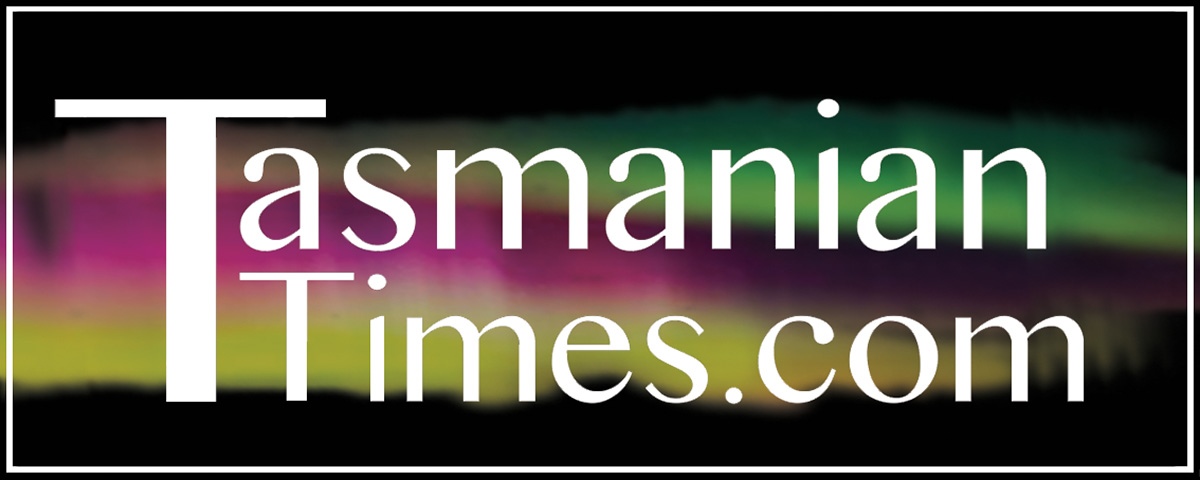 Author Credits: [show_post_categories parent="no" parentcategory="writers" show = "category" hyperlink="yes"]