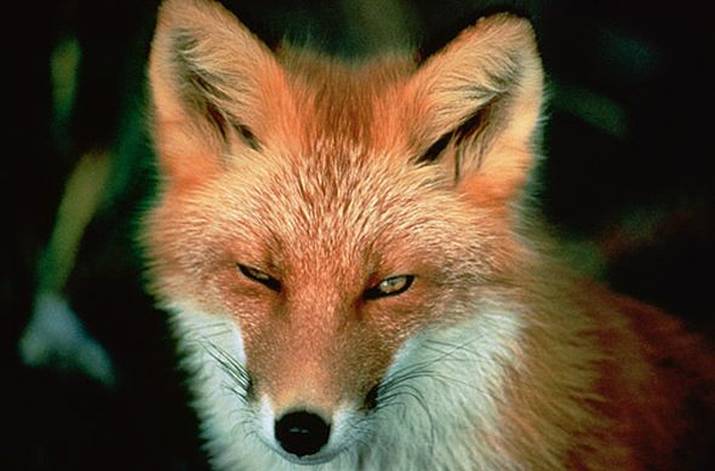 Dr Vanessa Goodwin MLC
Attorney General and Minister for Justice
Department of Justice
Trafalgar Building
Level 14, 110 Collins St
Hobart Tasmania 7000
3rd December 2016
Dear Dr Goodwin,
LAWS, PENALTIES AND ENFORCEMENT ARRANGEMENTS TO PROHIBIT THE IMPORT AND DISTRIBUTION OF FOX PRODUCTS IN TASMANIA
We seek to clarify aspects of Tasmanian law in respect of importing and distributing fox carcasses, scats and tissues in the environment.
Subsequent to the recent Frankford Rd fox incident, the ABC 7.30 Report program (29th November 2016) revealed that an internal DPIPWE report in 2011 had concluded that 'hoax' fox scats may have been submitted by an employee.
In March 2015 we reported on our separate analysis of scat data kindly provided to us by the Minister responsible for Biosecurity Tasmania (BT), Mr Jeremy Rockliff. Our report was sent to the general manager of BT, Dr Llloyd Klumpp. Our independent findings were consistent with those reported in DPIPWE internal reports authored in 2009 and 2011.
Clarifying what laws and penalties exist to deter such behavior has obvious relevance to biosecurity and invasive species management in Tasmania.
We are advised by Tasmania Police (1st December 2016) that they do not enforce laws under the Tasmanian Animal Health Act nor the State Services Act. Consequently it does not appear that Tasmania Police presently have any powers whatsoever to unilaterally investigate or charge persons under the Tasmanian Criminal Code or any statute enforced by the police, even if they have been involved in the type of wrongdoing mentioned above. The exception appears to be when they are directed to do so under the provisions of the Integrity Commission Act 2009.
• Is this correct? What body does have the responsibility and capacity to enforce laws under the Animal Health Act and State Services Act?
Apparently no law specifically prohibited the import of dead foxes to Tasmania until passed into law by parliament in November 2009 (under the Animal Health Act 1995). As we understand it, bringing freshly dead foxes to Tasmania from the mainland prior to late 2009 and placing them in the environment was not an offense under any Tasmanian law.
• We would greatly appreciate it if you could clarify this matter of law.
If a DPIPWE staff member did indeed (actually or hypothetically) fabricate evidence we assume that such wrongdoing under the State Services Act would not necessarily be regarded as a criminal offense, nor would it ordinarily involve the police in any investigation.
• If our interpretation was incorrect we would be grateful if you would correct the record.
Similarly, as far as we are aware, there was no specific statute in the Tasmanian Criminal Code prior to 2009 that made the intentional import and distribution of fox scats in the Tasmanian environment an offence that would be tantamount to 'fraud'.
• Was this the case? Does this remain the case?
More generally, there does not appear to be a specific head of law that considers misconduct or intentional interference in the gathering of animal survey data to be a form of fraud and a criminal offence in Tasmania even if these data are relied upon to form policy and allocate significant public resources.
• Is this correct?
It would be greatly appreciated if these points could be clarified. In doing so we feel that this would assist us, the media and the Tasmanian public to better understand the law and enforcement arrangements that currently exist.
We'd hope that this analysis might prompt a positive discussion and consideration that the criminalization of the above-mentioned wrongdoing may be necessary along with the provision of appropriate penalties in order to enhance Tasmania's biosecurity arrangements.
Accordingly, we intend to make this information freely available and have alerted several journalists with the hope that they may explain these matters to the wider community.
Yours sincerely,
Dr Clive A Marks
Dr David Obendorf, for …
INDEPENDENT REVIEW OF THE TASMANIAN FOX ERADICATION PROGRAM
www.tasmanianfox.com
cc …
Assistant Commissioner Glenn Frame
Hon Jeremy Rockliff MLA
Hon Ivan Dean MLC
Hon Andrew Wilkie MP
Tasmania Law Reform Institute
• Ian Rist in Comments: I don't think they will ever admit to the damage this badly thought out and executed 1080 meat baiting campaign is responsible for ….Quolls definitely have worn the brunt of it, Devils copped it as well. One small population of five Devils that I was on a first name basis with completely disappeared after 1080 meat fox baiting occurred in their home range area.
I have been contacted by owners that have lost domestic and working dogs, a dreadful tragedy that simply should never have been allowed to happen…especially when it was all based on a "bright shining lie" …
• Ian Rist in Comments: … In excess of 350,000 1080 fox baits have been put out in the Tasmanian Landscape since 2002.
• John Hayward in Comments: It is well-established that sub-lethal doses of 1080 have been found to cause residual damage to organs such as the brain, heart, and reproductive system. What I have never encountered, despite repeated queries, is a Tas Government response to this issue. In light of this, the Tas Govt's refusal to countenance the re-introduction of disease-free devils to the mainland, which is strongly urged by the scientific community, needs to revisited by credible authorities.
• Mercury: Man to appear in Launceston court over fox find by Frankford Highway
Dr DAVID OBENDORF and IAN RIST warned years ago of the consequences of putting devils on Maria Island …
• ABC: Tasmanian devil road toll tops 600 as population makes a meal of Maria Island birdlife
• David Obendorf in Comments: … Dr Sarre and his co-authors that included a FEP staff member and scientific members of the Technical Advisory Committee to the fox program will need to be asked whether they aware of the contents of Simon Fearn's 2011 report? As we highlighted at the time of its publication, it was extraordinary that such a prestigious journal would not have requested the authors to at the very least publish a listing of the FEP identified scats that they claimed were DNA-fox positive and formed the basis of their claim that "foxes were now widespread in Tasmania".
• Jack J in Comments: Has anyone got back to Prof Sarre to ask him if foxes are still widespread in Tasmania? Or do we have the odd situation where the 'on the record' $50 million work' claims that they do, while the (I assume) more modestly funded 'secret' DPIPWE report claims that the fox sh*t is actually bullsh*t? When you publish a report that says in the title that "foxes are now widespread in Tasmania" the reader kind of expects that to be the case. I suppose it would not worry Donald Trump, nor it seems the Tasmanian government and several members of the scientific community. Getting with the times, truth and report titles are just SO overrated …
• David Obendorf in Comments: Were it not for the coverage on Tasmanian Times this issue would have gone un-examined. I took part in two fox program reviews (2005 and 2009) and wrote and met with several State and Commonwealth politicians (including Ministers responsible). I also initiated a fox reward ($5000) supported by Tasmanian Times which was available for nearly 5 years. As a veterinary pathologist I systematically challenged the authenticity of a dead fox found on Glen Esk Road on 1 August 2006. In my opinion this single incident was highly questionable and should have been more critically assessed by the scientific community and reported on by the local media who were all too willing to accept changeable story-lines driven solely by the Department. DPIPWE's own internal investigations (which we now know were kept hidden since 2009) deemed the faecal (scat) evidence (aka the Great Poo Hunt) was likely to be based on hoaxed and DNA-contaminated samples AND that the Department was aware that Fearn's reports pointed the finger of suspicion at employees of the fox program. Recently described as a 'stuff up', in my opinion, this was a form of functional stupidity embedded into the governance of the program; an inability to objectively, independently and without ideology examine the credibility of the program's foundation and performance. The personal ridicule and bullying meted out to anyone who, to their cost, critiqued and analysed the program's own information was most regrettable.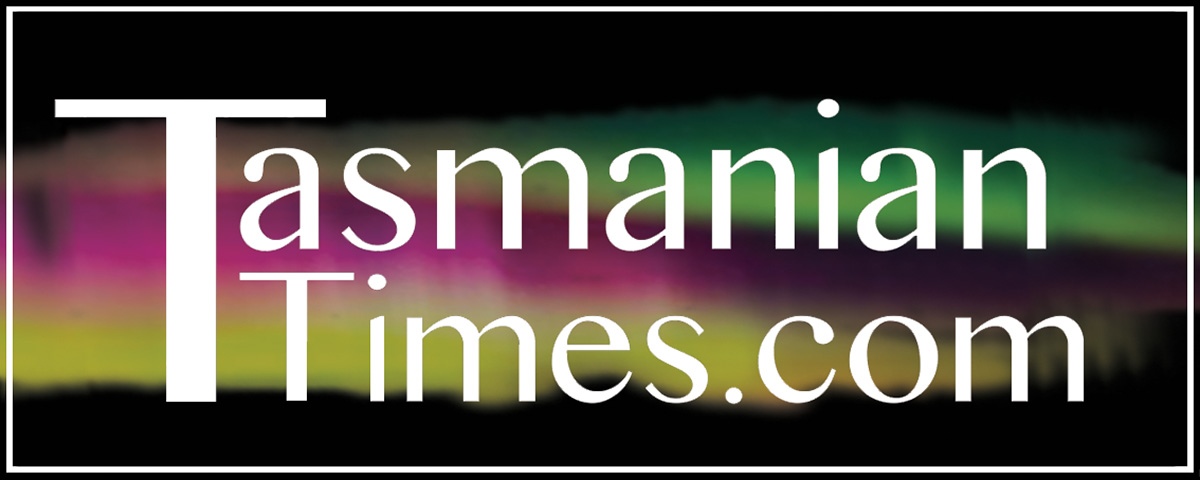 Author Credits: [show_post_categories parent="no" parentcategory="writers" show = "category" hyperlink="yes"]