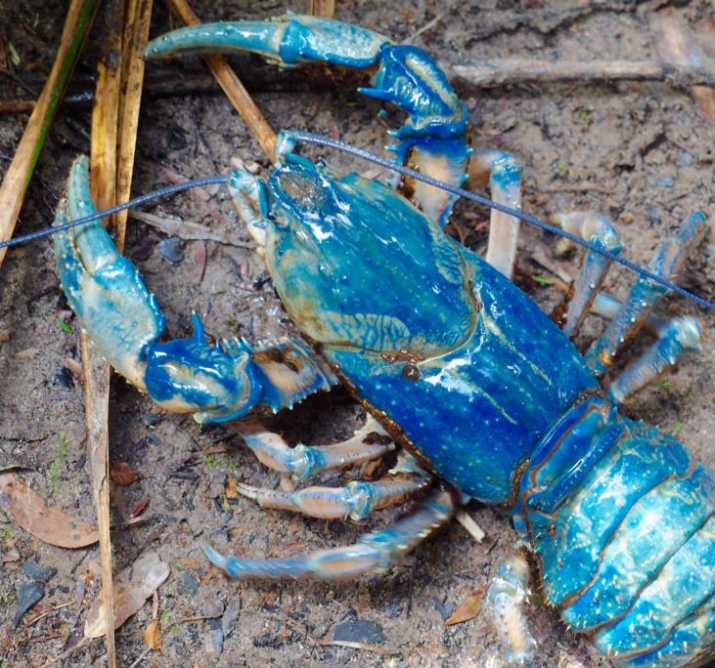 An Open Letter to the Minister
20.12.16
Hon. Guy Barnett.
Minister for Resources.
Parliament House.
Hobart. 7000.
Dear Guy,
Congratulations on taking on such an exciting portfolio for Tasmania's future.
At the outset, I pass on an invitation from the leading expert on the world's largest freshwater crayfish, Astacopsis gouldi, Mr Todd Walsh. Todd would welcome the opportunity to show you, on site, these remarkable giant blue crayfish in the Frankland River in Tasmania's Tarkine wilderness this summer. Plans by Forestry Tasmania to log upstream in the Frankland catchment later in summer are a direct threat to one of the best habitats left for these remarkable creatures. Here's a gold-plated opportunity for you, as the responsible minister, to see the crayfish for yourself. The good alternative to industrial logging and incineration of the Frankland catchment forest is to allocate it as a tourism precinct for the northwest by establishing a self-funding, local-job-sustaining World's Biggest Freshwater Crayfish Centre right there by the Frankland.
Todd Walsh proposes that a little less than 40,000 hectares of such forests be permanently protected to ensure the survival of the giant crayfish so that Tasmania can celebrate it rather than, as with the thylacine, have it driven to extinction by government determination, later to be regretted.
As Tasmania's job-rich tourism and hospitality industries boom but logging stays a drain on the public purse employing less than one percent of Tasmanians, our foundation is positive about Tasmania's future based on wise resource management and recommends that you, as Minister for Resources, encourage the Hodgman government to:
1. Establish new tourism-drawcard national parks including in the Tarkine, the Northeast Highlands, Wielangta, Bruny Island and the Southern Forests.
2. Seal the loop road through the Styx Valley of the Giants and move quickly to have a tourism information centre amidst the giant trees of the valley.
3. Upgrade the Plenty Link Road to provide a twin-valleys tourism drive return to Hobart via New Norfolk and Huonville.
4. Guarantee the habitats of the critically endangered Swift Parrot.
5. Leave Hobart's Macquarie Point to fulfil its promise as a global art and cultural showcase rather than a log dump.
6. Capitalise on the climate change advantages of protecting natural forests.
7. Get behind Graeme Wood's vision for underscoring the dramatic change in Tasmania's resource-use direction by converting the delapidated Triabunna woodchip mill to a sustainable eco-resort creating new jobs on Tasmania's east coast.
Wishing you a rewarding ministry notable for a change from the old job-shedding forest industry to the new job-rich age of Tasmania, proudly advertising its ancient forests and their Aboriginal heritage and wildlife to a world currently losing its other forests at a rate of 48 football fields per minute.
Yours sincerely,
Bob Brown.
Guy Barnett's response …
AN OPEN LETTER TO BOB BROWN
20 December 2016
Dear Bob,
Thank you for your open letter of today's date. It is probably no surprise that I do not share your dark and destructive view of our renewable, sustainable native forest sector
I would ask that you acknowledge that:
* The Government's plan is the only plan which will protect jobs and grow the forestry industry
* Your plan would shut down the native forest sector and throw thousands more Tasmanians out of work
* Tasmania still retains almost two thirds of the forest cover which existed at European settlement
* It is estimated we have almost 850 million trees in our forests- not counting trees on farms or in cities
* We have a higher level of protection than almost anywhere else on the planet
* Around half of our forests including 85% of our old growth forests are protected in our reserve system
* Three trees are planted for every Tasmanian tree that is harvested
* The Frankland transition coups were endorsed for harvesting by the environmental signatures of the TFA and have twice been declared production coupes by the Tasmanian Parliiament
* Tasmania's world-leading forest practices system ensures the protection of threatened species and high conservation values
* Two out of every three hectares certified by the Forest Stewardship Council is natural forest, not plantation
* Your implacable opposition to Tasmania's sustainably managed native forestry is based on ideology, not on science
* Your policies have thrown thousands of Tasmanians out of work and destroyed families, businesses and communities
* The rest of the world has demonstrated that sustainable, renewable forestry can co-exist with other industries
* Tasmania is already well served by its world-leading parks system
* It's high time to end your ideological campaign to shut down native forestry and throw thousands more Tasmanians out of work – including the Tarkine National Park campaign (complete lock-up of another 6.5% of Tasmania) to stop native forest harvesting and campaigns targeting our markets.
Yours sincerely,
(Signed)
Guy Barnett
Minister for Resources
Open thank you letter to Minister Barnett …
Hon Guy Barnett.
Minister for Resources.
Dear Guy,
Thank you for your letter. It shows progress since our good talks yesterday.
Firstly, you have dropped the silly contention that industrialised forestry in Tasmania is "world class" or "world's best". This is reasonable after you learned that New Zealand and Thailand, for example, declared an end native forest logging years ago. Here's a step forward.
Second, you pointed away from yourself as responsible for planning to log in the Tarkine's Frankland catchment. But, Guy, neither that nor avoiding mention of the crayfish will make the need for you to protect it go away. The invitation for you to go there and see the crayfish stands.
Third, you remain worried by the loss of jobs. As minister of this job-shedding industry that is understandable. I pointed out the growth of tens of thousands of jobs in Tasmania's tourism industry while less than one percent of Tassie's jobs are in logging these days. You are putting tens of millions of dollars of taxpayers' money into a job-shedding industry while we have been protecting Tasmania's wild areas, not least its forests, which have 'grown' all those jobs, for free. Keep mulling this one over.
A few other points.
You asked me to stop Markets for Change from tarnishing Tasmania's reputation around the world. But, as I told you, MFC is simply the messenger. By directing the clearfell logging and incinerating of Tasmania's ancient forests and wildlife habitats, you are more responsible than any other person (except, perhaps, for the premier who appointed you) for confronting the world with those appalling images.
Your letter skips mention of how the mood in our meeting changed when you told me of your happiness at getting to the top of Quamby Bluff last weekend and I recalled you walking with friends up Drys Bluff on an earlier occasion. In both cases, the World Heritage protection of these Great Western Tiers peaks was opposed by you and your Liberal Party colleagues. How tantalising that you are enjoying the fruits of the environment movement's campaigns. You don't head off for weekend pleasure into clearfell areas and nor does anyone else. Your actions speak louder than your words.
When I raised the question of the 180,000 tonnes of sawlogs per annum to be piled in the arts precinct at Macquarie Point on the Hobart waterfront, you were silent on my contention that this Tasmanian wood, which should be processed here at home, is going to China. It's not a good look. Nor is it the mark of a minister really committed to creating jobs right here in Tasmania.
Still, I spot some progress. Let's talk again.
Yours for Tasmania,
Bob Brown
• John Hayward in Comments: Guy's reply seems to bubble out of the same murky psychic depths that motivated ISIS to blow up Palmyra. Everything he claims about the benefits of Tasmanian logging is completely at odds with demonstrated reality. I suspect that a goodly part of Guy's attitude might stem from antinomian religious beliefs, i.e. his conviction that his faith alone absolves him of any obligations to morality, which would include respect for the truth. Then again, he may be acting on his party's traditional devotion to personal self-interest, and unswerving hostility to anything which stands in its way.
• Geoffrey Swan in Comments: Guy Barnett's response is an absolute travesty – either poorly concocted by his spin doctors or even worse possibly from his own pen. Bob Brown's letter in contrast is succinct, considered and eloquent. Time for Mr Barnett to be removed from this portfolio. He is not representing the true interests of Tasmanians, he is out of touch and I feel he has not even read Bob Brown's letter – he simply responded in a typical anti-green manner. Read the letter again Minister and take your head out of the sand.
• John Biggs in Comments: Guy is repeating old stuff we now know to be false. Further, Bob's point was about crayfish and he doesn't mention crayfish once. And to get a measure of the person, Bob's letter is scrupulously polite whereas Barnett's is crabby, accusatory and just plain unpleasant. Which fits.
• Todd Walsh in Comments: Hi Guy, Thanks for showing the ticker to not even mention the animal. You may think that locking up scrub, mountain tops and buttongrass constitutes forested reserves, but I can tell you that exposing the environmental gerrymandering that encompasses these reserves; for example the Arthur-Pieman Protected area, will be a hallmark of my push to showcase the "world leading" forest practices of Tasmania. The fact also remains that you have to split the industry in two, just so one part can finally achieve international FSC. Apparently the rest of the world disagrees with your self labelling, world's best practice. Unfortunately for you, social media is becoming more and more useful as a tool to expose nothing politicians. I understand you are gearing up the forest issue for an election, that's good, so am I …
…
… I would also point out that it is well documented that significant declines of Astacopsis gouldi are thought to have occurred in many catchments within it's range. Now even I wouldn't draw the longest bow to associate forestry with all the declines, but I would suggest that there would be a correlation in certain areas where forestry was the major land impacter. On the basis of what I have surveyed and from what I have read from reputable scientists; you will have to excuse me and many other conservationists when I seem rather sceptical of those in the industry portraying everything as going rather well with little impact upon the environment. It wasn't so many years ago that the forest industry, environmentalists and government drew up a plan to reserve large tracts of Tasmania's forests. Only a political decision scrapped the agreement. I accept evidence, I just don't accept that those in power are seeking to do the right thing by the environment; their environmental management is far more based on polling rather than science or economics.
… More than happy to organise a trip to these sites and others to compare areas that have been clearfelled. We can start at the top of the Duck where the sediment is that thick you could skate on it. I've had numerous people say exactly the same thing over the years, but have usually gone to water when you show the difference between a good site and one full of sediment. Seeing a few adults walking around doesnt constitute a healthy population, one of my best sites has 400+ individuals in a 3km stretch tagged over a 16 year period, compare that to kilometre after kilometre of bugger all using exactly the same survey methods. What do you base your lobster data on? A walk in the bush? …
Claire Gilmour in Comments: … I'll go even better … Giant Freshwater Lobsters for sale … $15,000 each … $10,000 for the fine and $5000 to eat! Why is it that poachers get fined, but FT and the government can wreck the GFC's environment for free? … Where are you Bryan Green? You stood on my property overlooking my giant freshwater lobster creek and said … this should not happen – when I said FT wanted to log down to and trash the creek. I said to you but FT have said to me they will silt up my creek by their actions, You said – "we will deny that!" Hunters and gathers eh! …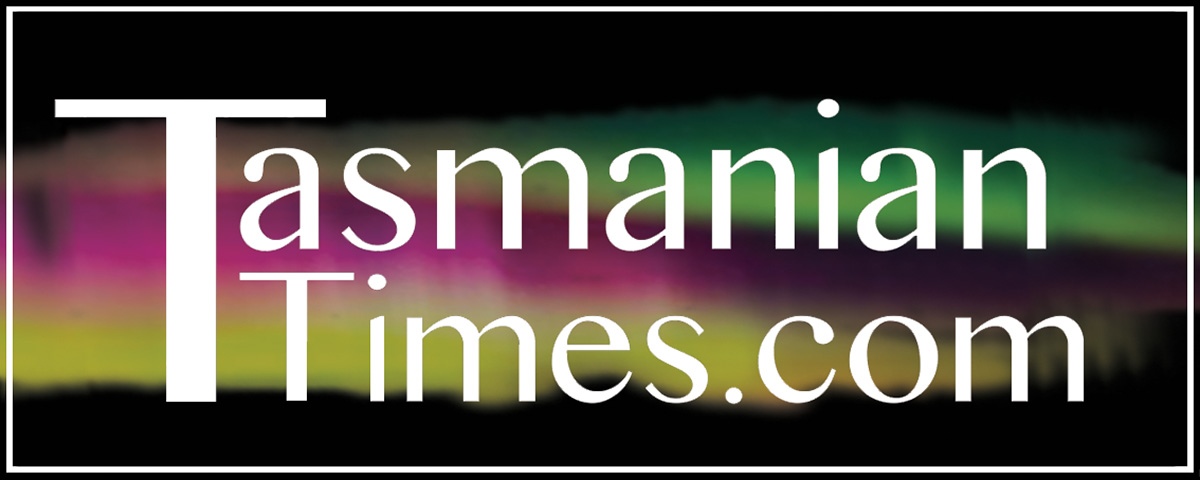 Author Credits: [show_post_categories parent="no" parentcategory="writers" show = "category" hyperlink="yes"]