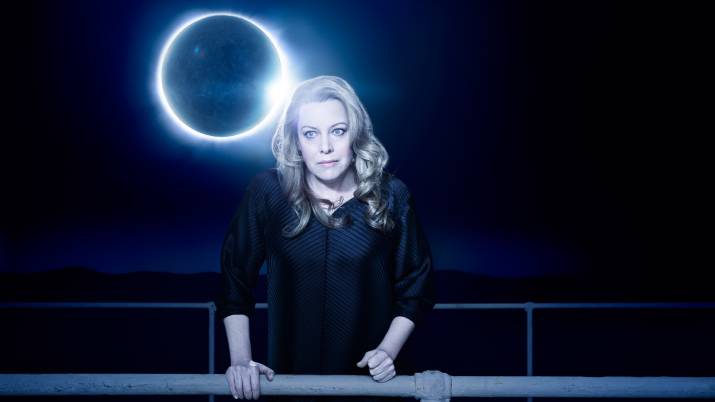 On the street this morning in sunny Sydney I ran into no fewer than three people I know who enquired whether I'd be in Hobart next week. One of them told me that he had friends in Queensland who were also heading south.
The answer to all three was, "Of course. Wouldn't miss that for quids."
The 'that' in question will be the first appearance in Australia, fresh from a triumph at New York's mighty Metropolitan Opera, of the greatest Wagnerian singers of our day, the Swedish soprano Nina Stemme.
Wagner demanded the impossible of his singers. Artists up to the task of satisfactorily despatching the lung-busting music he wrote for his great heroines, Brunnhilde in the mammoth Ring cycle and Isolde, happen only once every decade.
At the beginning of the 20th century Wagnerians were blessed with Frida Leider from Germany and Florence Austral from Melbourne. The 1930s saw the emergence of the Norwegian dramatic soprano Kirsten Flagstad who straddled the international Wagnerian stages for two decades and another Aussie, Marjorie Lawrence who, had she not been stricken with polio, might have enjoyed a similarly lustrous career.
The sixties were dominated by Birgit Nillson, who was born on a farm near Malmo in Sweden and who sang in all the great opera houses of the world. Indeed, her clarion tones were the first heard in the spanking new concert hall of the Sydney Opera House on opening night in September 1973. Ms. Nilsson, who was then at the height of her vocal powers and an international opera celebrity, sang in two concerts with the Sydney Symphony Orchestra. I was at both and felt, when she opened those famous pipes, that she could have lifted the tiles off the roof.
There must be something in the water in Scandinavia, especially in Sweden, for the ranks of great Swedish Wagner singers of our times must be added the names of Astrid Varnay and Irene Theorin. And of course, Nina Stemme.
It's a rare occurrence for such a sought-after artist of world stature to make it to Australia, let alone Hobart and yet on Saturday week, November 19, Ms. Stemme will join her fellow artist from New York, Australian heldentenor Stuart Skelton, himself enjoying a burgeoning international reputation, in concert with the TSO in Federation Hall.
They will sing excerpts from Tristan und Isolde, most Wagner lovers' favourite opera.
At a guess I would say that three to four hundred fans will fly in for this exceptional event.
Many will stay three days minimum.
They will have paid up to $250 a ticket, plus air fares, accommodation, meals and sundry shopping and will collectively demonstrate that high-end cultural tourism should be taken seriously.
Very seriously.
*Leo Schofield AM, Officier de l'Ordre des Arts et des Lettres, D. Litt (honoris causa), is a festival director (thirteen in all!), journalist, foodie, culture vulture and still energetic octogenatian. He lives in Sydney but has lived in London, New York, Brewarrina, Melbourne, Brisbane and Kempton. Despite an ill-conceived comment spoken in anger he loves Tassie, keeps in touch via Tasmanian Times, has some lovely, loyal, understanding friends there and can't wait to get back next week to hear the magnificent Nina Stemme as Isolde, a role he heard her sing on stage at the Vienna Staatsoper a couple of years back and was completely bouleversée.
• Leonard Cohen's death: tributes paid to legendary singer-songwriter
• Erica Cartman in Comments: Leo Schofield is right. Canning the Hobart festival he was putting on was a disaster for Tasmanian businesses – large and small. It doesn't matter about culture-vultures and elites and all that. Hobart is an absolutely wonderful city. So unique from anyplace else in Australia, and with MONA and the food and being right on the water it offers a wonderful short holiday. People would have hired cars and driven to Launceston and the west coast, and all those little towns on the way would have had people stopping to buy things and look a sights. I've done that. Forget about Leo and his personality which rubbed some people up the wrong way. He offered a fab idea to Tas and the politicians in power stuffed it up. They should get him back to put on that Baroque thing again. Tas can't lose, and thats all that matters.
• John Hayward I feel that Tasmanian opera should reflect the unique geist of this island. This could be achieved by engaging E Abetz as Tristan, with perhaps Michaelia Cash brought over to do Isolde.
• Jane Rankin-Reid in Comments: Leo's passion is the real story here folks! It's infectious. And that he is tempering his frustration with white rose growing and other unhealthy regional influences at last! I appreciate such forgiveness! He is rightly frustrated in identifying the neglect of culture as a buoyant niche tourism market. He's beating the bushes for the sound of intelligently informed local arts and tourism industry leaders to champion increased government support for such internationally praise worthy guest attracting events. As we've all heard, there's been a deathly silence while the hospitality honchos cluster over the glimmer of diminishing pokies revenues as a viable economic alternative to supporting more dynamic cultural experiences. We hear so little publicly about their informed appreciation for the noteworthy standards of artistic excellence being drawn to Hobart and little too of their awareness of what Tasmanian tourism operators may need to focus on, to be able to enjoy all this emerging market promises.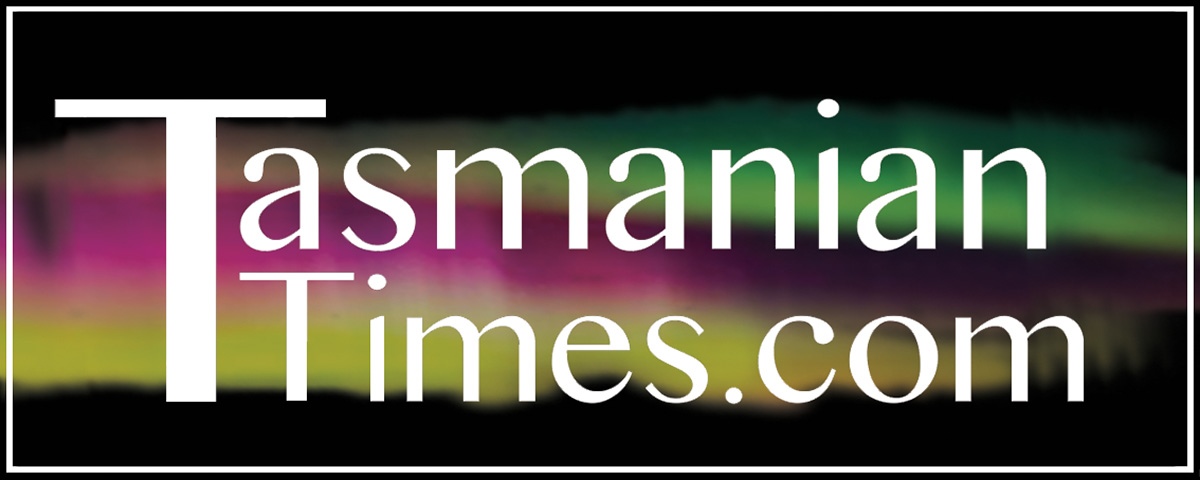 Author Credits: [show_post_categories parent="no" parentcategory="writers" show = "category" hyperlink="yes"]