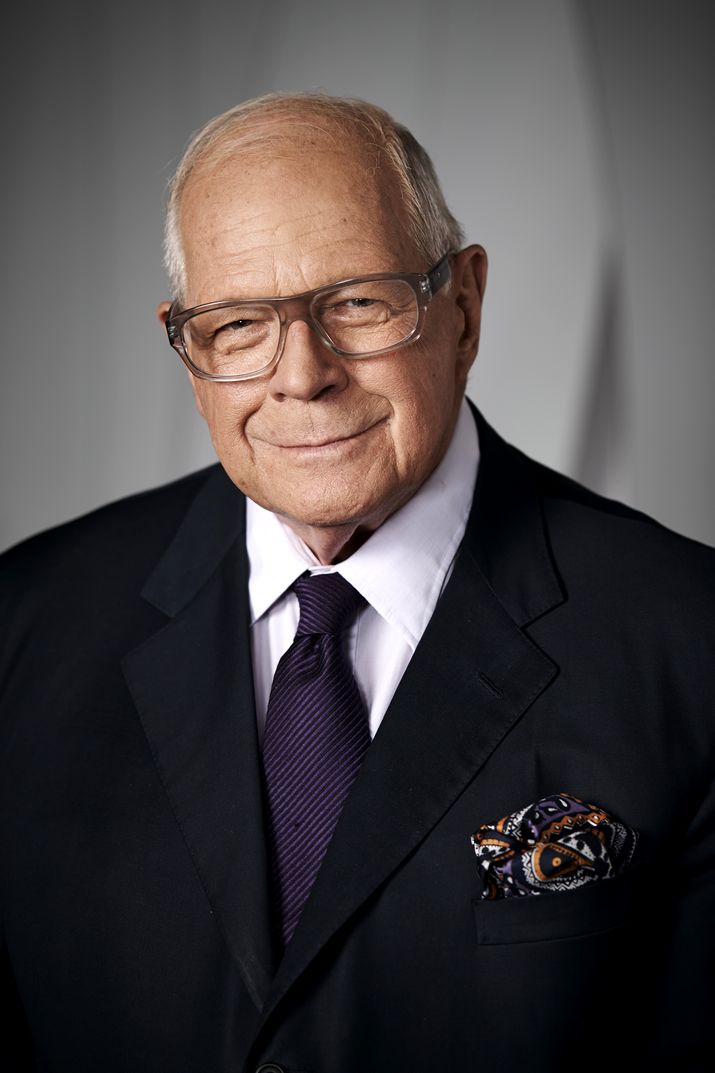 THURSDAY
Sydney overcast, Hobart blazing sunshine. And hot. Remember only a few days like this in my decade-long sojourn.
Second surprise is the new arrivals facility. Gone the grubby loos, the drab surroundings. All gleaming and colourful. The only remnant of former days is that carved Styrofoam seal that went round and round on the luggage belt. It has been retained but now sits sentinel overlooking the coming and going of travellers' bags.
Head straight for Atlas. Every weekday after my relocation from Kempton to WeHo, I made the trip to this Hobart institution for an 8am caffeine hit, observing the comings and goings of office workers, bored bureaucrats, workers in Health and Safety fluorescent jackets, a snapshot of local life. Over the years of residence and intermittent visits I've seen dozens of coffee shops come and go but Atlas persists, due no doubt to the splendid coffee but also to the stability of the place and the hard work of Jon and Sue and their affable staff. Oh, and the coffee actually a notch above that available in my favourite Sydney establishment.
Afterwards I head off to re-acquaint myself with the city but it's darned hot and I didn't bring a light shirt so I slip into Rivers and buy one. Together with a pair of shorts, on sale for ten bucks. Thus kitted out for this sub-tropical moment, I head to Elizabeth Street where I reel at the inhuman scale and sheer ugliness of the UTAS student accommodation monolith that has risen like some architectural Godzilla to hover menacingly over the street. Somewhere in the Mercury I've read a comment on what passes for urban planning in Tasmania's pre-eminent city. Here, urban planning is an oxymoron. Does anyone care that the unique character of Hobart is being undermined by over-scaled, cheapjack construction?
But other attractions survive to add colour and a dash of eccentricity to the city. Like the adjacent Masterpiece Gallery and its genial proprietor Nevin Hurst. I brought pictures from Nevin when he had premises in Sandy Bay Road but his current gallery is cosier and the proprietor, former pugilist, rabbit trapper and now purveyor of important works of art, mostly of Tasmanian interest, even more welcoming. Installed like a pasha in his deep armchair in the man cave off the main showroom, he dispenses local wines, local gossip and tall tales in between finding new homes for the odd Glover or Bock or Haughton Forrest seascape.
To tiny Templo in Patrick Street for dinner with a group of mainlanders who, like me, are in town for Saturday's TSO Wagner concert. Love the food here. Clean flavours, original combinations of ingredients and remarkably smooth and efficient service. I compliment chef Matt Breen on his dishes and declare allegiance to his style. I've seen too many Hobart restaurants peak, and then plummet. This one deserves to flourish.
FRIDAY
I am staying at one of the Sullivan's Cove Apartments. Pace a tiddly little bathroom, this is tiptop accommodation in an unsurpassed location. The waterfront, usually heaving, is deserted as I head off to Salamanca at 7 am for a coffee, the glassine surface of the cove reflecting the soft gold, pink, silver and mauve of dawn. Just beautiful. A few bruise-black clouds hover over Mount Wellington suggesting, accurately, a cooler day with light showers. Yesterday was too like a steamy humid day in Sydney.
I meet a chum from Melbourne and together we check out the weekly offering at Gowans, that idiosyncratic auction emporium at Moonah and the choicer, rarer and pricier lots in tomorrow's antique sale. Thence to Runnymede to examine a collection of old scrimshaw.
More mainlanders arrive this afternoon and I head to dinner at Franklin. A lively atmosphere and happy campers (including more Wagner-stricken Mainlanders) promise another special evening. 'Twas not to be. Patchy service, tedious delays between courses, confused combinations of ingredients an, an inexplicable omission this, almost no Tasmanian wines on the menu.
This is a pet gripe of mine. When Gay and Tony Bilson ran the legendary Berowra Waters Inn. then the only internationally acclaimed restaurant on this entire continent, they offered, apart from French champagne, only regional wines from the Hunter Valley. A good percentage of Adeaide restaurants also elect to showcase SA wines. One does not go to the Loire to drink Provencal rosé or to Beaune to taste Bordeaux reds, so why are the wines for which Tasmania is justly renowned not readily available here? This is a question our host, an internationally respected foodie, asked Forbes, the sommelier at Franklin, only to be told it was "not part of our philosophy." To which one might reasonably reply, "Fuck your philosophy. I'm your customer and I'd like to taste the wines of the region, not some dodgy overpriced 'new age' wines from Sicily, Sardinia, Languedoc, Jura or Switzerland.
Pressed to produce a Tassie Pinot, any of the nine that won gold medals at this year's Royal Hobart International Wine Show would have done, the staff produced a 2016 pinot from d'Meure. Now Dirk Meure is (should we say was?) one of the finest winemakers in Tasmania – even Luke Burgess acknowledged this when he featured a d'Meure wine as the sole lonely local drop on his menu at Garagistes, but the wine we had, one hundred and forty dollar' worth, was maderised. Tasmanian winemakers revolt! Demand, if not exclusivity, at least a showing of your best bottles. There is no excuse for oenological cringe.
SATURDAY
THE BIG DAY! One tries to stay calm but unsuccessfully. Even when my credit card is skimmed at a Salamanca ATM and I receive the unlooked-for advice from my bank's fraud division I remain calm.
An old fashioned lunch at Fish Frenzy and fresh evidence via servers Ali and Frances of dramatically improved standards of charm and customer deference, then a nap so as not to doze off during the concert.
Little chance of that. Tonight two of the current crop of great international Wagnerian singers plus a fine mezzo from Slovenia, birthplace of TSO's musical director Marko Letonja, take to the stage to give the audience the experience of a lifetime. This is a one-off for Tasmania and despite piss poor marketing (barely a mention in interstate papers!) interstate visitors constitute half the audience.
But where were the politicians or the grand panjandrums of the Tasmanian tourism industry to witness this musical miracle? Where was the generally ubiquitous Luke Martin? It's impossible to attend a major cultural event in Melbourne, Brisbane or Sydney without a respectable showing of pollies and their advisors.
SUNDAY to THURSDAY
Up betimes and still on a high we motor up the Midland Highway I have to pinch myself to realise this isn't Ireland. In umpteen visits and countless trips north I have never seen the countryside so emerald lush, We stop at Kempton, drop in on the local doctor to borrow a blood pressure testing machine (don't ask) then press on to Oatlands.
Thence to Evandale, one of the prettiest and least compromised of Tasmania's historic villages where I filled three delicious days of rest, reading, walking and smelling the roses which this year have outdone themselves in terms of flash and beauty.
How did I feel returning to Tasmania? Waves of nostalgia constantly broke over me. Not quite a tsunami but enough to constitute a warm immersion. Despite the best energies of the developers this remains a place of great beauty and I had the sense that awareness and appreciation of its unique attractions was growing.
How lucky we were to be here to hear some of the most sublime music ever written performed by such outstanding musicians. And it was all happening in Hobart. Incredible. With the bonus of a road trip.
Footnote …
*If you missed this landmark event you can listen to the broadcast next Monday at 8 PM on ABC Classic FM., thanks to the recording skills of two of the locals of whom I'm particularly fond, Veronica Vincze and Toby Frost.
*Leo Schofield AM, Officier de l'Ordre des Arts et des Lettres, D. Litt (honoris causa), is a festival director (thirteen in all!), journalist, foodie, culture vulture and still energetic octogenatian. He lives in Sydney but has lived in London, New York, Brewarrina, Melbourne, Brisbane and Kempton. Despite an ill-conceived comment spoken in anger he loves Tassie, keeps in touch via Tasmanian Times, has some lovely, loyal, understanding friends there …
• Bronwyn Williams in Comments: Leo's right … the TSO was in perfect form, the three vocal artistes sang their tits off – in German – and the audience was a revelation. Like the most conscientious of library users while the music played, and crazed, whooping, foot stomping Black Sabbath fans when it stopped. The ladies wore fabulous glittery dresses, and the singing gent looked like he'd just finished a day's work on a horse drawn carriage, or been to a VERY fancy wedding. There was a disembodied voice coming from the rafters, and a mesmerising oboe solo emanating from the same unseen location, and a chorus singing somewhere else entirely. …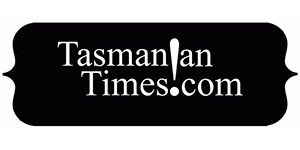 Author Credits: [show_post_categories parent="no" parentcategory="writers" show = "category" hyperlink="yes"]