South Australia just experienced one of the most ferocious storms of the last century, and instantaneously after this extreme weather event PM Malcolm Turnbull pandered to the influential coal-industry by laying blame to South Australia's power blackout on its reliability on renewable energy.
It was a vacuous statement of complete folly, and a sure sign he's under ongoing pressure from his conservative colleagues and corporate sponsors.
Renewable energy isn't the problem, it's the solution!
Just when we thought the dark days of Tony Abbott and his blinded assault on renewable energy was over, his successor appears to be running the gauntlet down the same archaic path. Immediately after these punishing storms Malcolm Turnbull then irrationally called on state governments to cut their ambitious 2030 renewable energy targets.
This is a far cry from Turnbull's former position back in 2009 when he announced –
"I will not lead a party that is not as committed to effective action on climate change as I am."
Australia is one of the biggest culprits to the crime of CO2 build-up, yet somehow our politicians just don't accept the link between the source and the repercussions of climate change.
Catastrophic storms are a prelude to a disturbing future.
Climate change is fuelling more frequent and severe extreme weather events. Storms are a natural phenomenon, but the severity and frequency of these seem more than a coincidence as the world heats up from the increasing CO2 levels released into the atmosphere.
The dramatic storm that hit South Australia last week occurred in a wetter and warmer atmosphere, and it's likely that these events will escalate in their intensity as the cppm levels rise exponentially.
These wetter and warmer weather conditions are being driven by climate change. If we don't seek to rapidly reduce our greenhouse gas emissions and limit the extent of climate change, the severity and frequency of extreme weather events will only get worse.
Why Turnbull got it terribly wrong!
The recent South Australian storm that disabled the state's power grid after extensive wind gusts, hailstorms and lightning strikes destroyed 22 transmission towers was only the catalyst for the entire state network to be switched off.
Redundancy for power failure is always built into the energy transmission system. As a standard safety response, the South Australian Energy Network was isolated from the National Electricity Market grid, and almost a million homes lost their power.
The destruction of high voltage transmission lines would have had a major effect on any power supply no matter what type of electricity generation was being supplied.
The only solution to mitigate such a massive power outage would be through the construction of large alternative energy storages and micro-grid facilities located on a regional basis. The present grid-power network marketers would probably see any energy storage facility as not in their financial interests
Have storms affected a whole state's electricity supply in Australia before?
Whilst a severe weather event causing a whole state to lose power may be unprecedented in Australia, there have been severe weather related blackouts to hundreds of thousands of people before in eastern Australia. Some of these were –
• In 2009, more than 500,000 homes without power in Victoria due to heatwave.
• In 2011, more than 200,000 houses lost power in Victoria due to storms.
• In 2013, 250,000 homes in Queensland lost power due to storms.
• In 2015, 200,000 business and households in NSW faced extended blackouts of up to a week.
The first reconnection of South Australia's power supply after the storm came from within its own networks through linking its renewable energy wind generation system back into the remaining undamaged transmission network. Without the state having some level of independence, many of those power excluded regions would have been isolated from electricity for an extended period.
If anything, the Turnbull arguments should have been pro-renewable as alternative energy sources can come online extremely quickly compared to the long process of firing up any gas or coal driven energy plants.
Future energy reliance
Regardless of our government's pathetic coal-power generation addiction, renewable energy infrastructure in Australia is progressing onward at a pace that far outweighs our current federal leadership-blinkered trajectory. The ACT and South Australia are already on track to reach their renewable energy targets, and they alone are leading the way that this country needs to follow.
With the Federal Liberal Party in power until 2019 any chance of Australia reaching its 2030 renewable energy target seems impossible under the current political climate.
What we need is a whole new leadership in this country, responsible and visionary, not the same old outdated Liberal ethics driven by corporate coal-industry influence and capitalistic investments.
Our only hope for national progression in addressing climate change remains in independent state-based initiatives, or with the influence of a progressive Senate …
*Ted Mead is a staunch exponent of primeval forests and wilderness, and has been involved in direct actions since migrating to Tasmania over 35 years ago. In the process, Ted has been arrested, bailed, dragged through the courts, fined, and ultimately condemned with criminal convictions for his defence of the wild country he cherishes. While Ted believes the days of on-ground protesting are all but over, he is convinced that past direct actions by valiant protesters were catalysts for the vast nature reserves that exist throughout Tasmania today.
• Reflections on two decades of energy, climate policy in Australia For more than 20 years Alan Pears AM has been teasing out the complexities and absurdities of government energy and climate policy in a regular column in ReNew Magazine, published by the not-for-profit Alternative Technology Association (ATA). A champion of clean energy and critic of government twists and turns on renewables, energy efficiency and a safe climate, Mr Pears' insightful columns have helped people understand difficult policy issues and clarified rational policy for an environmentally sustainable Australia …
• Jon Sumby in Comments: As an aside, I know a rigger who builds transmission towers for a living. When I asked him about the tower collapses he shrugged and said that everyone (in the industry) knew they would come down sooner rather than later as they were built using cheap Chinese steel to bare minimum designs. Another bloke I know is an engineer and FIFOs to the mining industry in WA. He told me that the major mining company he works for buys in cheap Chinese built infrastructure (pipes, tanks, etc.) and it is x-rayed and a large proportion is rejected because of metallurgical flaws in the cheap steel, bad welds, and poor finishes. But it is cheaper to do that than build in Australia. That was the same complaint made by these two men, this equipment could be built in Australia with good steel and with a good build, but it would cost more than buying Chinese so the companies don't do it …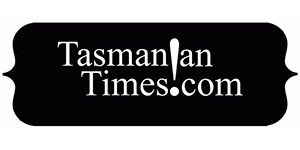 Author Credits: [show_post_categories parent="no" parentcategory="writers" show = "category" hyperlink="yes"]