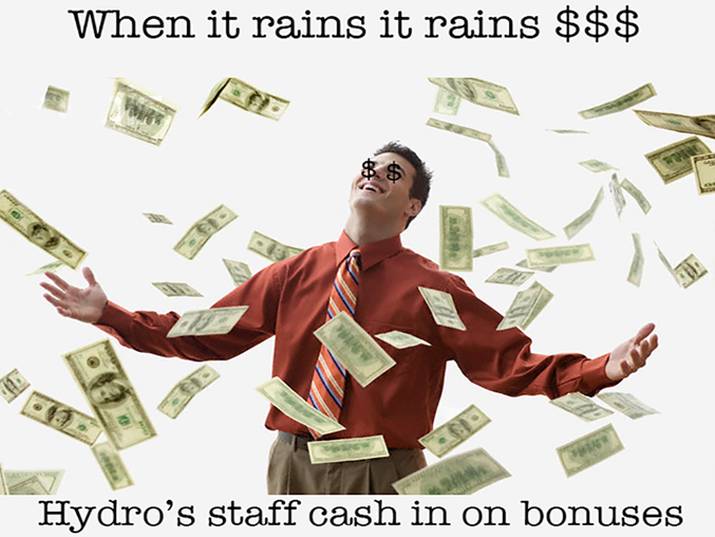 Déjà vu in the land of the economic dunderheads
Regardless of the ongoing fiscal burden regarding current Bassslink cable's liability to the Tasmania public, the irresponsible Hodgman government seems to be convinced another cable is exactly what this state desperately needs, despite the lack of a persuasive feasibility study.
Tasmanians are paying around $90 million annually in rent for the first cable, and given the lack of adequate rain in the last decade, we appear to be importing more power to fill a deficit rather than exporting our renewable energy.
Tasmania should be seeking an incentive to diversify our energy portfolio towards self-reliance through renewables. Instead we have become complacent and import coal-based power.
Currently Tasmania has the ability to be operating on 90% renewable energy given consistent rainfalls into the hydro impoundment catchments. However the island's hydro storage capacity was calculated on rainfall statistics derived half a century ago, and now with climate change we are only seeing productive rainfalls into storage areas, on average about once in every decade.
The government may gloat that our dam storage has gone from 12% in autumn this year to 40% in spring, but in the event of two consecutive dry summers we could see our storages back to below the sustainable 25% mark before we know it.
We all know how effective the inoperable Basslink cable was during the recent drought earlier this year when Tasmania needed it most, and yet there is still no guarantee that the same scenario may not eventuate again. Hence the kneejerk second cable idea.
It seems Tasmania's energy generation networks have found themselves in an invidious position where they can no longer rely on either sufficient rainfall, or power imports through a single Basslink cable. This is obviously the State Government's ongoing paranoia now that the concept of drought-proofing Tasmania with an undersea power link to Victoria has become uncertain.
The establishment and operation of imported diesel generators this year came at an estimated cost of $100 million to Tasmanians. Meanwhile, Hydro bureaucrats defended their decision to export massive amounts of hydro-electricity via Basslink as to capitalise on carbon credits, and by doing so drained our storages below sustainable drought-proof levels.
So the conservative solution is to construct another cable and impose yet another debt on the state coffers rather than look towards sources of independence through renewable energy expansion.
The importation of baseload power should provide Tasmania with a cheaper electricity price if it is managed correctly. However the rental costs of the Basslink cable, and any imports of electricity during peak demand hours undermines that cheaper power rate, so ultimately any higher operational costs float back to the taxpayer.
Yet another apparition, it's like a re-occurring nightmare
Prior to the last federal election Malcolm Turnbull talked up the potential of a second Basslink power cable to boost investment in renewable energy in Tasmania, and announced a feasibility study into a second undersea cable, which he also said would provide the state with greater energy security.
Mr Turnbull said: "The combination of Hydro power … and [wind-generated power] would enable Tasmania to deliver – on a much larger scale – renewable energy right across the nation. This has the potential to be a very big, significant, economic investment, and a big economic opportunity for Tasmania."
How can the above statement be possible if Tasmania is unlikely to be in the position of exporting any quantity of power across Bass Strait in the foreseeable future without either massive investment into wind generation, or above-average rainfalls every winter?
Mr Turnbull named the Clean Energy Finance Corporation as an obvious body that could provide the required financial support for the Basslink 2 project. Given his ongoing support for the coal industry in preference to the renewable industry such a statement is highly questionable.
A second Basslink cable is estimated at a cost of at least $1 billion. The same amount of funding could provide a 5 kilowatt photovoltaic system to every residence in the state. Though of course the coal-obsessed Federal Liberal government would never financially support such a renewable energy infrastructure project as the Libs prefer a dependency on coal as an economic base for both national consumption and international exports.
There are numerous unforseen commercial risks in a second Basslink cable.
• Uncertainty in national demand for renewable energy with no carbon price.
• A changing landscape of renewable technology.
• A lack of Federal commitment to renewable energy targets.
• Innovations in power storage.
• Uncertain climatic conditions and dam storage level maintenance.
• Poor financial incentives to private enterprises.
Granville Wind Farm Project
The privately-owned 100-350 megawatt Granville wind farm renewable energy project has been on the drawing board since the early 1990's.
The project has stalled for years because there has been no price agreement negotiated between the proponents and Aurora/Hydro.
In order to get finance for the project the proponents need to get a power-purchasing agreement with the energy companies, who seem consistently reluctant to provide a reasonable economic return rate to make it viable.
Such a project is indicative as to why renewable energy beyond hydro-electricity is considered a poor investment with little incentives to private enterprise.
Other proposed wind energy projects such as the Robbins Island $1.6 billion 300 turbine wind farm would rely solely on a second Basslink undersea cable from northern Tasmania to Victoria.
Epilogue – Disbelief and further insult to public intelligence
Despite the estimated loss of around $90 million in the past financial year, Hydro has just announced that their executives will receive bonus payments when storages are maintained above a 30% level.
What a ridiculous concept to outrageously pay autocratic bureaucrats extra salary if it essentially rains more. Such arrogance beggars belief, in my view.
The same negative equation should also apply if dam levels become unproductively low, and so their salaries should be reduced in times of low rainfall.
This would mean on average they would receive a high salary once every decade or so, and the remaining years they could be living below the poverty line.
That formula sounds fair to me!
*Ted Mead is a committed advocate for renewable energy and has used photovoltaics to power his homes since the 1980's. He continues to preference solar energy over wind energy in the belief that most mechanical reliant technology is still dinosaur technology. Ted is convinced that through advance innovative developments over the next few decades renewable energy will dominant the world, and micro grids will overtake base-load grid energy sourced from coal as consumer demand for independence prevails.
• Matthew Groom: National plan for transition to clean energy
• Chris Harries in Comments: … Tasmania to the rescue? A radical new model has been devised (supported by a number of renewable energy enthusiasts, by the way) whereby Tasmania and the Snowy Mountains dams are converted to become extreme peak power outlets. This would entail those generation systems being virtually shut down most of the time, then run to maximum capacity whenever reserve power is demanded by the national market. …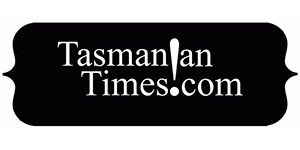 Author Credits: [show_post_categories parent="no" parentcategory="writers" show = "category" hyperlink="yes"]