"The tree which moves some to tears of joy is in the eyes of others only a green thing that stands in the way. Some see nature all ridicule and deformity … and some scarce see nature at all. But to the eyes of the man of imagination, nature is imagination itself." – William Blake
Creating an opportunity for people to see one of the earth's most ancient living marvels seems like an inspiring idea insofar it may provide an awakening experience, and ultimately an opportunity to connect oneself with exquisite expressions of our natural earth.
But in a state where dendrophobia/hylophobia runs rampant this may not have a good outcome.
The vandalistic destruction of the 2000+ year-old Lea Tree on the Gordon River in 1983 was a disturbing and vindictive statement …
The fact that the tree was iconic made it a suitable target for political retribution deriving from the federal intervention to stop the Lower Gordon Dam project.
In this 21st century one would hope the Tasmanian community has moved on, but is providing access to the world's oldest Huon Pine tree as a tourist destination on the West Coast a wise move?
In Tasmania the destruction of our magnificent forests through a poorly managed resource-extractive industry continues to be a highly contentious issue.
Such emotive polarisation is driven by the desire of politicians to keep the community divided rather than united because as a united community we would then challenge the very ethos of our ineffective, disenfranchising, hierarchical and corrupt governance system.
Modern society has clearly become detached from the interconnectedness of the natural world around us.
Trees and forests have long been part of our spiritual association to the world that entwines and nurtures the web of life. We need these marvellous plants far more than we casually give credit to, or generally relate with.
The world of plants provides us with the oxygen we need, they supply us with food, medicinal benefits, and provide shelter and resources for us to utilise in our basic needs for everyday living.
Yet the respect and admiration of our forests seems to have become lost in the commercial benefits they can now provide to very few. This ultimately comes as a great financial and spiritual loss to most of us.
With such ongoing angst in the broader Tasmanian community regarding commercial extraction versus the preservation of forests, the question remains if providing access to iconic natural features potentially makes them a target, knowing that it only requires one misguided action by a single offender to destroy what has taken thousands of years to flourish.
Given the demise of the Lea Tree and other vandalism of tree landmarks within the state since 1983, I would suggest that providing access to the ancient Huon Pines on the West coast is essentially a high risk, and is simply not worth it … !
*Ted Mead is a staunch exponent of primeval forests and wilderness, and has been involved in direct actions since migrating to Tasmania over 35 years ago. In the process, Ted has been arrested, bailed, dragged through the courts, fined, and ultimately condemned with criminal convictions for his defence of the wild country he cherishes. While Ted believes the days of on-ground protesting are all but over, he is convinced that past direct actions by valiant protesters were catalysts for the vast nature reserves that exist throughout Tasmania today.
EARLIER on Tasmanian Times …
• Nicole Anderson: The Secret Life of Trees …
MEANWHILE …
• Guy Barnett: Support for Wood Pellet Plant Study … Today, I am pleased to announce funding of $250,000 to help complete a feasibility study into a $115-145 million plantation fibre-only wood pellet plant in Tasmania that would deliver 55 new jobs. New Forests Asset Management Pty Ltd is progressing a $5 million study and has already completed pre-feasibility work showing encouraging results. The feasibility study will fully investigate the viability for an advanced wood pellet plan to be established in Northern Tasmania …
• Robert Middleton, USA, in Comments: In #3 above, Mr. Martin provides a comment that appears to be taunting and even mean-spirited and directed at someone who clearly is a positive force for preserving what makes Tasmania such a special place. I've noticed this same attitude in other TT posts by Martin, shocking considering that they come from someone charged with representing Tasmanian hospitality. What is the reason for this resentment and hostility? …
• Ted Mead in Comments: #8 Thanks Robert – You seen to have a clear perspective of what's happening in this state. Tourism here is more driven by the $ dollar for someone rather than the experience and preservation of our natural assets in mind. A lot of the tourism projects advocated by TICT and FT etc are based around the use of taxpayers' money to get them up and running, and ultimately there is not accountability if they fail or lose copious amounts of money in the process …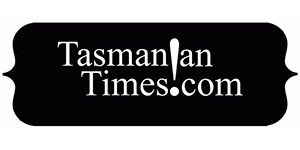 Author Credits: [show_post_categories parent="no" parentcategory="writers" show = "category" hyperlink="yes"]