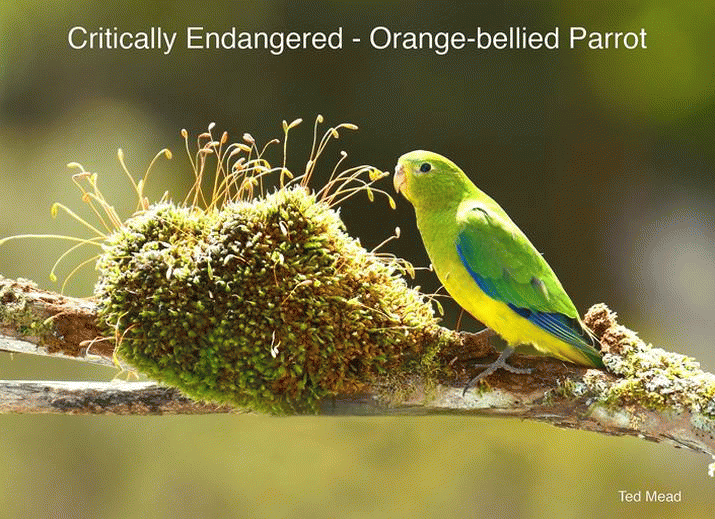 History shows us that over millions of years the world has been through several eras of mass extinction where countless plants and animals have vanished forever.
Most of this has been a result of global climate changes deriving from cataclysmic events.
However in the last 200+ years modern man has engendered one of the most dramatic impacts in recent Earth time, and by the midst of the 21st century yet another mass extinction is predicted to prevail. This one being human-caused.
In the history of life on Earth, there have been five mass extinction episodes in which large numbers of species vanished within a relatively short period of time.
All mass extinctions have been caused by natural catastrophes, such as the impact of meteorites.
Today we are witnessing the beginning of an extinction era unparalleled since the demise of the Dinosaurs some 65 million years ago when a giant asteroid – or comet – plummeted to Earth.
We have now entered the 21st century in an alarming and disturbing manner as much of life on Earth is under siege from the careless and ignorant impacts of modern society.
In our blatant disregard for all living creatures, humans over the past few centuries have essentially flailed a wrecking ball across virtually all parts of the planet's biosphere by fouling the land, water and atmosphere through our insatiable desire to cultivate the soil, and consume or exploit where possible its finite resources.
There is no greater example of this than the colonisation of Australia …
In just over two centuries since European settlement we have rapaciously degraded this continent, mutilated its forest cover, contaminated its land and waterways, and driven more mammal species to extinction than anywhere else on the globe in such a short time period.
In Tasmania alone, we have seen the extinction of the Tasmanian and King Island Emus, the probable demise of the Thylacine, whilst many other vertebrates such as the Tasmanian Devil, Orange-bellied Parrot, Swift Parrot, King island Scrub Tit, and the Spotted Handfish are facing a tenacious battle to retain their sustainable populations.
The noted creatures above are just a few in a long list of Tasmania's endangered plants and animals:
• 34 vertebrates have an endangered status.
• 33 invertebrates have an endangered status.
• More than 600 Animals and Plants are listed on schedules of Tasmanian Threatened Species list 1995.
These vary from, rare, vulnerable, endangered to critically endangered.
World Extinction rates
A normal rate (background rate) of species extinction has been derived from a thorough analysis of thousands of mammal fossil records dating back the last two million years. Based on this it is expected we lose two species for every 10,000 species present over a period of 100 years. For example, if there are 40,000 species, we would expect to see eight extinctions in a century. Any rate much higher than that would indicate a mass extinction.
According to the International Union for the Conservation of Nature 447 species worldwide have become extinct in the past 100 years. Species loss across the planet seems to be ascending at an exponential rate, and the next 2-3 decades is predicted to be catastrophic, particularly for mammals, birds, amphibians and fish as many global ecosystems collapse through ongoing land clearance, over-fishing, drought, water, atmospheric pollution and human poaching.
Without question all species have an important role in the ongoing ecological management of our ecosystems. They are integral to the web of life that essentially sustains human existence. For each species that is lost, the human race becomes poorer both physically and spiritually. Each loss makes our lives, and the relative ecosystem less balanced, which leads us towards a marginal subsistence and ultimately void of harmony with the earth.
Remediation of future species loss can only occur if we reduce our human footprint on earth through decreasing our population, dramatically reducing our atmospheric saturation of Co2 and methane, sustain our natural resources, cease land clearing and eliminate pollution to our water sources and soil.
Extreme optimists may believe there is still time to prevent the sixth mass extinction created by us, knowing that we humans the only species who are capable of saving all endangered creatures.
It is a paradox that confronts us urgently because saving them is the only way to save humanity.
*Ted Mead is a staunch exponent of primeval forests and wilderness, and has been involved in direct actions since migrating to Tasmania over 35 years ago. In the process, Ted has been arrested, bailed, dragged through the courts, fined, and ultimately condemned with criminal convictions for his defence of the wild country he cherishes. While Ted believes the days of on-ground protesting are all but over, he is convinced that past direct actions by valiant protesters were catalysts for the vast nature reserves that exist throughout Tasmania today.
• Greg James in Comments: Jack, the first practical attempt at containment must be the reduction of the human population and thus reduce the effects of our 'footprint'. Without that start and then a simplification of the remaining humans needs there is only catastrophe waiting. Moral questions and production need to change, are we entitled to pets that survive on a high protein diet, which in turn is emptying the oceans? Do we just carry on and hope that if we do not change our behaviour and needs, then it's ok to indulge in the death of many species. The dissonance we have from the effects and demands of seven billion people on the water supply and the waste they produce is inevitably catastrophic. A utopian world with little effect on human nature is about 200 million people according to the UN. That requires the death of 97% of the population and their pets.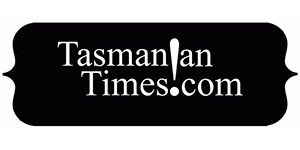 Author Credits: [show_post_categories parent="no" parentcategory="writers" show = "category" hyperlink="yes"]