First published September 14
Huon Valley Guessing Games
The bad news from the Deep South is that the secretive Huon Valley Council has sunk to even deeper depths of contempt for the people who own it. …
The good news is that an online petition requesting Local Government Minister Peter Gutwein to order implementation of his board of inquiry's two main recommendations — sack the HVC councillors and install a commissioner — passed 300 at the weekend.
Not a bad count considering the notorious Huon Valley fear factor (unfounded to my thinking) that to criticise council is an invitation to attract its wrath, so, therefore, it's best to say nothing.
( Find the petition here: https://www.change.org/p/implement-the-major-recommendations-of-the-huon-valley-board-of-inquiry?tk=hC4Nlp5AGKD-WuzqV1QYmkrJX91Tb8G6IwT_4tfjDn8&utm_source=petition_update&utm_medium=email . )
Council's plunge to even deeper depths of contempt is reflected in a media release published in last week's Huon Valley News and The Classifieds (HVN not even saying it was an HVC media release).
It contains statements attributed to the Mayor — a man who has fought courageously for nearly two years to make council more transparent and consultative — that can best be described as uninformative. In fact, the release as a whole borders on sophistry of a rather spooky kind — for what it says, and for what it doesn't say.
The full story begins some months back with a covert action by council — one would imagine without the knowledge of Mayor Peter Coad — to attempt to influence the embarrassing findings of the board of inquiry (BoI) set up by Gutwein a year ago to look into the affairs of the Huon council. At the time, word was out that council had become dysfunctional. And — despite HVC management's attempts to persuade it otherwise — dysfunctional is exactly what the two-member board, after months of careful examination, decided it was.
The BoI issued two interim reports to Gutwein — one in March this year, the other in May. Though the interim reports have never been made public, it soon became clear that what the BoI had turned up was not at all to the liking of either a majority of HVC councillors or council's General Manager, Simone Watson. Well, that's the only conclusion one can reasonably draw from the behavior of a council and management that is still defiantly keeping under wraps HVC's costly responses to those two BoI reports.
To cut a long story a bit shorter, HVC — using the services of a leading Hobart law firm, Page Seager — attempted to persuade the Board of Inquiry to change its mind by producing counter arguments to the BoI's two interim reports.
Two things were later to become apparent:
(1) at least the first Page Seager report was commissioned by council management without prior approval of the council (my understanding is that it was eventually approved retrospectively at a secret council session); and (2) the reports cost Huon Valley ratepayers and taxpayers in general upwards of $54,000.
In June, the BoI issued a damning final report, declaring HVC dysfunctional and recommending its sacking ( see http://cdn-src.tasmaniantimes.com.s3.amazonaws.com/files/Huon%20Valley%20Council%20Board%20of%20Inquiry%20Report%20to%20the%20Minister%20-%20JUNE%202016.pdf ).
Sadly, what those council submissions did seem to do was to strongly influence Minister Gutwein's reaction to the state of affairs at HVC.
Gutwein chose to ignore the BoI report almost in its entirety. Against the board's strong advice that mediation was not the way to go, the minister opted for exactly that. And he did not instruct council to respond to nearly 50 of the BoI's 55 critical recommendations.
Consequently, council has used this weakness by Gutwein to virtually ignore the board's recommendations; and management and a majority of councillors have continued to doggedly resist divulging the contents of council's submissions ( see http://oldtt.pixelkey.biz/index.php?/article/huon-valley-guessing-games-dysfunctions-the-name-of-the-game/. )
As council's stern resistance to revealing what $54,000 of public money had been spent on became apparent, concerned valley residents quickly raised a 70-signature petition (including mine) demanding that HVC release its secret submissions. The petition was presented to council's July 27 meeting. The process from that moment was for council management to make a report on the petition and present it, with a recommendation, to the next ordinary meeting.
Surprise, surprise: the management report and recommendation were not on council's August 31 open agenda, GM Watson having decided it was all too sensitive for the eyes of the public. She had, instead, listed them for secret hearing.
Cr Ian Mackintosh, with a procedural motion (which allows no discussion) just before the end of council's open session, tried to get the petition report and recommendation moved back into open council.
With only eight councilors present (Lydia Eastley having been granted leave of absence), council voted the motion down, 5-3. Mayor Coad, Mackintosh and Liz Smith voting for, Bruce Heron, James Lange, Deputy Mayor Ian Paul, Pav Ruzicka and Mike Wilson voting against. Not a surprise result, but a vote that yet again indicates that the valley's dysfunctional council either hasn't got a strategy to win back community trust, or doesn't give a damn whether it does or not.
So, into secret session went this item of great public interest. At the time of that vote, the question on my mind was this: what the heck is it that is in those two reports, which have cost $54,000 of public money, that is so confidential that the people who paid for it are not going to be allowed to see even redacted versions?
Under the rules, anything discussed in a closed council session must never be revealed — as GM Watson is always quick to remind councillors. So there was every possibility that we, the public, would hear no more.
But this time, the contempt HVC has long displayed towards those it serves was to be even more evident, coming as it did in the form of a media release that appeared in last week's two valley publications.
Unattributed, one sentence states: "The Council indicated that it wanted to move forward in implementing the Ministerial Directions from the Board of Inquiry, working in the best interests of the community."
That alone is a statement based on a false premise. The "Ministerial Directions" were not "from the Board of Inquiry" as the release asserted. In fact, Gutwein largely ignored the 55 recommendations of the BoI when he issued his seven "directions" on June 15. What he did indicate was that he had been considerably influenced by the council's submissions in response to the BoI's interim reports.
Surprising was a quote attributed to Mayor Coad: "Council does not intend to revisit matters provided by the Ministerial Directions and it is concentrating on mediation to ensure the directions and timeframes are adhered to."
He may have allowed his name to be attached to those words, but, having heard Coad's measured remarks from the chair at council meetings since November 2014, I simply cannot imagine that he was a willing author of them. (Surely, knowing that his position — and that of Smith and Mackintosh — is to have council's two submissions released, he might have protected himself by saying something like, "Council has voted not to revisit matters . . . " etc.)
Then followed more diplomatic words that could quite reasonably have come out of the Mayor's mouth (rather than from HVC's costly media department): "If we are able to achieve a genuine change in the culture of council, this will be in line with the intent of the Ministerial directions."
Then came the usual pap one expects of an organisation on the nose with much of the community it serves: "This will provide the opportunity for the council to restore community confidence in the municipality." Well, at least that was an admission that "community confidence" is in need of restoration.
The release went on a bit, trying to reassure ratepayers (not this one) by saying: " . . . there has been no diminution in services council provides to ratepayers . . ." Why should there have been? None of the Gutwein directions could possibly have impeded the day-to-day running of a council that clearly is upset that it has been found, by experts, to be dysfunctional.
Now, let us ponder on what happened in that secret session that spawned the media release. We know that, in open session, the procedural motion to decide where the item should be discussed had gone down 5-3. But that vote didn't necessarily indicate how the management recommendation would be viewed in closed council.
What can be gleaned from the media release is that the secret-session vote to keep the submissions secret must have been at least 5-3. Therefore, if Coad, Mackintosh and Smith stood their ground, one is left to think that Heron, Lange, Paul, Ruzicka and Wilson voted for continued secrecy. It's hard to imagine it any other way. Of course, we'll never know, because council's secret business is, by law, never to be revealed.
My view is this. No copies of the two HVC submissions are meant to exist apart from those in the hands of Minister Gutwein and his Local Government Department staff; HVC management and its nine councillors; probably the lawyers who got $54,000 to compile the submissions; and (at least in the case of the March submission) Mick Newell of 7HOFM (to whom a copy was leaked by a person unknown, though there are suspects).
That being the case, is there not at least one among that lot prepared to get those submissions out into the public arena? Nah, not likely. Secret-society stuff is much more exciting than preserving the lofty ideals of democracy. Of course, it might also be imagined that some law-abiding souls might believe, despite witnessing injustice at work, that it's just not proper to break the rules. Rules are, after all, the glue that keeps our society one of the most stable and peaceful on the planet.
Tragically, all that HVC's August-meeting behavior proves is that we here in the valley remain objects of contempt fit only to be fed transparent spin.
But a few of us who pitifully demand transparency and honesty, at each of our nation's three levels of government, are pondering a few questions. The main one is, who is it, what is it, that a majority of councillors are so doggedly trying to defend?
It is reasonable to assume that someone or other mentioned in the Page Seager reports doesn't want their content out there for general consumption.
The final BoI report, released when Gutwein issued his directions, is critical of individuals and of the council as a whole. One would imagine, considering that criticisms were expressed in the BoI interim reports, the brief from council to the lawyers it hired would have been that they provide counter arguments to those criticisms.
One thing is certain: by a long chalk, none of us has heard the last about council's legal responses to the BoI's interim findings.
A LIGHTER moment at the August 31 meeting. "Wanker" was what Rosalie Woodruff had once called him, said Mike Wilson, apropos of nothing very much. He was harking back to a time when Woodruff was an HVC councillor. Woodruff, now a Tasmanian Greens MLA, said this week that she may have called Wilson many things, but she could not recall ever describing him as a wanker.
ANOTHER intriguing bit at the August meeting came early on when Wilson, reading from a single sheet of paper, gave his answers to a series of questions put to him by Mayor Coad. Those questions were first posed in the July 27 agenda. On that occasion, Wilson, without explanation, was absent.
Coad's questions arose from a letter he had sighted from lawyer David Wallace of Wallace Wilkinson and Webster, dated August 25, 2015, to Wilson. The letter indicated that Wilson had invited Wallace to attend a council meeting ( see http://oldtt.pixelkey.biz/index.php?/article/huon-valley-guessing-games-the-plot-thickens/ ).
First, Wilson's answers — then to a bit of conjecture.
There are minor discrepancies between the audio version and, presumably, Wilson's written version, but they are probably of no consequence. The words in Wilson's replies (unedited) are as they appear in council's draft minutes of the August 31 meeting. Here goes:
Peter Coad: Did you instruct Wallace Wilkinson and Webster on behalf of council or on your own behalf?
Wilson: In the best interests of council and to be open and transparent with our fellow councillors and our community three members of our governance committee agreed to hold an out-of-session closed meeting to discuss who would do the secretary work at the up-and-coming closed council meeting due on the 26 August 2015, whereby we believed an independent secretary would be required owing to both yourself [Coad] and the General Manager were conflicted in this matter. At that meeting it was agreed that I should ask a Hobart law firm that had not worked for council in the past to give us a quote for secretary work for the meeting on 26 August. That quote was for $375.00 per hour. Approximately 4 hours would be required. The minutes of that meeting were taken by Cr Studley and emailed to myself as well as to Cr Ruzicka. In order to maintain transparency, it was agreed that the minutes of that meeting be cc'd to Cr Smith and that occurred at 7.11pm on 20 August 2015.
Coad: If you instructed Wallace Wilkinson and Webster on behalf of council, what was the nature of council's instruction?
Wilson: To act as independent secretary only for the meeting to be held 26 August 2015.
Coad: Specifically, did you instruct them to assist council and/or the General Manager in relation to the dispute between the Mayor and the General Manager?
Wilson: No. They were to supply independent secretary services only.
Coad: Were any council funds paid to Wallace Wilkinson and Webster or is any money payable to Wallace Wilkinson and Webster for legal services rendered in 2015, and, if so, do they relate to this matter?
Wilson: It is my understanding that an account for secretarial services was to be forwarded to the Deputy Mayor who would in turn supply to council (as you and the General Manager were conflicted on this matter).
Coad: If you purported to be instructing Wallace Wilkinson and Webster on behalf of council, what was the source of your authority to do so?
Wilson: I was authorised by the governance committee.
Coad: Was the General Manager in any way involved in the engagement of Wallace Wilkinson and Webster?
Wilson: Neither yourself nor the General Manager were involved in engaging Wallace Wilkinson and Webster.
Coad: If the General Manager gave you authority to instruct Wallace Wilkinson and Webster on council's behalf, please identify the delegation of council to the General Manager (including the date) that allowed her to delegate authority to engage external lawyers to individual councillors such as yourself.
Wilson: The authority was given to me by the governance committee, NOT by the General Manager.
Coad: Under Section 65 of the [Local Government] Act [1993], the General Manager is responsible for ensuring that advice given to the council is given by a person who has the necessary qualifications. This is not the role of an individual councillor. On what authority or basis, did you act in inviting David Wallace to attend the closed meeting of council to give advice?
Wilson: As stated earlier the governance committee gave me the authority on behalf of council to engage an independent secretary for the meeting to be held on 26 August 2015.
Mayor Coad then asked Wilson to hand him the notes he had read from, saying: "Thank you very much for that Cr Wilson. Most enlightening."
Significant about this "enlightening" episode in the affairs of the HVC is that the three councillors who assembled for what Wilson describes as an "out of session" (whatever that might mean) meeting of the governance committee — Ruzicka, Studley and Wilson — are members of the Heart of the Huon group of councillors, which has campaigned long and hard to bring the Mayor undone. (Studley has since resigned as a councillor.)
Also interesting is how, under the law, three councillors can convene a meeting of a council's governance committee without the Mayor and the General Manager being involved. Although (as has become evident in the Huon Valley) the Mayor can be kept ignorant of events — as, for example, it seems he was in relation to all the secret pre-launch manoeuvrings that went on before the privatisation of the Geeveston Town Hall last year — it's almost beyond imagination that the GM didn't have some knowledge of what was going on.
And who were Ruzicka, Studley and Wilson to officially judge that the Mayor and the General Manager were conflicted? And, even if there was conflict between those two, as a bunch of grown-ups, surely all councillors and the GM should have been called together to discuss a sensible course of action, rather than three members of a faction of council that has made no bones about where it stands in terms of the relationship between the Mayor and the General Manager acting unilaterally.
The very thought of a group of three councillors deciding on a course of action without the prior knowledge of management and the rest of the council is farcical — and surely yet more evidence of a dysfunctional council in action.
The single fact that Wilson was chosen to be the "delegate" to hire a lawyer to undertake "secretarial" duties tends to lend support to the feelings of many in the community that this long-time councillor still can't quite get it into his head that, in the October 2014 election, he lost the contest for Mayor; and that that verdict alone disqualified him from even imagining that, in an imagined crisis, he was the man to lead the way.
If Gutwein's local government division is not now studying very closely the questions posed by the Mayor, and the responses to those questions by Wilson — and then considering their implications as to the competence of HVC to continue as a viable local-government body — it will mean, yet again, that the people of the Huon Valley (and of Tasmania) are being extremely poorly served by both our elected leaders and the public servants that are supposed to be serving both them and us, the voters.
ANOTHER feature of the August 31 meeting was the way in which Mayor Coad was sidelined from participation on any of council's committees (which are to replace council's Gutwein-vetoed "portfolio" system). When Heart councillor votes prevented Coad from winning a place on any committee, Smith moved an amendment that "in accordance with Recommendation 38 of the Board of Inquiry final report, the Mayor be appointed as an ex-officio member on all council committees". That, too, got short shrift, the votes of Heron, Lange, Paul and Ruzicka causing it to be lost 4-4. Interestingly, Heart leader Wilson is recorded as having voted with the losing side.
A SIDELIGHT to what is happening at HVC appeared on the letters page of Huon Valley News last week. It was jointly signed by former HVC councillors Laurie Dillon (for years Deputy Mayor) and Tony Richardson (remembered by council observers more for his theatrics than anything of great substance).
The letter's writing style suggests it was largely authored by Richardson. It talked of a council "frozen within a state of distrust, antipathy and disrespect", and said it was written "without naming or directing any prejudice and judgement". They write: "We represent near opposites within the political spectrum." I found that difficult to reconcile with what I witnessed when they sat at the same council table.
It prattles on, with a smattering of the high-flown — ". . . unarmed conflict"; " Wars are bad, and civil wars are worse, innocent people get hurt"; "There has begun to be a higher than average leakage" (denied by the General Manager at the August 31 meeting, though she didn't explain how council's human-resources department has gone through periods of disintegration, with a turnover of possibly more than 100 per cent over three to four years); "The work of the council is being impeded, the staff are uncertain, it's like being in a family where the parents won't get on"; " . . . quit this infantile game of hate and blame, accept mediation and find common ground . . ."
Dillon and Richardson conclude: "If you know what real democracy is you'll know that there is nothing about this game that is democratic. It is unkind, vindictive, malicious, boysy, narcissistic and bullying. It's like dropping a barrel bomb into the democratic life of our community."
A bit poetic, and you can't disagree with all of it.
Analysis of the intent of the letter is tricky. Quite clearly, Mayor Coad is in their sights; possibly also Wilson; maybe even GM Watson.
A bit of context may be helpful. Neither signatory reveals that they were councillors back in the days when (under the leadership of now MLC Robert Armstrong) HVC:
— Was allowing its water-supply systems and sewerage infrastructure to lapse into disrepair (later costing the then new, now defunct, Southern Water nearly $40 million to retrieve the situation).
— Allowed to pass with barely a comment a dawn, police-accompanied bulldozer demolition (early 2009) of the mid-20th century asbestos-riddled football clubrooms that graced the Franklin oval (they would have made an ideal set for period film makers).
— Saw the sealing of the Esperance Coast Road with elusively documented funds that came from somewhere and went who knows where?
— Saw council blow $4 million on financial products that in no way could be deemed low-risk (today, even with clawbacks on those losses through legal action, they probably now add up to more than $6 million after lost interest is added).
In the years since their departure from council — Richardson, formerly a Greens councillor, having failed spectacularly (133 first preferences) to retain his seat when running as an "independent" candidate in 2009 — HVC has been cutting back on its services (around about 2013 the "community services" department was abolished in a "management restructure", conducted by then acting GM Watson, leaving the-then community services manager, Marcia Waller, out of a job), yet, each year, council has increased its rates.
All of this happened before Armstrong headed off to State Parliament's upper house in 2014, and Coad, in October that year, won the contest for Mayor, defeating Wilson and Heron.
That was about the time the troubled council's circumstances really began to come out into the open. The spearhead of council disharmony, I believe, was Wilson, who has since barely let up on his criticism of Mayor Coad. On one occasion, at an ordinary council meeting, Wilson, huffing and puffing, claimed council had become a dictatorship.
Coad assumed office on a platform that simply amounted to a plea for good governance and economic reform. His pre-campaign mistake — having noticed that HVC didn't seem to have anything that resembled an infrastructure-replacement policy or plan — was to ask whether the council was going broke.
As to being a dictator (as Wilson had implied), Coad has never been sure of a single vote of support from other councillors, although more often than not he has the backing of Mackintosh (Greens) and Smith (now an independent after a decade as a Greens rep).
From the moment Coad moved into the Mayor's seat, he has been under siege. And it soon became clear that he was not impressed by the support (or lack of it) that he was getting from management and Heart of the Huon councillors.
It's all too hard to get into the nitty-gritty but, from my observer's position, it does seem that the "hate and blame" game that Dillon and Richardson talk about has been heavily lopsided. Throughout the tirades against him, Mayor Coad, the choice of the people in 2014, has conducted himself with dignity, and he has treated his foes with a respect they have not deserved.
Where council is to go to from here is anyone's guess.
Minister Gutwein has the authority to bring the issue to a head. But, acting like a man who might have a hidden agenda — and being the ambitious politician that he obviously is — Gutwein is choosing to allow the pain at HVC to linger.
The BoI report points to several highly controversial situations that need serious State Government examination, but one senses that the Huon Valley, considered in the greater scheme of politics, is a potato that is proving hot to handle for the Hodgman Government.
Messrs Dillon and Richardson, while the motives behind their criticism of HVC are obscure, might, indirectly, be encouraging the minister — in the interests of the people of the Huon Valley as a whole — to sack the lot of them. — Bob Hawkins
*Bob Hawkins has been a journalist for more than five decades. He has been covering Huon Valley Council for Tasmanian Times since early 2009. He is a friend of Cr Smith, and an admirer of Mayor Coad for doggedly trying to bring reason to a dysfunctional council.
• Mercury: Peter Gutwein calls for Huon Mayor to resign in the interests of Huon Valley community
• Rosalie Woodruff (former HVC councillor: Gutwein Ignores Board of Inquiry, Sets Up Huon Valley Mayor
• Saturday Mercury: Fresh elections best way for Huon, governance expert says
• Rosalie Woodruff: Huon Valley Council Mediation Fruitless, Fresh Elections Needed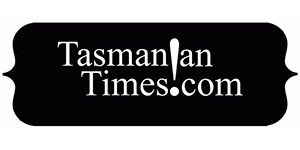 Author Credits: [show_post_categories parent="no" parentcategory="writers" show = "category" hyperlink="yes"]