Hua Hin, Thailand. A beautiful beachside town, formerly predominantly a fishing village but now one that relies heavily on tourism. A destination for many looking to escape the onset of the northern hemisphere autumn and winter. Having visited the King's town for many weeks over the last decade it has become noticeable that more Australians also visit each year. Roughly three hours drive south of the nation's capital it is also a popular destination for Bangkok residents escaping the city crush on weekends, especially long weekends.
Hua Hin has a reputation of being a clean and safe town; after all it is home to the Royal family's summer palace. And the people of Thailand love and respect the King and Queen.
Serious and tragic events that have understandably caught international media attention occurred overnight. I know many of our friends and relatives are concerned, as we have been bombarded with emails and text messages, commencing in the early hours of the morning.
This morning we woke to the news that a bomb blast on a busy Hua Hin intersection had killed one person and injured 23 more. The news report was that a bomb had been placed in a plant pot in front of a bar and was exploded by mobile telephone at 10:30 the previous night. There were two blasts about 50 metres and 30 minutes apart.
After breakfast I set out from the hotel on my laundry collection duties (we prefer to support local businesses rather than the hotel laundry service, not to mention the minimal cost involved). On occasions I like to stroll a circuitous route to the laundry and order a stronger than usual coffee at a local Starbucks café. Today was a Starbucks day.
The route to Starbucks took me past the Hilton Hotel near the explosion zone. The mood on the street was as somber as one would expect. There was no vehicular traffic at all on the street. I walked along Soi Bintabat and was blocked by police tape the width of the narrow road. Thirty metres ahead I could see another police ribbon. I tried not to look down as there were large patches of dried blood along the side of the road, linked by a chain of the same.
I was as saddened as the local people who sat in front of their shops, speechless and almost in tears.
A very angry European man approached me and, as if wanting to vent his spleen in one barrage of strong language said, "These effing people have to pay. Some businesses will close. My hotel, that's my hotel," he exclaimed as he pointed at The Mermaid, "will have no business for a long time."
His gaze settled on a pile of bloodied sheets and towels in front of his hotel. "A woman collapsed there. She screamed in agony after being hit in the leg by pieces of metal from the bomb and staggered as far as there," pointing at the ground. "We got her into an ambulance." Clearly the woman had lost a great deal of blood.
"Some effing person was taking photographs of people laying in pools of blood on the road," he raised his volume and continued. "I yelled at the effing police to stop him. They were confused. I told him I would effing fight him so he stopped and left."
Who would be so ghoulish to take photographs? With that thought lingering I retreated down another side road where several groups of local people sat on the sidewalk looking worried. Worried for their future.
People sit silently, almost in a comatose state: a state of mourning and fear. Fear for the foreign tourists and fear for their own future.
"Are you okay?" a young woman interrupted my thoughts. "I worry about you."
"Yes, I'm okay. I worry about you and your business," I replied.
"Thank you," she forced half a smile.
Every year in Hua Hin I visit the town's large Buddhist Temple near the Starbucks. Don't ask me why, I just do. Having not done so this year, it somehow seemed appropriate today. I walked past a monk sitting in the shade of a large tarpaulin and greeted him "sawasdee karp" (any Thai's reading this will excuse the spelling; written phonetically). There were several motorcycles parked contiguous to the tarpaulin, presumably owned by visitors to the Wat. I removed my shoes and mounted the stairs to the temple. Inside I stood silently for a few minutes and then placed some Thai Baht in several of the collection boxes near statues of the departed monks.
Exiting the building I made my way in the Starbucks direction across the near vacant car park to the major Wat entrance where a large number of police officers congregated. Several senior officers were concluding discussions with a media contingent. I wended my way around the edge of the gathering. Pointing in the direction of my destination a young female police officer directed her comments to me, "Two more bombs at the clock tower next to Starbucks."
Our conversation was interrupted by the crackle of her hand-held radio, short and sharp instructions. "There is another bomb."
"Where?"
"Just found at the train station."
What appeared to be a Toyota Hilux, gears gnashing, followed by a plume of bluish smoke, roared up to the assembly of television cameramen and journalists. They piled on board, pushing for a position with appendages and equipment hanging over the side. My police 'informant' disappeared with them. As we parted company I glanced over my shoulder and noticed a number of police officers joined by army personnel rushing into the Wat car park but thought nothing more of it.
A few hours later we learn that ten minutes or so after I left the temple a bomb was found strapped to a parked motorcycle in the Wat car park. The story was the military disengaged the bomb.
Whether that was true or not I am not sure because rumour and innuendo is rife. What is true is that the innocent people of Hua Hin are hurting badly – not financially yet although rest assured they will be when tourist numbers drop – but they are concerned for the security of foreign tourists.
"Please, please stay in your hotel," the lady at the laundry pleaded to me. She wore a genuine look of concern and anguish.
As I re-entered the hotel compound the security guard also pleaded, "Do not go outside, sir. Stay here. I worry."
Nobody has claimed responsibility for the eight or so bombs that were apparently discovered in Hua Hin, two of which exploded on the eve of the Queen's birthday and another two on the morning of her birthday contiguous to the large photograph of the King and Queen near the town's clock tower; the explosions claiming two lives.
Whilst nobody is certain of whom or what organization, if any, is behind the tragic events, the blame game started immediately on Friday morning. Bizarrely, even the military has been blamed with claims they are attempting to strengthen their political power. But the military already have considerable power and influence. The Prime Minister is head of the Army and has formed the incumbent Government. Critics say the recently approved constitution of Thailand – approved by popular referendum less than a week ago – further cements military power.
Perhaps that was the trigger; perhaps there is a strong concern about long-term military control. One can only speculate at this stage.
Whatever the outcome of ongoing police and military investigations, the innocent, gentle, warm and smiling ordinary people of Thailand are those who suffer most.
*Anton Clever is well into his seventh decade … a former teacher, soldier, farm hand, lawyer and businessman (not in that order). He has travelled extensively for business and for international clients. More recently he has started writing … currently a thriller (which will probably not be worthy of publication, he says) and has written but not published a series of "postcards" from various places (specifically, Victoria, Papua New Guinea, France, Saudi Arabia, Serbia, Iran) referring to experiences in those places. He has also written for several magazines on unusual subjects but matters worthy of debate.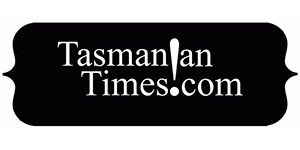 Author Credits: [show_post_categories parent="no" parentcategory="writers" show = "category" hyperlink="yes"]