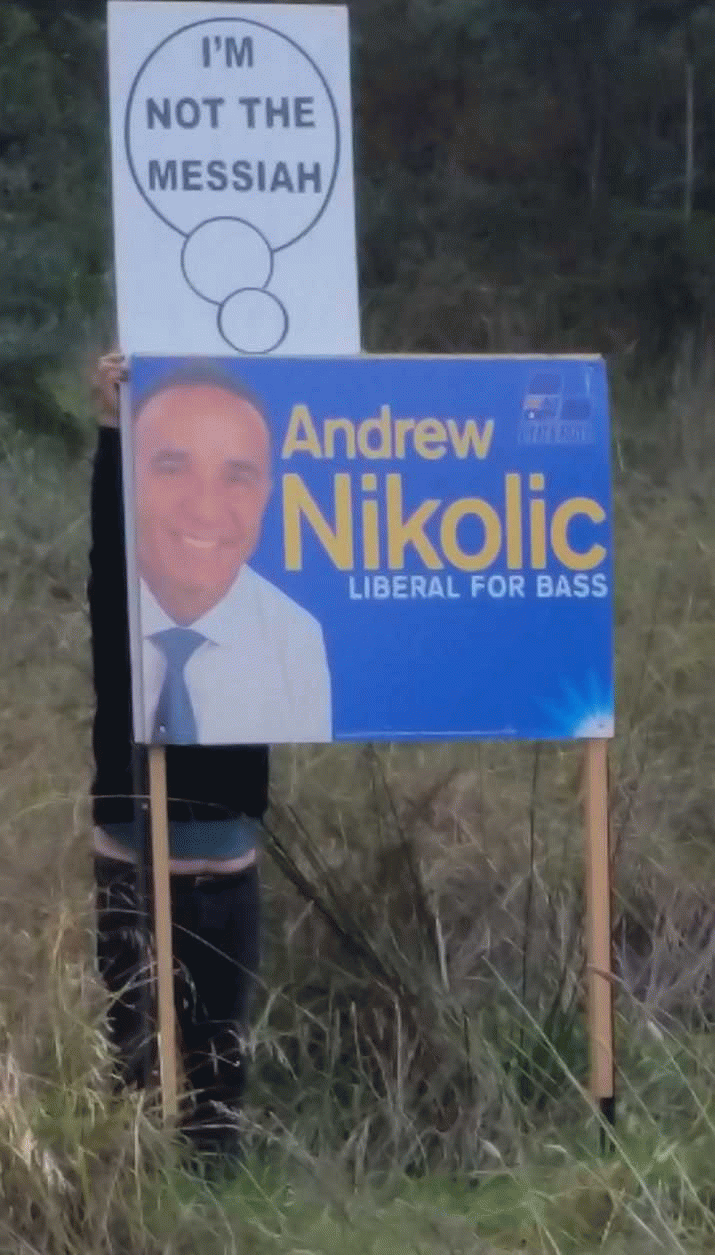 *Pic: Ross' pic of an Andrew Nikolic poster …
'Politics is the art of the possible. Politics is how we decide who gets what. Politics influences how much you pay for interest on student loans and how easy or difficult it is to get financial aid. Politics is the process by which we govern ourselves. Politics is life, and all life is politics. Human beings, as essentially social animals, can never escape this.' (T.M.Sell, Politics and Power).
Swept from power. No longer kingmakers …
Far-right Tasmanian Liberals, The Three Amigos Andrew Nikolic, Brett Whiteley, and Eric Hutchinson ( ABC: Election 2016; Labor Party claims three marginal Tasmanian seats ) were obliterated in a Labor landslide which has left the nation uncertain as to who will govern ( Mercury: 2016 Federal Election: Rolling coverage of the campaign, Day 55 ), ( Advocate: Federal Election 2016: Live coverage, polls & results ) …
As As the Guardian's Political Editor Lenore Taylor says: Even if Turnbull wins, he loses. And even if Shorten loses, he wins . Messiah Malcolm must be looking nervously over his shoulder after predecessor PM Tony Abbott so comprehensively swept to victory in Warringah ( ABC HERE ).
Good heavens … what a night …
• A Total Mess … What Dr Kevin Bonham says … This post follows the post-count for the Tasmanian Senate race. I warn that it is complex and around Wonk Factor 4/5 at this stage. The Tasmanian Senate race is complicated by the state's high below-the-line voting rates and especially by the below-the-line voter rebellions against the preselection demotions of Lisa Singh to sixth on the Labor ticket and Richard Colbeck to fifth on the Coalition ticket. … Comment if you wish on Dr Bonham's website HERE
(Use the TT NEWS Dropdown Menu (top nav bar) for different perspectives on this astonishing result …)
*Lindsay Tuffin has been a journo since 1969, mainly in Tassie …
• Dr Michael Powell in Comments: … Mr Nikolic became a deliberately polarising figure and consciously turned the election into a referendum on himself and his style of politics. The result was resounding rejection. The "Mirabella political rule" dictates the price you pay for becoming the issue. There is one sobering political message. Politicians are there to serve all electors of whatever persuasion, to allow voice to all their concerns and to tolerate even their more annoying gripes. …
• Mike Bolan in Comments: The recent 'election' and media hype raise the question of "Why are we so obsessed with marionette political figures like Malcolm, Bill and Tony when, given the serious threats of climate and political instability, our entire country and the fates of those within it should be our focus"? We seem to have reverted to a Punch and Judy show approach to the decisions that will affect our health, wealth and lives …
… Phil na Champassak in Comments: A pox on all your houses. Enter Hamlet: something is rotten in the state of … A general malaise in the Australian polity won the election last night. Our politicians just don't grasp the fact that voters are sick to death of the current political system whereby they are hounded prior to an election by high profile politicians and their local members, and promised lots of pork on fork, and then once the election is over, there is virtually no longer any contact with the flock for another three years, and the pork may or may not be forthcoming …
• Great headline in Suntas: Adios Amigos!
• Latest analysis from Dr Kevin Bonham …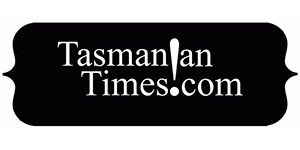 Author Credits: [show_post_categories parent="no" parentcategory="writers" show = "category" hyperlink="yes"]